Office of the Dean of Students Meet The Dean
Dear Students,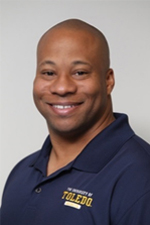 Wow, exam week is upon us!  I hope you are working with your professors for study tips.  There are great places on campus to get help, including tutoring labs, the LEC, and the Writing Center.  The University values academic integrity in all academic endeavors.  Please be familiar with the University's academic dishonesty policy, which can be found here.
Get Plenty of Sleep - all-nighters actually hinder your performance, causing the completion of work to take even longer.  Your brain works very hard to organize information while you are sleeping. Go out for a walk or a jog – as this can help relieve stress.
Last but not least, watch out for the cold and flu season.  Wash your hands and cover your mouth and keep healthy habits.  After all, you want to be well when you see your friends and family for the holidays.
Keep up the great work!  You are growing intellectually and emotionally.  You've almost made it through this semester.  You should be proud of all your accomplishments and ready to take on the New Year and new semester!
Sincerely,
Sammy J. Spann, Ph.D.