Appointments
Advising is available by appointment in-person, by phone, BlackBoard Collaborate™, and by Skype™. Students who wish to discuss detailed or complex topics should schedule an appointment.
An in-person, in the office, advising session is the best way for you to meet with an advisor. However, TRIO SSS is committed to using current strategies and technology to enhance the overall support that we provide to our Scholars. We want all sessions whether in person or virtual to build a collaborative relationships with you while you are attending UT.
DROP-IN INFORMATION
Drop-in hours are available for quick meetings and are intended for brief guidance on  topics that can be handled in five-to-ten minute sessions. However, students can be accommodated for longer periods of time, as needed.
In-Person: TRIO SSS advising staff are available 8:30 am to 6:30 pm Monday through Thursday and 8:30 am to 5:00 pm on Friday. 
Blackboard Collaborate Ultra: Open sessions are posted in Blackboard
 PHONE
Students who wish to receive advising by phone will be required to verify their identity. At the conclusion of the call, the SSS staff person will send a summary or follow-up email to the Rocket email address. Confidential information will require additional security measures that may include:
Requesting an email sent from the Rocket account at the start of the call
Requesting responses to a series questions based on directory and non-directory information
For more information on how UT protects your privacy rights visit http://www.utoledo.edu/offices/registrar/FERPA_confident.html
TIPS FOR YOUR ONLINE ADVISING APPOINTMENT
Quality of video conferencing calls greatly depend on your internet connection. To yield better results, it is best to use a wired connection
Close other programs.
Check your webcam, microphone, and speakers
For an easier conversation, find a quiet place. It is difficult to talk in a place where there are a lot of distractions  
If you are new to video conferencing, practice with a friend before your appointment
After the appointment, review the summary email from the advisor. Contact the advisor if the summary is incorrect or if you require additional follow-up.
SKYPE™
If you're not able to meet with a TRIO SSS staff member or advisor in person, you can now schedule a Skype™ video appointment! After your appointment, your advisor will send you a summary email.
PREPARE FOR A SKYPE ADVISING APPOINTMENT
Confirm that you have a webcam and working speakers/microphone
Download Skype for free at http://www.skype.com/en/ and create an account
You can use your Rocket email to create an account
HOW TO SCHEDULE A SKYPE APPOINTMENT
Email your SSS advisor from your Rocket email.
You can also send an email to triosss@utoledo.edu to request the appointment or use the online form 
In the email include: topic for discussion, preferred day and time of appointment, and Skype™ username.  If you want to meet with a particular staff person, note this in the email.
Allow up to 48 hours for a response.
Once the appointment has been scheduled, the SSS staff person will email you the Skype™ username to call.
It is your responsibility to call for the appointment.
 BLACKBOARD COLLABORATE ™
Prepare for your Blackboard Collaborate Ultra appointment. Blackboard supports teleconferencing with and without video.
Confirm that you have working microphone and speakers. A webcam is required for a video conference.
Before joining a Blackboard Collaborate session, have your microphone headset plugged in. It is recommended to use a microphone headset (or at least headphones/earphones or an echo canceling microphone) rather than speakers. This will eliminate potential echoing and feedback and improve your audio experience.
Check your system requirements. To see the requirements, visit Web Conferencing System Requirements.
UT Online has helpful guides for Blackboard Collaborate follow this link for more information: http://utlv.screenstepslive.com/s/student/m/56924/c/169676
FINDING YOUR ADVISOR
Every student with less than 90 credit hours is assigned to the SSS Advisor, Christine Albright.
For the first year, new students will be also be assigned to an Academic Support Advisor, Mandy.
Upperclass students are assigned to the Retention Specialist, John Fedor.
However, you are welcome to see any of our advisors at any time.
Please, note that specific questions may be routed to a specific staff member to better serve you.
Find your advisor
The staff directory is located here http://www.utoledo.edu/success/trio/directory.html
REQUESTS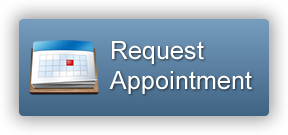 You can request an appointment by simply stopping in the TRIO lounge front desk,  emailing staff, or completing the online request form. You can follow the link to the staff directory http://www.utoledo.edu/success/trio/directory.html or email triosss@utoledo.edu to request a meeting.
STUDENTS ARE REQUIRED TO SIGN-IN FOR DROP-IN AND SCHEDULED APPOINTMENTS.