Hours & Services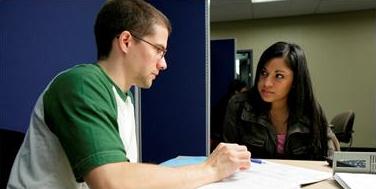 FALL 2019 Hours of Operation: 



By Appointment: Mon-Thurs: 10am - 8pm; Friday: 10am - 5pm; Sat-Sun: CLOSED
Walk-ins - Mon-Fri: 3pm-5pm 
click here to Schedule a Writing Center Appointment
Writing Center Locations:
The Main Campus Writing Center is located in the lower level of Carlson Library (0130) across from the Learning Enhancement Center (LEC). Schedule an appointment for the Main Campus Writing Center.
The Law School satellite Writing Center services are located in Suite 2008A of the Law Center on main campus. Schedule an appointment for the Law School Writing Center.
The Health Science Campus (HSC) Satellite Writing Center services are located in Mulford Library 420. Schedule an appointment for the HSC Writing Center.
The Engineering Writing Center (EWC) services are located in Nitschke room 1016 on the Engineering Campus. Schedule an appointment for the EWC.
Tutoring Sessions:  Writing Center tutoring is available in Fall, Spring, and Summer semesters of the academic year. Sessions are either 30 minutes or 60 minutes, depending on writing assignment, stage of writing, and/or the length of the written work.
The 60-minute tutoring session is great for longer papers and assignments that require more feedback, such as group projects, research papers, or senior theses. Note that for hour-long appointments, the actual session length is closer to 50 minutes so the tutor has time to review and write a brief report before their next session.
The 30-minute tutoring session works well for shorter writing assignments, brainstorming sessions, and/or assistance with research documentation and formatting, including MLA and/or APA citation styles. Note that for half-hour-long appointments, the actual session length is closer to 25 minutes so the tutor has time to review and write a brief report before their next session.     
Walk-in sessions should be thought of as "minute clinics," meaning they are designed for quick questions that take 5-15 minutes to address. For example, citation questions or questions about a single sentence or short paragraph, such as thesis statements or conclusions, are appropriate issues for walk-in hours. Reading over a multi-page research paper, however, is not an appropriate issue. For longer sessions, we ask that you schedule a 30-minue or 1-hour appointment on utoledo.mywconline.com.                     
**Please Note: Individuals working on extensive writing projects often meet with a tutor more than once for more sustained guidance and assistance.**
What We Do
The Writing Center provides support to writers within the University of Toledo community.
We assist with the following types of "writing" projects: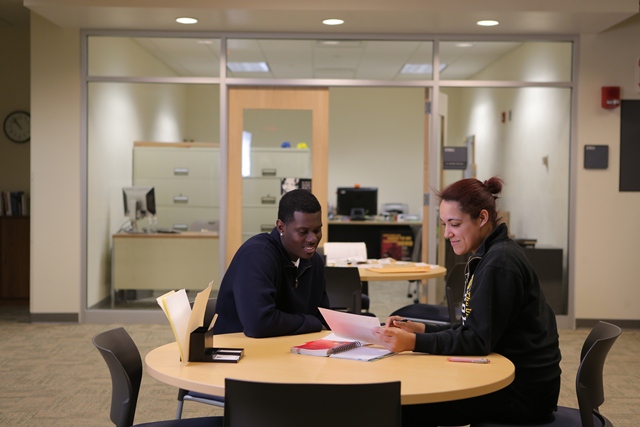 Assigned papers such as essays and research papers
Proposals for senior thesis, capstone projects, master's thesis, or dissertations
Group projects and proposals
Short stories, poetry, and other types of creative writing
Letters of application and job resumes, scholarships, and personal statements
Reviews and chapter drafts for dissertations or sustained writing projects
Submissions for conferences or publication
Writing Center tutors help by:
discussing an assignment with the writer in order to encourage understanding and clarification of the writing task
determining where writing can use improvement and how the writer can revise their work effectively   
generating ideas, notes, and outlines with the writer and helping the writer develop a plan for his/her project which is focused on a particular audience
engaging a conversation with writers about their ideas and desires for their project
asking questions that guide a writer to consider changes that will help them to communicate effectively    
offering explanation of the writing process and assisting students at all stages of that process
What can a writer do to make a visit to the Writing Center most productive?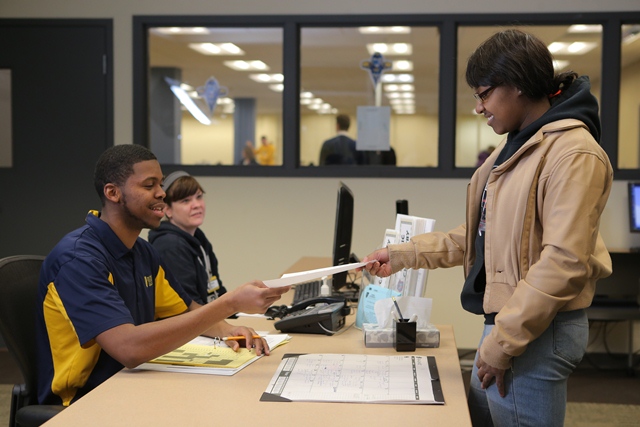 Bring a copy of the assignment
Bring a draft of the paper/writing assignment
Share with the tutor your goals for your session: grammar, argumentation, citation, support, etc. 
Come early in the process of writing so we can provide help before a writer becomes lost, stuck, or overwhelmed; longer and more complex assignments take more time to read and review so the writer should come to the Center at least a week in advance
What happens when I come to the Writing Center?
When arriving for a tutoring session you will be asked to check-in at the front desk
You will have a seat in the Writing Center and your tutor will be with you shortly