Writing Center Services
The Writing Center provides support to writers within the University of Toledo community.

We assist with the following types of "writing" projects: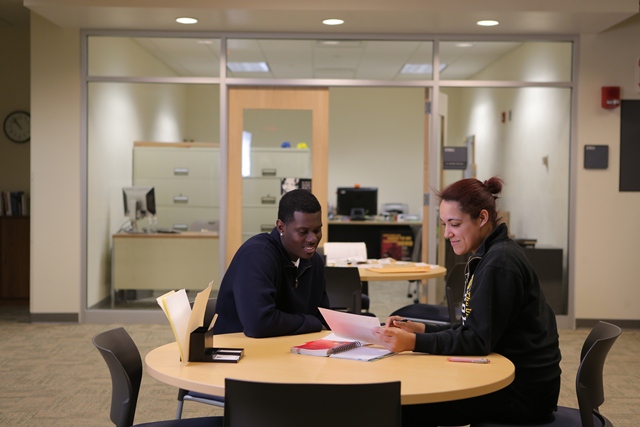 Assigned papers such as essays and research papers
Proposals for senior thesis, capstone projects, master's thesis, or dissertations
Group projects and proposals
Short stories, poetry, and other types of creative writing
Letters of application and job resumes, scholarships, and personal statements
Reviews and chapter drafts for dissertations or sustained writing projects
Submissions for conferences or publication
Writing Center tutors help by:
discussing an assignment with the writer in order to encourage understanding and clarification of the writing task
determining where writing can use improvement and how the writer can revise their work effectively   
generating ideas, notes, and outlines with the writer and helping the writer develop a plan for his/her project which is focused on a particular audience
engaging a conversation with writers about their ideas and desires for their project
asking questions that guide a writer to consider changes that will help them to communicate effectively    
offering explanation of the writing process and assisting students at all stages of that process
What can a writer do to make a visit to the Writing Center most productive?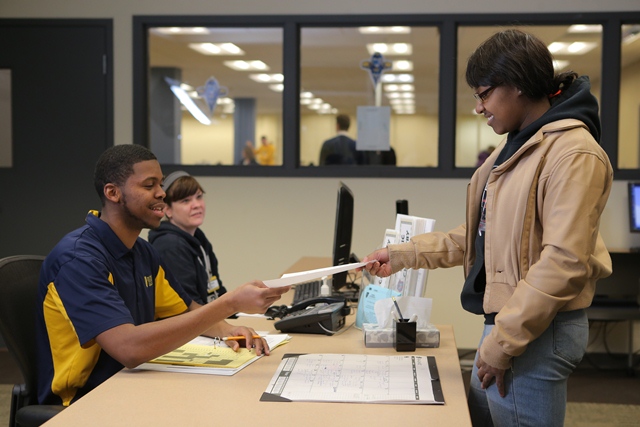 Bring a copy of the assignment
Bring a draft of the paper/writing assignment
Share with the tutor your goals for your session: grammar, argumentation, citation, support, etc. 
Come early in the process of writing so we can provide help before a writer becomes lost, stuck, or overwhelmed; longer and more complex assignments take more time to read and review so the writer should come to the Center at least a week in advance
What happens when I come to the Writing Center?
When arriving for a tutoring session you will be asked to check-in at the front desk
You will have a seat in the Writing Center and your tutor will be with you shortly