Writing Center Services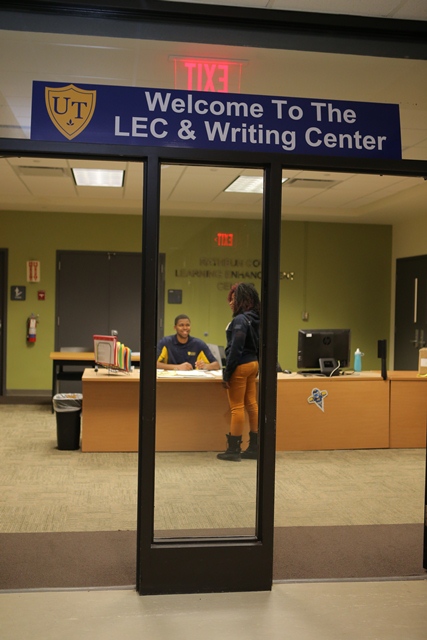 The Writing Center provides assistance to members of the University of Toledo community.
Details of how this assistance is provided appear below.

For questions call 419.530.2176 or email writingcenter@utoledo.edu.
 Who comes to the Writing Center?
Students at all levels of study, from first-term freshmen to masters and doctoral candidates
English as a Second Language students
Staff
Faculty
We assist with the following types of "writing" projects:
Assigned papers such as essays and research papers
Proposals for senior thesis, capstone projects, master's thesis or dissertations
Group projects and proposals
Short stories, poetry, and other types of creative writing
Letters of application and jobs resumes, scholarships, personal statements
Reviews and chapter drafts for dissertations or sustained writing projects
Submissions for conferences or publication
Writing Center tutors help by:
talk about an assignment to assist writers to better understand and clarify the assignment.
determine the kind of assistance most useful and identify how we can help the student to improve and finish the project
discuss ideas, notes, and outlines to help the student develop a writing plan for a specific
read drafts and finished projects with the writer
ask questions and to guide the writer to consider changes that improve communication
tutors ask questions and offer text revision suggestion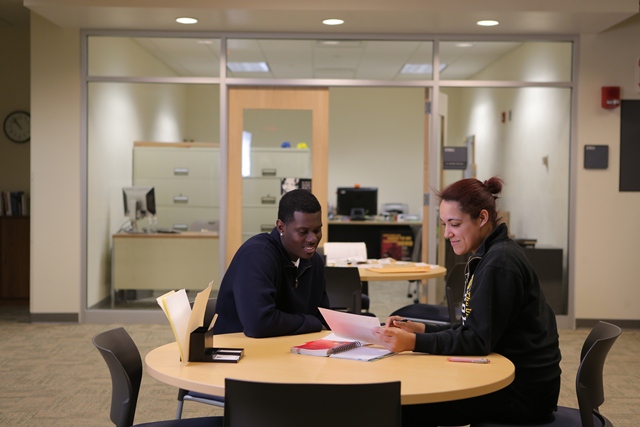 What can a writer do to make a visit to the Writing Center most productive?
Bring a copy of the assignment
Bring a draft of the paper/writing assignment
Share with the tutor about specific kinds of help needed sucha s grammar, keeping focused, clear messaging.
Come early in the process of writing so we can provide help before a writer becomes lost, stuck, or overwhelmed; longer and more complex assignments take more time to read and review so the writer should come to the Center at least a week in advance
What happens when I come to the Writing Center?
When arriving for a tutoring session you will be asked to check-in at the front desk
Fill out a brief form to record the date and time of your visit, the type of writing project you want to work on, and specific types of assistance you request.
You will also be asked if you want to inform an instructor of the visit; if you want your instructor notified—which many students do—you must check a box on the form giving us permission to notify your instructor of your visit.
The Writing Center is unable to: 
grade a paper or suggest the letter grade: only the classroom instructor determines the extent to which a student's writing fulfills a specific assignment
edit or proofread a paper for a writer: we provide direction to help guide a writer to develop improved writing skills. We are not a drop-off service; all writers must be present throughout the entire tutorial