Research Division
Our Vision
To strategically employ technology that enhances learning, apply empirically-proven teaching methods, and demonstrate how to teach metacognitive skills that empower all students at The University of Toledo to become successful life-long learners

Our Mission
UT Online's Research Division is transforming teaching and learning at The University of Toledo by helping faculty research, interpret, and apply evidence-based pedagogies and learning technologies to increase the efficacy of learning in their face-to-face, blended, and online learning environments.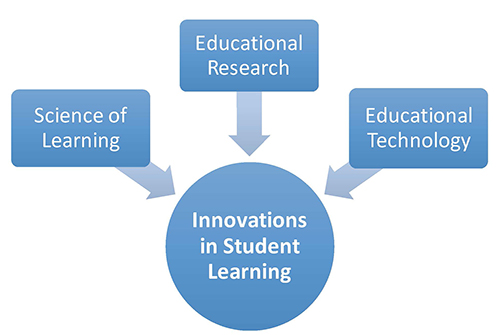 OUR SERVICES
Research
Staff can assist you with designing, conducting, and interpreting your educational research projects including those incorporating experimental, quasi-experimental, and non-experimental designs.
Please contact Claire Stuve if you are interested in a collaborative research project.