About the Program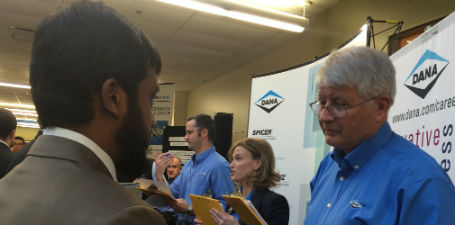 In 1997 the College of Engineering implemented a mandatory cooperative education program for incoming freshman. Each bachelor of science in engineering student is required to complete a minimum of three semester-long cooperative education work experiences with an option for two additional semesters of co-op. The first of these co-op experiences will begin as early as the spring semester of the student's sophomore year.
Participation in the mandatory cooperative education program is required for all seven of the bachelor of science in engineering programs and an option for eligible engineering technology students.
Cooperative education is defined as a semester-long, full-time, paid work assignment that is directly related to a student's major. These work assignments alternate with semesters of on-campus course work. Each successive co-op experience is intended to increase in difficulty and level of responsibility.
At the University of Toledo, our goal is to provide students with the necessary skills to be successful in the workforce upon graduation. A high quality co-op experience during their degree program allows students to gain these skills. Engineering students are enjoying their co-op placements in locations throughout the U.S. and the world.