Welcome
The Polymer Institute in the College of Engineering at the University of Toledo is a plastics application center designed to provide industrial support through contract research and development activities. The Institute serves as a Center for Research and Development in polymers and plastics technology as well as an education and industrial training center for Polymer Science and Engineering.  
---
---
 A Short History  
Established by Dr. Saleh A. Jabarin in 1987, the Polymer Institute was intended to serve as a center for research and development in polymers and plastics technology, as well as an education and industrial training center for polymer science and engineering. Seven years later, the PET/Polyester Industrial Consortium was founded with the aim of discovering new applications, processing and property improvements for polyester materials. Since 1994, membership in the consortium has included 23 national and international corporations and research has been done on interrelationships among material properties, fabrication processes and end use performance. In addition to the work done within the Consortium, topics including properties, structure, processing and product application have been explored by the over 70 M.S. and PhD students whom have since graduated and found great success in the plastics and chemical fields. The Polymer Institute is currently directed by Dr. Joseph G. Lawrence.
---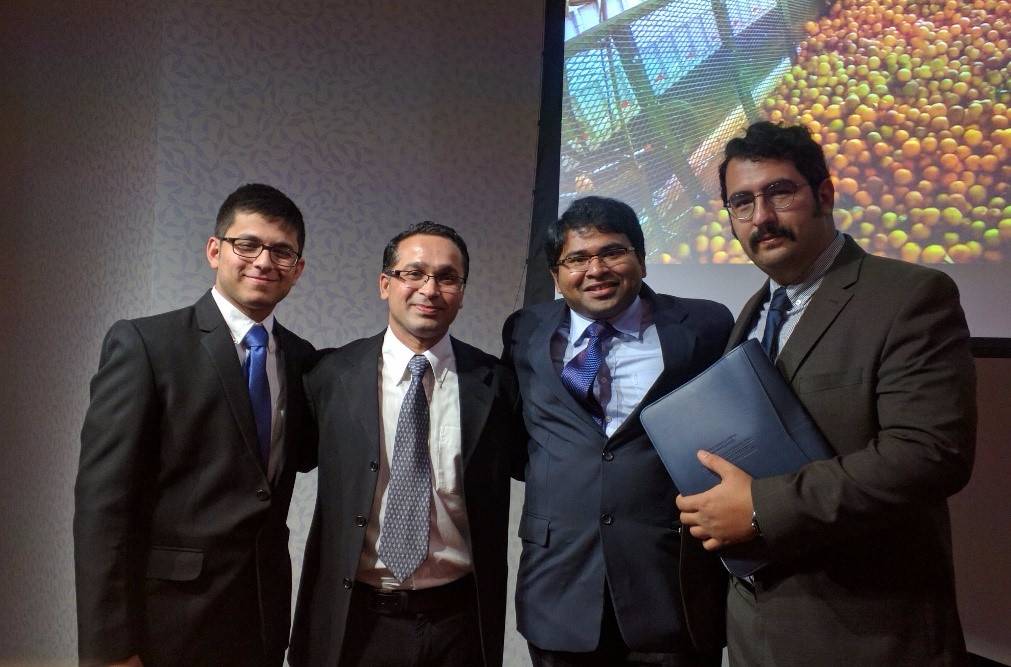 Poster Award  
Established Three students from our group; Dr. Michael Miranda, Shahab and Anup presented posters at "Journey through Science Day" event hosted by New York Academy of Sciences and PepsiCo at the Academy's headquarters in New York City on November 14th 2016. Dr. Miranda and Anup won best poster awards from fifty exceptional posters and were awarded with an Ipad air and an opportunity to interact with directors of R&D in their research topic.


L to R: Anup, Dr. Kamal Mahajan (Manager-Package and Equipment Innovation, Pepsico. Graduate of PI, 2009), Dr. Michael Miranda (Post-doctoratal researcher, Oklahoma state university, Graduate of PI, 2016), Shahab
---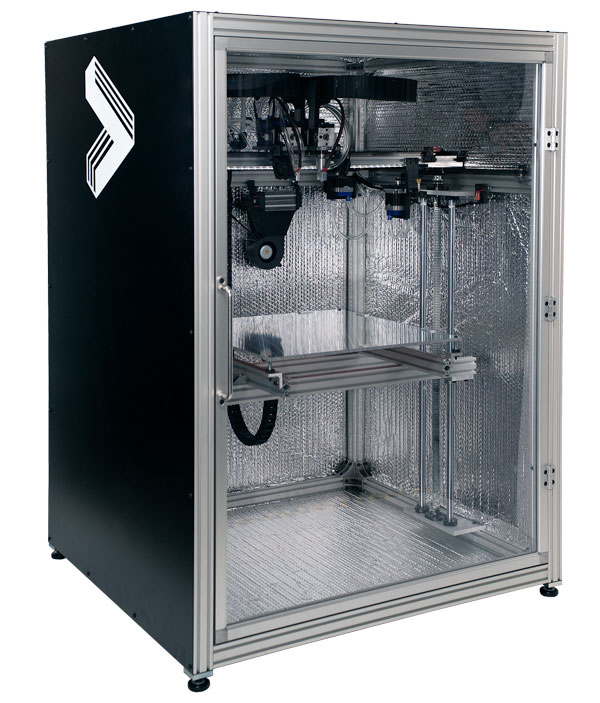 New 3D Printer
The Polymer Institute is the proud new owner of an Aon3D industrial 3D printer. With nozzle temperatures exceeding 450C, a water cooling system and a controlled environment, this system will allow for the printing of a seemingly endless list of materials. Not only does this machine boast an impressive material adaptivity, accuracy and speed, but it also has a massive print volume of 454 x 454 x 640 mm
.