Environmental Services
There is a NEW online Work Order request system in place for all 
Maintenance and Environmental Services Work Orders.
Please click HERE to view the Requester Guide and how to complete the
one-time registration for your account, which will allow you to receive
updates for your requests and also allow you to review your prior requests.
Emergency Requests should still be called into 419-383-5353*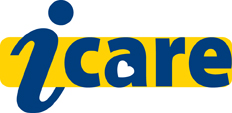 Communication • Access • Respect • Excellence

We are committed to providing our UT Medical Center patients the best environment to heal during their stay and we are committed to our Main Campus students to provide the best environment to learn in and achieve their goals.