/graduate/
WELCOME TO THE COLLEGE OF GRADUATE STUDIES
/graduate/prospectivestudents/
Prospective Students
STARS Student Resources
Prospective Students: Diversity Initiatives
Student Achievement in Research and Scholarship (STARS)
Mission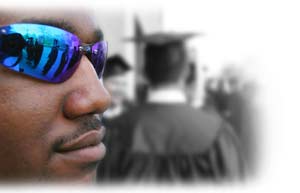 The Student Achievement in Research and Scholarship (STARS) program, sponsored by the Ohio Board of Regents is a statewide cooperative venture in Ohio to increase the pool of underrepresented students entering Ohio's graduate schools. The program is designed to identify the best undergraduate students and groom them for graduate school and ultimately for academic careers. The program targets African-American, Hispanic American, Native American, and Asian-Pacific American and economically disadvantaged students who are underrepresented in higher education. 
Award                       
The STARS program provides a monetary award for students to assist them in the completion of an undergraduate research opportunity as well as a travel stipend and an opportunity to participate in the STARS Statewide Undergraduate Research Symposium. 
Goals                                           
Introduce students to research-oriented experiences to facilitate their awareness of linkage between research and graduate school.
Provide an opportunity for mentorship through partnering faculty.
AmI a STAR?                                                  
Ifyou are:
An undergraduate
AUS citizen of the United States
Have a cumulative grade point average of 3.0 or better
Are considering future graduate study
Are interested in a paid research experience
Can identify a potential faculty mentor and research topic...

Then STARS is for you!
 The enrollment period for STARS is now closed.  

Questions about STARS? Contact:
Dr. Thomas Kvale 
Coordinator, STARS Program - UT 
  419-530-2980  
tkvale@utnet.utoledo.edu