Kelly Tomlinson Named Assistant Dean for Student Affairs

July 18, 2019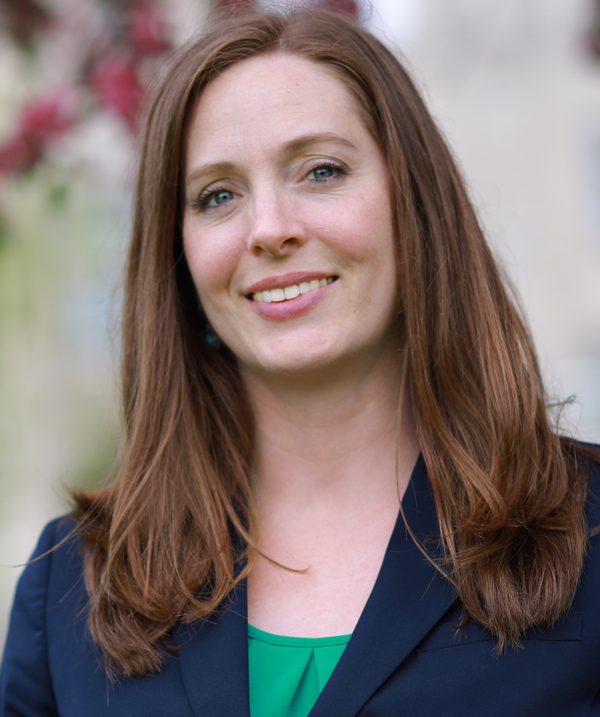 Kelly Tomlinson '06 was appointed assistant dean for student affairs at The University of Toledo College of Law on July 1, 2019, following approval by the University's Board of Trustees.
In this role, Assistant Dean Tomlinson will help coordinate a variety of services and programs to enrich the overall experience of Toledo Law students and to support their academic, professional, and personal development. Her portfolio will include student organizations, character and fitness disclosures, and student well-being. She will also serve as the advisor to the Student Bar Association.
Tomlinson was previously the director of the Office of Professional Development at the College of Law, where she worked with law students and graduates on career development for the legal profession. Before joining OPD, she was a visiting assistant clinical professor in Toledo Law's Domestic Violence Clinic and an associate at a private law firm in Toledo with a focus on litigation defense and workers' compensation.
Tomlinson earned her B.A. with high distinction in communication arts from Ohio Northern University and her J.D. magna cum laude from Toledo Law. She is admitted to practice law in Ohio and the U.S. District Court, Northern District of Ohio.
She currently serves on the executive board of the Morrison R. Waite American Inn of Court. She is also a member of the Toledo Bar Association, Toledo Women's Bar Association, American Bar Association, Ohio State Bar Association, and National Association of Law Student Affairs Professionals.
"Working with students has been a very rewarding part of my professional career and I feel fortunate to continue to serve Toledo Law students in my new role as assistant dean for student affairs," said Tomlinson. "I look forward to supporting our students and student organizations and I am excited to provide enhanced well-being initiatives to help prepare them to enter the legal profession."