Collections & Connections, Vol. 2, No. 1, Winter 2009

<<  Volume II, Issue 1                Winter 2009
Artwork donated to Carlson Library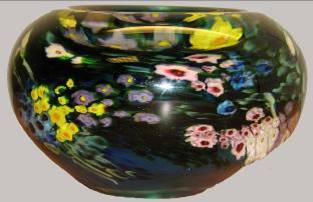 Local artist, art curator, and consultant, Peggy Grant, recently made a generous donation of glass artwork to Carlson Library from her personal collection.
Peggy Grant has served as Art Director of 20 North Gallery in downtown Toledo for the last fifteen years.  The gallery recently celebrated its 100th exhibit.  Among her many other accomplishments, Peggy has organized Sculpture in the Park, an outdoor sculpture exhibit, located in the triangular park at the Indian, Bancroft and Secor Road intersection at the entrance of Ottawa Hills.  During her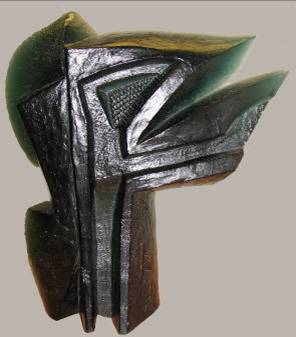 career she has actively served on many benevolent and cultural organizations, and has earned numerous awards including Toledo Botanical Garden's Crosby Award for outstanding women in the arts, and the Milestones Award for the Arts from the Toledo YWCA.  For the last five years, Peggy has been travelling with an exhibit of her late husband's art, Holocaust survivor Adam Grant.  This exhibit is entitled "Adam Grant: Figure Master" and has been shown in museums and universities around the world including one in Krakow in his homeland, Poland.  This exhibit will be on display at the Polish Embassy in Riyadh, Saudi Arabia, beginning February 2009.
The beautiful glass artwork donated by Mrs. Grant is on display in the Information Commons on the first floor of Carlson Library.  The display has received much positive feedback from students, faculty, staff and visitors and, as one student so aptly described, "makes an already beautiful place even more beautiful."

Women in Philanthropy grant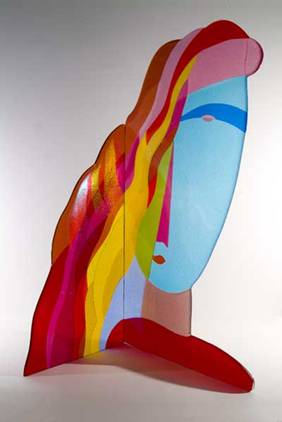 Carlson Library was the first recipient of the Women and Philanthropy at The University of Toledo grant. This award enabled the Library to commission well-known local artist Tom McGlauchlin to create a glass art piece that is in the newly renovated Carlson Library concourse.
McGlauchlin's fused glass sculpture, A University Woman, dedicated on November 12, 2008, is composed of vibrant blues and flowing reds, yellows and greens.
A University Woman stands as a testament to the spirit of Women and Philanthropy within our academic community and also provides students, faculty, staff, and visitors with a balance of artistic appreciation set against the backdrop of the highly technological focus found throughout the new Information Commons of the Library.
For more information about artist Tom McGlauchlin, visit his website at http://www.mcglauchlin.com.
Have you heard ?
Thomas Atwood, Coordinator of Information Literacy and Library Instruction, presented a paper at the 49th Annual Midwest Modern Language Association conference (MMLA) in Cleveland Ohio. In addition, he also co-presented at the 12th Annual National Learning Communities Conference held in Indianapolis Indiana.  Accompanying this presentation was a grant from The University of Toledo's Center for Teaching and Learning.
Coordinator of Collection Development Alice Crosetto, Coordinator of Serials Lucy Duhon and Director of Technical Services Laura Kinner presented a paper entitled, "A Far, Far Better Place: Adapting to Change in Technical Services," at The Best of Times…the Worst of Times: the 28th Annual Charleston Conference, Issues in Book and Serial Acquisition in Charleston, South Carolina on Friday, November 7, 2008.
Director of Technical Services Laura Kinner, presented a paper titled, "A Tale of Two Libraries: The Merging of the Integrated Library Systems," at The Best of Times…the Worst of Times: the 28th Annual Charleston Conference, Issues in Book and Serial Acquisition in Charleston, South Carolina  on Saturday, November 8, 2008.
Coordinator of Collection Development Alice Crosetto, Sue Polanka from Wright State University, and Michelle Harper from NetLibrary, presented a lively lunch panel discussion entitled, "Tossing Traditional Collection Development Practices for Patron Initiated Purchasing: A Debate," at The Best of Times…the Worst of Times: the 28th Annual Charleston Conference, Issues in Book and Serial Acquisition in Charleston, South Carolina on Friday, November 7, 2008.
Coordinator of Collection Development Alice Crosetto and Education Librarian Mark Horan, presented the 2007 Arab American Book Awards to the award-winning authors in both the fiction and nonfiction categories at the Second Annual Arab American Book Award Ceremony, Saturday, November 1, 2008, in Dearborn, Michigan. Additional information about this award can be found at www.arabamericanmuseum.org/ (look under the Library & Resources section).
Janet Douglas, Library Media Technical Assistant 2 in the Circulation department of Carlson Library, graduated with high scholarship with an associate of applied business degree in information service and support.
Associate Dean Marcia Krautter Suter received the Jay Ladd Distinguished Service Award at the Academic Library Association of Ohio annual conference in October.  The award is given each year to an association member who has promoted academic libraries and librarianship on their own campus as well as within the state.
Mulford Library hosts art exhibit
The University of Toledo's Health Science Library is once again showing off the talents of  our Health Sciences faculty, staff and students.  This is the library's fourth annual campus  art show and is by far the largest with over 90 pieces of art on display representing more than 30 artists.  Visitors can expect to see both two and three dimensional work from a wide variety of mediums.
The exhibit, located on the fourth floor of Mulford Library, will run January 22nd through February 24th.  An artist reception, featuring live music and light refreshments, took place on Friday, January 30th.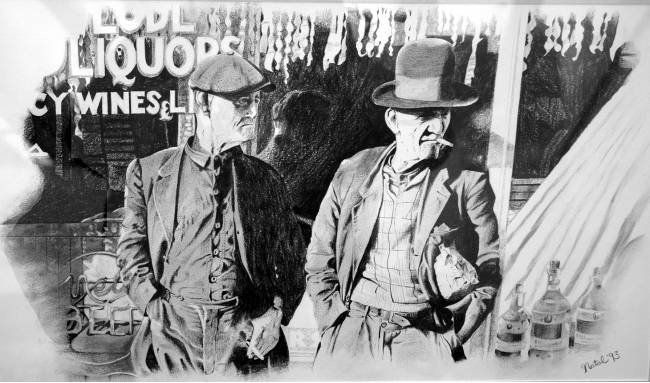 Main Street
by Digital Services Librarian
Gerald Natal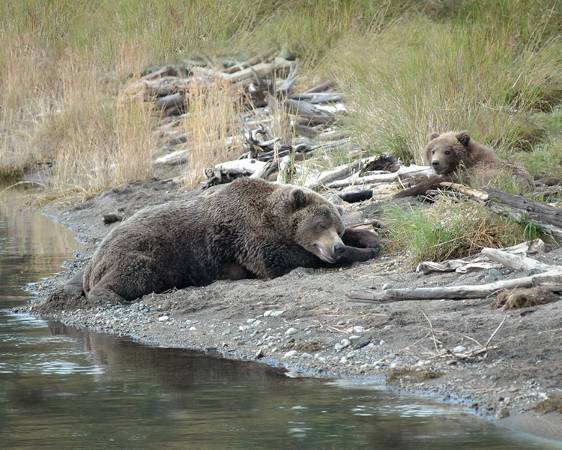 Taking a Nap
by Coordinator of Library Computer Services
Howard Burkert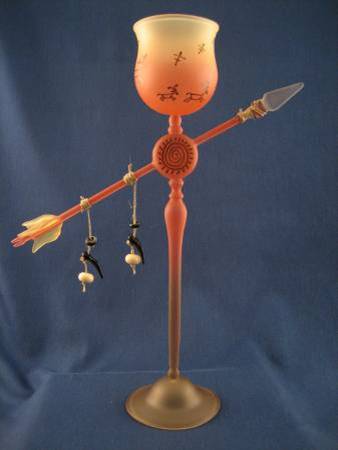 Native Goblet
by Coordinator of Access Services
David Remaklus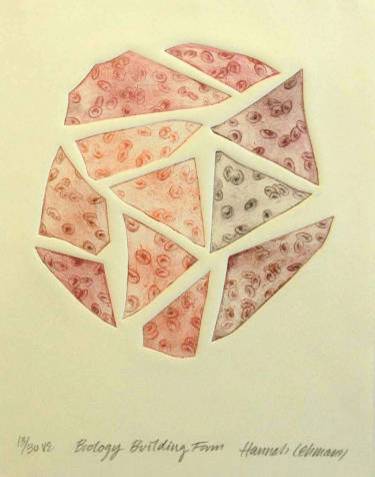 Biology Building Form
by LMTA2
Hannah Lehmann
Partnership with the Toledo-Lucas County Public Library
The University of Toledo libraries have entered into an exciting partnership with the Toledo-Lucas County Public Library to offer UT students, faculty and staff popular and best-selling fiction. 
Carlson Library on the Main Campus and Mulford Library on the Health Science Campus both have areas designated with TLCPL@UT banners where students, faculty and staff will find this collection of some 200 books.  UT students and employees simply need their ID to check out these books.  The books will rotate approximately once a month so that new titles will always be available.
"The library is the temple of learning, and learning has liberated more people than all the wars in history."
~ Carl Rowan
---
Become a Friend of the Libraries
Return this form and your check to: 
UTFoundation                                                             
2801 W. Bancroft Street                                   
MS 319                                                      
Toledo, OH  43606
orgo online to donate at https://utssl.utoledo.edu/utfoundation/giftlib.asp
Name: __________________________________________________________ 
Address:  _______________________________________________________
City: _________________________  ST:____________  Zip: ______________
Phone Number: ___________________________________________________
 E-Mail Address: ___________________________________________________
 Please direct my donation to (circle one): 
 FRIENDS OF THE LIBRARIES  LIBRARY PROGRESS FUND
 OTHER: ____________________________________________________
---
Editors: Kimberly Brownlee, Manuscripts Librarian, Alice Crosetto, Coordinator of Collection Development, Tyna Derhay, Executive Secretary to the Dean of University Libraries, eLearning and Academic Support and Marcia Krautter-Suter, Associate Dean and Director of Library Services.