Food Allergies and Special Requests
UToledo Dining Services wants to work with students to ensure they may participate in the college dining experience, despite their dietary restrictions.  Students are provided all the ingredients used in the food prepared to assist students with making safe and healthy choices. Menu identifiers provide a breakdown of nutritional content. Menus are also available online with allergen, nutritional and complete ingredient information at utoledo.campusdish.com.

If you have a severe food allergy, intolerance or special dietary accommodation, please consult with the registered dietitian or district executive chef. 
---
Our team can give you support with: 
General healthy eating guidance
Disordered eating patterns
Elevated cholesterol/blood lipids
Vegetarian/Vegan/Plant-Based Eating
GI: Celiac/IBS/Food Intolerance/Food Allergy
 Content after: select and edit or delet
---
Dine without Restrictions 
TRUE BALANCE
Enjoy a delicious meal regardless of your food allergy, at the True Balance station, located in the Ottawa East dining center. All of the food items in this station are made without seven of the top eight most common food allergens, including: wheat, soy, eggs, milk, shellfish, peanuts and tree nuts. Meals served at True Balance are prepared in an allergen-free area of the kitchen, including secluded storage areas to eliminate chance of cross-contact. 

Halal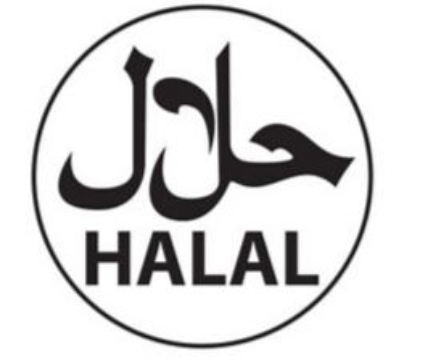 Several UToledo Dining Services locations offer Halal-certified food products from trustworthy vendors in the Toledo area.  Some of the Halal options that you will be able to find daily could be; whole chicken, chicken thighs or breasts and more. Anytime you are unsure about an item you can always ask a location manager or look for the Halal symbol next to a food item. These daily options can be found at South Dining, Ottawa East, Agave and Croutonz. 
Kosher


UToledo Dining Services will work with students individually regarding special dietary needs, to design a plan that works for them. Keeping kosher is part of the chukkim, or laws in the Torah and the Jewish religion. 
Kosher Laws
In short, certain animals are permitted (including cows, sheep and chicken) and others are forbidden (including pork and shellfish).
Meat and dairy are never combined for a meal, and they use different utensils to prepare them. 
Meat and dairy products must come from animals that are slaughtered properly. 
Fruit , veggies and grains must be insect free.
A small trace of non-kosher food can render a food not-kosher. 
Eating establishments require certification by a rabbi or supervision agency (kashrut).