Pre-Med Summer Camp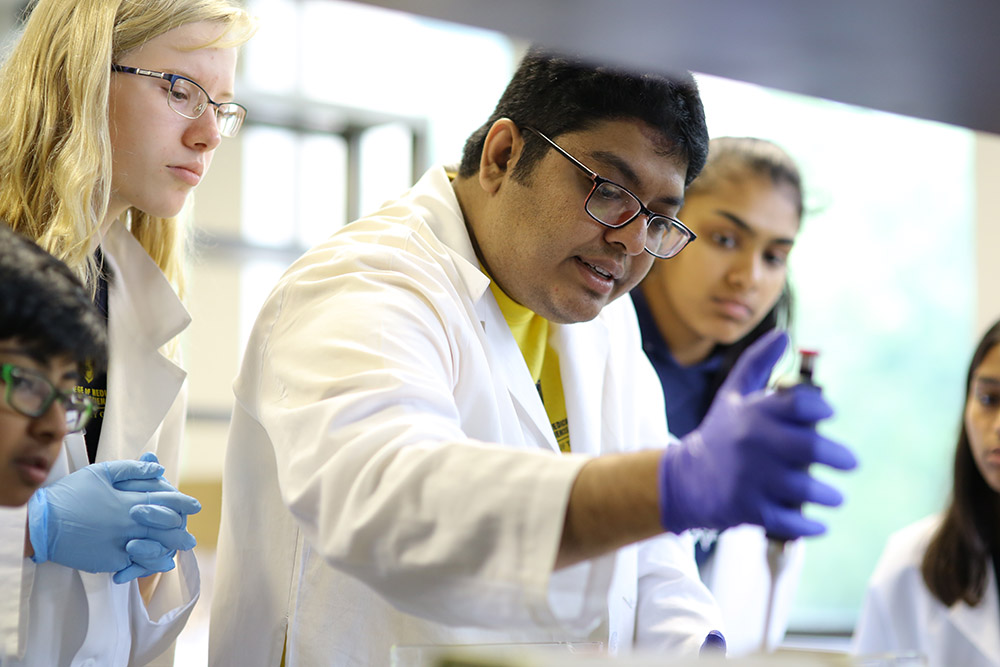 Pre-Med Summer Camp is a weeklong program designed to enhance one's ability to understand the medical field and to encourage your student's interest in physiology, genetics, immunology and bioinformatics in Medicine. We are excited to host this camp designed to give students the tools they need to prepare for a career in the field of Medicine. Students will experience fun and creative student centered activities and challenges.
Due to popular demand, we are pleased to bring back our highly successful Pre-Med Summer Camp for high school students entering grades 9 and above in the Fall of 2023. 
June 5-9, 2023
8:30 a.m. to 4:30 p.m. on The University of Toledo Health Science Campus
This is a one-of-a-kind camp that includes exposure to various clinical settings as well as hands-on biomedical research in federally funded laboratories. As a result, students from all over the United States came to Toledo for our previous camp.
Cost due at registration: $150 registration fee (non-refundable)
$750 summer camp fee (Late registration is subject to availability; additional fees may apply)
Fee waivers available to a limited number of students from low socioeconomic backgrounds.
Deadline to register: May 15 2023. Limited spots available. 
Contact the camp coordinator at PhysPharm@utoledo.edu or call 419.383.4259.***REGISTRATION FOR SUMMER PRE-MED CAMP 2023 IS NOW CLOSED****