Department of Medicine Research Symposium
Due to the COVID-19 crisis, the Department of Medicine Research Symposium has been postponed.  At this time, we will not be accepting any new abstracts.  Submitted abstracts will be considered if the conference is rescheduled in a reasonable period of time.  Additionally, some of you will not be on the UT campus in the fall, let us know if you would like us to withdrawal your submission.  If and when a new date is scheduled there will be a new open period for abstract submissions.
Should anything change, we will send an update.  We look forward to welcoming you to a clean and safe gathering space to enjoy the shared experience of what is expected at this year's symposium. 
Thank you for your patience as we continue to monitor this situation to ensure the health and well-being of our audience, faculty, staff, students and sponsors. 
For additional questions or concerns, please reply back to this email or contact Lauren Corba at Lauren.Corba@utoledo.edu
---
Details
Department of Medicine
Inaugural Research Symposium
2020 Call for Abstracts
The Inaugural Department of Medicine Research Symposium will be held Thursday, May 7, 2020. The goal of the Research Symposium is to present the best research in all disciplines of medicine. If you are interested in submitting an abstract to the 2020 Research Celebration, please review the general guidelines and information about the abstract submission and review process below.
Abstract submission site opens Wednesday, February 5, 2020

Abstract submission deadline is Sunday, March 29, 2020
Abstracts will be accepted from faculty and residents in the Department of Medicine. College of Medicine and Life Sciences students who have a mentor or collaborator in the Department of Medicine are also encouraged to submit.
Guidelines:
Each abstract should not exceed 200 words.
The abstract title should not exceed 25 words.
The following structure must be followed when submitting an abstract:

Introduction
Methods
Results
Conclusions

Presentation Type: Poster Presentation (All posters should remain up until 6:30 p.m.)

Mount Times: TBD

Board Size: 4 feet high x 8 feet wide

Location: Assigned on site
Lecture:
Thursday, May 7, 2020
4-5 p.m.
Collier Building, Room 1000A
Keynote Speaker: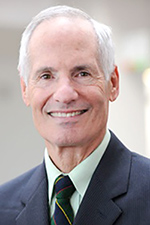 Jeffrey S. Ross, M.D.
Medical Director, Foundation Medicine, Inc. Cambridge, MA
Jones-Rohner Endowed Professor of Pathology & Urology Upstate Medical University
Syracuse, NY


Lecture Title:
Recent Developments in the Comprehensive Genomic Profiling and Personalized Treatment of Metastatic Breast Cancer
Poster Session:
Thursday, May 7, 2020 – 5:00 p.m.
Interprofessional Immersive Simulation Center Atrium
Cocktail Reception to follow
Send related correspondence and questions regarding abstract submissions or notifications to: DOMRESPROJCTR@UToledo.edu
Complete the application on the right to submit your submission.
Submit your Abstract
This will relaunch when the new date is decided.
---