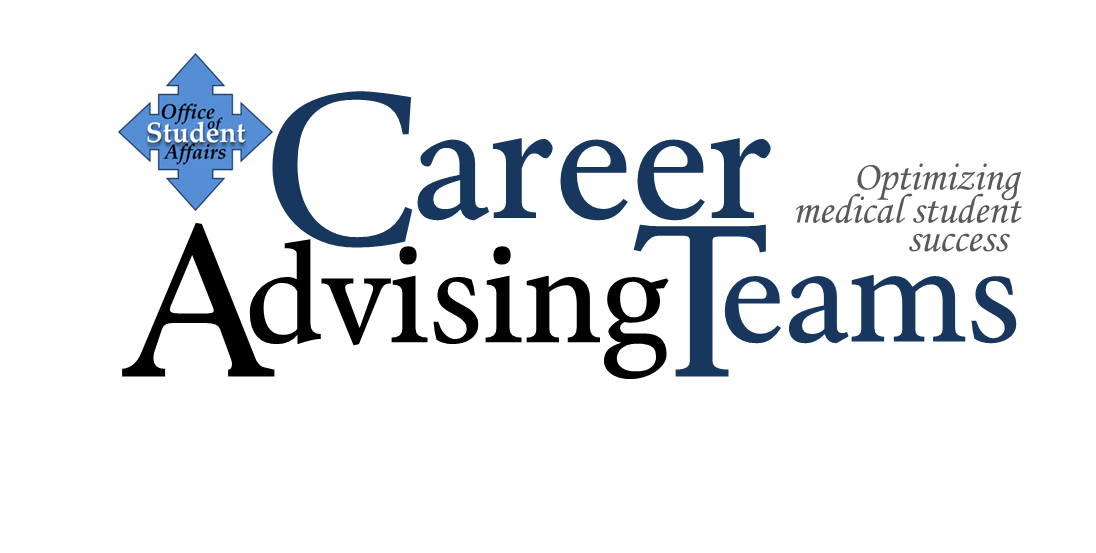 Career decision making can be stressful. Recognizing this, the Office of Student Affairs (OSA) at The University of Toledo College of Medicine and Life Sciences (UTCOM) has launched a re-engineered Peer Mentoring Group initiative. Career Advising Teams are multi-year, small groups of students engaged in an individual and collaborative process of exploring, deciding about, and preparing for a medical specialty. 
Advising is the act of sharing opinions, offering advice and imparting information. In the Career Advising Teams, faculty advisors serve as resources about career specialties for medical students. They will share their expertise and experience as well as offer suggestions for additional mentoring and advising resources. Fellow students will also serve as a resource, sharing experiences and offering insights with each other.
Teams are what will make this effort a success. Of course, teamwork is how healthcare in the real world operates. Teamwork in career advising allows for increased collegiality and collaboration. The larger medical student body at UT COM has been broken down into smaller groups of students across multiple levels of medical school. All students have been assigned to a Team, and everyone is strongly encouraged to actively participate. Peer facilitators within each Team will be responsible for coordinating activities and resources, as well as serving as liaisons between students and faculty advisors and between Teams and the Office of Student Affairs.
---