Research Experience for Undergraduates
(REU) Program 2015-2017

Students were partnered with scientists, engineers, graduate students, and agency professionals to conduct cutting-edge research on important land-lake environmental challenges.
This was a three year program ending in 2017.
Check back for a potential renewal program beginning in Summer 2019.
REU in the News!
LEC's REU students highlighted in news article by Tom Henry, 
The Blade, July 5, 2016.
LEC's REU students highlighted in news article by Christine Long,
UT News, July 6, 2016.
WTOL 11 News reports on UT's REU students summer research at LEC.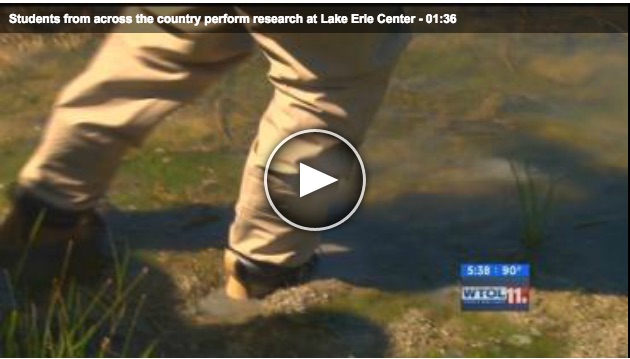 Fun, Exciting, Meaningful Field & Lab Research

Build the skills for your dream career

Develop life-long connections with top scientists, 

faculty, engineers, grad students & agencies

Fields: Environmental Sciences, Biology, Engineering, 


Chemistry, Geography, GIS

Study and help combat environmental problems:
     Harmful Algal Blooms       Climate Change


     Invasive Species               

Water Quality

Use & Apply Top Technology: Sensor networks, water quality, 

environmental DNA, next-gen sequencing, Geographic 

Information Systems, ROVs, drones, etc.

Field trips: canoeing, lake sampling, wetlands

Opportunities to earn research credits are available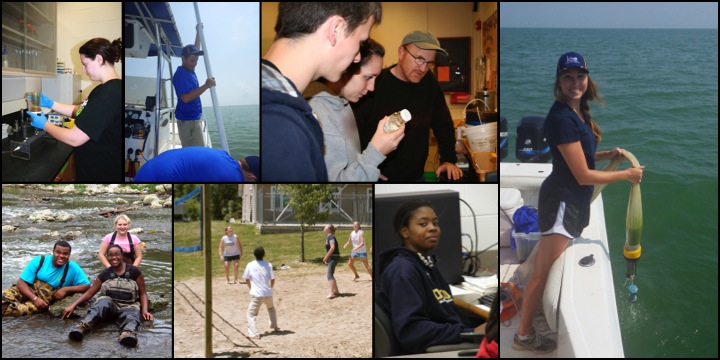 REU students were housed in University of Toledo dormitories
and provided a $5000 stipend to cover living expenses and food. 
The Lake Erie Center is an interdisciplinary research, education and outreach facility dedicated to solving environmental problems in the Great Lakes.