Summer Science Camp
 This year we are offering summer science camp options for
4th - 7th grade elementary students!
Week Long Day Camps for 4th and 5th graders:
June 12–16, 9-12:00, $75  (session full)
Newly added afternoon session! 
June 12–16, 1-4:00 pm, $75
One-day mini camps
Program is for entering 4th and 5th graders
Thursday, July 13, 9–3 p.m., $40


NEW THIS YEAR! Camp for entering 6th and 7th graders
Thursday, July 20, 9–3 p.m., $40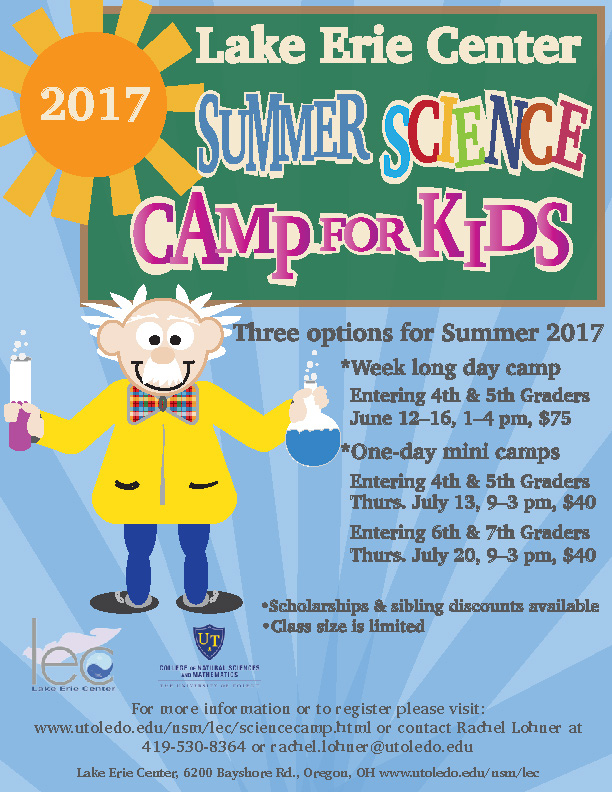 Contact Rachel Lohner (rachel.lohner@utoledo.edu or 419.530.8364) for more information
.