In Their Own Words
Reflections from College of Pharmacy & Pharmaceutical Sciences Alumni
Submit Your Ideas
Tosubmit an original essay or suggestion for "In Their Own Words," please email utpharmacyreply@utoledo.edu.
---
Kevin Kissling, PharmD '10
Excerpted from Valedictorian Remarks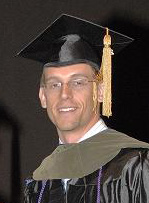 Now that our university education is over, and as we leave here to begin our careers, an important question arises, and that is how are we to determine if we are successful in fulfilling this responsibility? Up until now, our measurement of success has largely consisted of just one thing, grades. From the time when we were children we have needed grades to pass the tests, grades to pass the classes, and now grades to graduate. But the reality is, after today, those grades we have come to expect and depend on, are gone.
While I'm sure for most of us this comes with a sigh of relief and a feeling of weight lifted from our shoulders, it does raise more questions. How will we evaluate our achievements now? And perhaps more importantly, what will we aim for? And what will motivate us? Using our time here at UT as an example, I'm sure it's not hard for you to imagine how different the experience would have been if there were no grades. Being honest with ourselves, if there were no grades at stake, would we have made it to all those classes? Would we have stayed up late studying for exams? Would we have crammed to finish assignments on time? Would we even be truly qualified to wear this cap and gown today?
While it may not be easy to admit, I'm sure that for the majority of us, including myself, the answer to at least some of those questions is no. For the first time in our lives, after graduation, in our new life without grades, it becomes our personal responsibility to hold ourselves to a higher standard. It is a challenge placed upon each of us to find our own method of evaluation and to use it as a source of motivation and inspiration. While I don't claim to have an answer for everyone, or even myself, I do know that without one, it is almost certain we will fall short of our aspirations and expectations. Looking back and taking inventory on our time here, while we may have some regrets, we can also have confidence that when pushed, we can accomplish more than we thought possible.
So now it is up to us to push ourselves, to make certain that years from now we can look back knowing we've fulfilled our responsibility. And to ensure we are left happy with what was and what is, and not left looking back wondering what could have been.
---
Dr. Mary Powers, '82
Women in Pharmacy
Since our University of Toledo College of Pharmacy began in 1904, much has changed about the profession of pharmacy, especially for women.  At the time of the beginning of our pharmacy school, New York was the only state that required practicing pharmacists to have a diploma from a school of pharmacy.  Instead of a formal education, practicing pharmacists served a four-year apprenticeship and passed a state board examination.  In those days, only about 2% of the practicing pharmacists were women.  For many years, there was little change in the number of women pharmacists relative to the number of men.  By 1950, only 4% of practicing pharmacists were women.  World War II is recognized as a time when women became more prominent in the work force, and the role of women in pharmacy has been viewed to have fundamentally changed during World War II as well.  Across the past four decades, the proportion of women entering the profession of pharmacy has grown dramatically.  Numbers of women in pharmacy schools increased noticeably in the 1970s.  Enrollment data from the American Association of Colleges of Pharmacy show that in fall 2008, almost 2/3 of students enrolled in Doctor of Pharmacy programs were women. 
Professional activities for women in pharmacy today can be different than professional activities for men.  The Midwest Pharmacy Workforce Research Consortium, consisting of faculty from University of Wisconsin-Madison, The Ohio State University, University of Iowa, University of Michigan, and University of Minnesota, reported in 2005 that among full-time pharmacists in independent, chain, and mass merchandiser pharmacies, the ratio of men to women pharmacists was roughly 2:1, while in other settings there was an equal or nearly equal ratio of men to women.  While chain pharmacy was the most common employment setting for men, hospital pharmacy was the most common setting for women.  Time spent in work activities also differed between women and men pharmacists.  Men seemed to be more involved with business management and medication dispensing activities than women.  On the other hand, women seemed to be more involved with counseling patients and managing drug utilization.
As we have witnessed increased numbers of women throughout the professional workforce, including law, medicine, dentistry, etc., opportunities for women in pharmacy are prominent among these.  In recent years, the job market has proved to be challenging for many professions, and we find our profession of pharmacy has remained a great career choice in today's economic climate.  Moreover, pharmacy provides great career possibilities for women. The variety of practice areas from academia to hospital pharmacy, to community pharmacy to research, and beyond, pharmacy offers many opportunities for women to engage in the profession. 
References
Apothecaries Cabinet No. 3 Fall 2001  http://cms.pharmacy.wisc.edu/files/aihpAC3.pdf
National Pharmacy Workforce Survey http://www.aacp.org/resources/research/pharmacymanpower/Documents/Workforce%20Study%202004%20Exec%20Summ.pdf
Paul, R., 150 years of American Pharmacy: 'Mere men doesn't have a chance'The march to equality has been long and slow for women pharmacists., Drug Topics, August 20, 2007 http://drugtopics.modernmedicine.com/drugtopics/Pharmacy/150-years-of-American-Pharmacy-Mere-men-doesnt-hav/ArticleStandard/Article/detail/450174  
---
Dr. Yolanda Hardy, '99
A Cultural Approach to Pharmacy Practice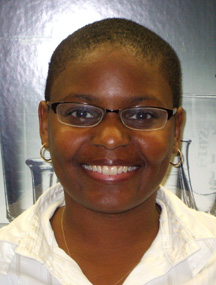 As an African-American pharmacist, and an underrepresented minority in the profession, I believe that my  background and culture together help shape the way I practice pharmacy.  I've found that that these elements that make me who I am have been crucial in helping me to make a significant impact on patient care and changing the face of the profession.  My history, background, and culture enable me to relate to my patients in a different way.  Additionally, these elements allow me to inspire others that look like me to think about and pursue pharmacy as a career.
During my 10 years as a pharmacist, I have encountered numerous situations in which a shared culture or belief has been the key to opening the door to better patient outcomes and stronger patient-pharmacist relationships.  I view having a shared culture or background with my patients as a benefit because it gives me the ability to relate to my patients in a unique manner and speak to them in a way that is understandable.  I remember working with a patient with diabetes.  It was around Thanksgiving, and the patient was adamant about serving candied yams for Thanksgiving dinner.  Serving candied yams is a custom in my family's Thanksgiving dinners also, and it would not be Thanksgiving without them, so I understood the patient's thoughts and feelings.  Therefore, rather than telling the patient that she could not eat the candied yams because of the effects it would have on her blood sugars, I shared with the her a healthier way to make the candied yams so that the dish could still be a part of the Thanksgiving dinner.   
I have also found that my religious/spiritual similarities have helped in providing patient care.  A man was referred to me due to medication non-adherence.  After talking to him, he told me that he believes that his treatment is in the Lord's hands, not in a medication bottle.  As a result of our similar religious/spiritual beliefs, I was able to ask him to consider the possibility that the Lord put me in his path as part of His way of treating his illness. These are only two of many examples of how my background and culture has shaped the way that I practice.  I think back to the many patients that have thanked me for explaining medications and disease states 'in their language' , for providing healthy options for making traditional African-American dishes, and for incorporating their religious/spiritual beliefs in to their care, and realize how great of an impact that I've had on their health as a result of our shared culture.
My background and culture have also shaped my ideals on the importance of exposing other African-Americans to the profession of pharmacy.  I realize that the mere fact that I wear a white coat and introduce myself as a clinical pharmacist can inspire another person of color to become a pharmacist.  I realized this when I attended UT, as that was the very first time that I saw an African-American pharmacist.  When I first saw Dr. Monica Holiday-Goodman, I thought to myself, "Wow, she looks like me.  Now I know I can do this".  She inspired me the same way that I want to inspire others.  Unlike some of my classmates, I didn't have friends or family members that were pharmacists to encourage me to go to pharmacy school.  Other than occasionally taking medication, I had no exposure to the profession of pharmacy.  Thinking about it now, it is amazing that I even chose the pharmacy career path.  Now that I am a pharmacist, it is important to me to be that person to expose others like me to the profession and inspire them to become pharmacists.  As a result, I regularly speak to students attending primarily minority schools about pharmacy, and started a pharmacy camp for underrepresented high school students during my tenure at Northeastern University.  I know that not all of the students I talk to will choose pharmacy as a career, however, I feel confident in knowing that when it is time for them to make career decisions, pharmacy is at least an option for them to consider, whereas before it was not.
When I think about how my culture and background have shaped my practice, I feel honored.  I've realized that these elements have been tremendous assets in my ability to provide the best care possible to the patients I serve, and in my ability to inspire future pharmacists.
---
Al Thigpen, '93
Pharmacy Student Athletes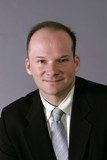 It was over 20 years ago that I put on my University of Toledo football jersey for the first time.  At that time, I was preparing for the first year of pharmacy school with a challenging course load and also transitioning from high school to collegiate athletics.  Little did I know that both the course load and the athletics were on a very different level than I had anticipated.  While my first year of football was a memorable one, making 'Freshman of the Year' and starting on the offensive line, my first year of pharmacy school was far more challenging and volatile. 
In my first fall quarter, my grades were less than stellar and I was told at the time that I should probably consider changing majors since the competition at the College of Pharmacy was so fierce. Knowing I needed to improve in the classroom, I sought guidance and was fortunate to get introduced to the late Dr. Gerry Sherman. Dr. Gerry was, at the time, assigned to mentor any athlete in any sport at the University of Toledo for the College of Pharmacy.  Little did I know that no athlete at the University had ever finished athletic eligibility and graduated from the College of Pharmacy. The pressures of Pharmacy school, college athletics, and adjustments to college life were difficult to handle.
Over the next five years, through the unprecedented support of Dr. Gerry Sherman, and some notable coaches such as Nick Saban and Gary Pinkel, I managed to excel in the classroom and on the field.  There were dramatic similarities between the approaches of the College of Pharmacy faculty with the University of Toledo Football coaches. I was able to develop trusting, empathetic relationships that allowed me to look at my weaknesses and improve my grades and athletic performance substantially.  I was fortunate to have leadership in building well thought out game plans on and off the field that could be executed according to my schedule.  The faculty and the football coaches never let me rest on my laurels and always pushed for excellence. They always found a way to get me to deliver up to my potential.  They all genuinely cared about the individual and wanted to provide a solid foundation for a successful career.
Student athletes, in general, will always find the parallels within athletics and academics and apply lose learnings as life lessons throughout their careers.  Whether it was from Dr. Gerry Sherman, Dr. Vince Mauro, Dr. Kenneth Bachman, Dr. Richard Hudson, Coach Nick Saban, or Coach Gary Pinkel, the lessons I have learned from them all have been immeasurable, relevant, and applicable at some point throughout my career and my life.  There are many lessons to quote and live by, but one that I have learned to appreciate the most is "surround yourself with high level talent and compete within that talent.  If you succeed there, you are exceptional.  If you surround yourself with, and compete within, mediocre talent, you will only be that much better than mediocrity."  The level of talent within the College of Pharmacy programs has always been the "best of the best" and as a graduate of that program, I have been more than prepared to excel in the profession of pharmacy. 
Within my tenure at Toledo, I have enjoyed a MAC Championship under Nick Saban, All MAC honors in football, and most importantly, the best professional educational and career pathing in healthcare from one of the best colleges of pharmacy in the nation.  All due, in part, to the dedication and passion of exceptional coaches, mentors, and teachers that care about the individual and the contribution each will make on behalf of the profession long after they graduate from the University. 
In the spirit of discussing student athletes, I wish to congratulate and honor all the student athletes at UT for earning a collective 3.157 GPA this year, and especially those in the football program for earning a 2.922 GPA under first-year head coach Tim Beckman.  For all those current and future student athletes in the College of Pharmacy today, know that you are not alone. It will be tough, and yes, it can be done.  And if you finish them both, you can consider yourself among an elite group of individuals that will continue to separate The University of Toledo from the rest of its competition.  After all, you are only as good as the ones you compete with.
---
Dr. Norman Billups, former Dean of the College of Pharmacy
"The Covenant Relationship"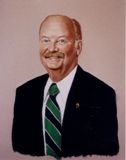 The Pharmacist has a covenant relationship with the patient. This covenant is like our many agreements with other people, including loans for cars and school, contracts to build, credit card pledges to pay and even payroll deductions. The covenant, however, is a higher form of agreement. We have covenants in our friendships that allow us to agree to support one another through the years and in our marriages when we pledge our love and seal the promise with an exchange of rings. In the Bible, prophets and apostles had covenants with God. As professionals, our covenants are with our patients, and these covenants make us professionals. 
From the beginning of time, society has set apart three groups of people and treated them differently than everyone else. These people influenced the areas of our lives that we value most dearly: our health, our property and our souls. We entrust our souls to clergy members, our property to lawyers, and our health to those in the medical sciences, including physicians, nurses and, of course, pharmacists. These groups of people have always provided unique services that meet people's needs, and the services they provided were valuable, complex and specific.
As professionals, we must understand that our profession developed due to society's needs, and our professional services involve a great deal of trust between strangers. This trust is our covenant, and its existence depends upon the competence and authority of the professional. We have to have the competence, knowledge and skill to carry out our duties, while maintaining the authority to make tough decisions and take control of complex situations. We provide our skills, and in return, the patient provides payment and receives the benefit of our expertise.
Our challenge as professionals is to remember that our professional status is a gift from society that is based on a need. The professional service we provide is complex and beyond the ability of a layman to perform. Our service is highly personalized for the patient, which is why we call it pharmaceutical care. Delivering our services to the patient requires significant trust between the pharmacist and the patient, and this relationship depends upon our competence as pharmacists, which demands us to stay current in the field of knowledge. This is why the pharmacist is considered the most trusted professional.
---
Dorsey Sergent, '61 
"55 Years Behind the Counter"
Itall started in 1954 at the G&M Drugstore in Bowling Green, Ohio when I was 15 years old. I swept the floors, cleaned the shelves, took out the trash, and finally the owner, Tom Ready, said I was ready for the big time after I acquired an Apprentice License.  I started going in to work with him on Sunday mornings.   He taught me, a bashful, backward country boy, how to make companion sales, listen to people's ailments and sell them something to make them feel better. He told me to remember that most people either had a headache, stomach ache, bowel trouble or arthritis, and to keep special products in mind and suggest the items to customers. By the time he was finished with me, I could sell an Eskimo a snowman.
I worked through high school and by the time I was ready for college I had enough money saved for about 3 years for college. Tuition was $125.00 a semester at BGSU, and when I transferred to The University of Toledo, it was up to $175.00.
I worked all through college at the G&M Drug Store and graduated in 1961. Little did I know what was in store for me. In the space of 14 months I got married, graduated from UT, passed the board, had a child, and bought the G&M Store. Tom had a heart attack and couldn't continue to work.  I loved the store, loved the community, the people, my helpers, and most of all, I loved being a druggist.
In1965 we opened a new drug store, Dorseys Drugs, close to BGSU. People thought Kay, my wife, and I were nuts. We were leaving the downtown area and moving clear out (six blocks) by the college. How wrong they were. Our loyal customers followed and we prospered. We had to get electric typewriters and hire pharmacy clerks. Then came computers, chain stores, and Blue Cross.   Patients would no longer have to pay full price for their prescriptions. Alleluia.
I have lots of memories about people. I tried not to get emotionally involved with my patients, but some of them tugged at my heart. I will mention a couple of them. One was the girl from the wrong side of the tracks who worked hard, went to college, and pulled herself out of poverty. I was proud of her. One day she came in with tears in her eyes and said she came to say good-bye. I thought she was leaving town but she informed me she had a fast growing cancer and wanted to tell me thank you for helping her and treating her with respect. She asked if she could hug me and she kissed me on the cheek. She died soon afterwards.
Another was a beautiful young woman who was under hospice care. My technician and I would take pain medicine to her and talk and laugh and tell stories. One day she called and wanted us to come by. Her condition had rapidly failed and she was very weak. She hugged us and told us she loved us and would miss us very much. We both cried, and I still cry when I think about her.
I retired in 2000, about 13 years after I sold Dorsey Drugs, and I just did fill-in-work a couple of days a month.  In 2006, I couldn't stand it any more and went back to work 15 - 20 hours a week at an independent drug store, Gibsonburg Pharmacy.  Gibsonburg is a small town, and the atmosphere is similar to my old store. I feel like I can still help people and can almost see Tom Ready smiling in approval. It has been a fast 55 years, but I have loved the profession and, most of all, the people. I can't imagine doing anything else. I wish I had 55 more years.
About Dorsey G. Sergent, RPh
I have lived all of my life in the Bowling Green, Ohio area. I graduated from Haskins High School in 1956, attended BGSU and then The University of Toledo where I graduated with a BS in Pharmacy in 1961. In February 1962, we bought the G&M Drugstore in Bowling Green and in 1965 we opened Dorseys Drugs in Bowling Green. We owned and operated several other stores, one in Fostoria and another one in Bowling Green. We sold Dorseys Drugs to Mike Warren of Pills n Packages in 1987. In 1996, I started working at Pills n Packages in Woodville, Ohio and retired in 2000. After working one or two days a month for several years, I decided to return to work in 2006 and am happily spending my retirement working at Gibsonburg Pharmacy with Mike Warren in Gibsonburg, Ohio. I married Kay Schaller in 1960 and we have four children; three daughters, one son and nine grandchildren. I have seen a lot of changes in the profession of pharmacy, and I am convinced that pharmacy has a bright future with a lot of challenges.
---
Jim Plagakis, '64
Recently, I looked up from the "Prescription Mill" and saw a young woman who was clearly distressed.  I'm an old-fashioned pharmacist and I know that my real job is not looking down at the counter.  I know that my value as a health professional is really out there, with the patient who comes into the drug store with their last hope.
This woman was twenty-something and she held the hand of a little girl with brown hair and wide, lively brown eyes.  The mom's eyes were not cheery.  She was guilty.  I went out front and asked her what was wrong.  Tears welled in her eyes as she walked away from the other people.
"I don't know what to do.  I try to keep her clean."
This has happened so many times in my career that I knew what was coming.  I wanted to make this easy for her.  "You think she has lice," I suggested.
The little girl looked at me.  Are you the doctor?"
"Lice!  How did you know?"  The mother actually covered her mouth with her right hand.
"We can't go to the doctor," the adorable little girl smiled.
I told mom that I had been a pharmacist for a long time.  I ran my fingers through the girl's hair at the nape of her neck.  "Looks like there are plenty of nits." 
Later, I thoroughly washed my hands and my scalp felt itchy.  A few weeks ago, I got the Swine Flu for a few hours after helping a guy just in from Mexico City. 
The mom squeezed her eyes shut and exhaled a lungful of air through her teeth.  She had been holding her breath.  "I try," she said.  "She gets a bath every night."
"You are not a bad mother," I said.  "All she had to do was put on a friend's hat for a few seconds."
She explained that she did not have the money for a doctor.  She was a single mother with a full time job.  No medical insurance yet, but the wage she earned disqualified her from Medicaid.
Pharmacists are at the bottom of the funnel.  It all drops to us.  We get people who cannot navigate the medical system.  I'm not talking about the legions of lazy people.  I'm referring to people who have a legitimate need.  They can be inexperienced, ignorant or simply don't have the money.  They come to you because they have to.  They are not out front, looking at you, hoping that you will look up from the counter because they want to bother you.  Some of these people are desperate and you are really their last hope.
You are often the triage point person whether you like it or not.  It can be up to you if they get an OTC remedy for temporary symptoms, your advice that they see a doctor or, "You better get to the emergency room right now."
This, my friends, is practicing pharmacy.
Jim Plagakis, BS Pharm 1964, has been the author of JP at Large in Drug Topics magazine for 20 years.  Visit www.jimplagakis.com
---
Kate Myers, BSPS Valedictorian, Class of 2009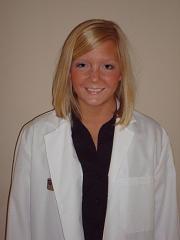 I looked back through photo albums that tell the story of time spent exploring the world, the university and my personal expectations and ambitions.  I finally came upon an album of my good friend, which she entitled "the end of the road."  Inside the album were photographs that came to life, showcasing the last few weeks we had spent as UT students.  It occurred to me soon after that the title of this album was all wrong. 
Wemust never think that any road truly ends.  Instead, we continue on in the direction of our aspirations.  We will be led by loved ones, career opportunities and personal interests down the road to our destination.  Wrong turns and missteps teach us valuable lessons, and it is our duty to learn from these mistakes and embrace all experiences. 
Ifyou are as terrible with navigation as I am, you know that the directions to any destination are not always clear, and the path can be found and changed along the way.  I can always picture the final destination, but it often seems as though the roads between where I am and where I want to be are blurred and confusing.  My college experience has proven that we can search out the road that fits us best along the way, and where no road exists, one can be paved.  Luckily we are not alone in this.  We meet many people along the way that will walk with us for a while, and some that will continue with us for many, many years.
Just remember, do not compromise the dream of your final destination.  If you can see it clearly in the future, embrace the challenge of finding your way through a maze of different paths. 
Above all, I encourage you to improve things along the way -- to make the road more clear and safe for future travelers.  Where help is needed, have the courage to step up and utilize the talents and knowledge that you have gained in your experiences. 
Build the community, help others, and make your mark on this world.  Continue the values that have been instilled upon us by our families, teachers, mentors and friends at The University of Toledo.