Writing Center Resources
University Resources
Tutoring Request Form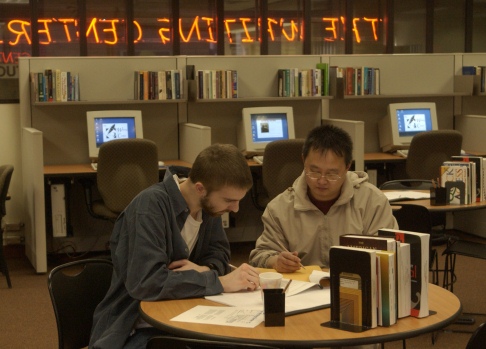 Thank you for your interest in working with the Writing Center to improve your writing, vocabulary and paper organizational skills.
Get started by making an appointment with a Writing Center tutor to discuss your assignment/project in-person for a 50-minute session.
To schedule an appointment is easy:
Please request an appointment early to ensure you get your first choice.
Writing Center Hours:
Monday thru Thursday: 9 a.m. to 9 p.m.
Friday: 9 a.m. to 5 p.m.
Walk-ins: Tutors will be available to assist students on Friday's and Monday-Thursday when there are cancellations.
How can the Writing Center help?  Check out these student resources.