Program 60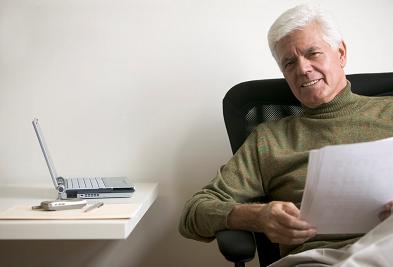 The University of Toledo is strongly committed to providing access to educational opportunities for all community members. We are proud to offer Program 60, which provides access to learning experiences at The University of Toledo.
The University of Toledo is governed by the Ohio Revised Code in administering this program. You may view the Ohio Revised Code on line at http://codes.ohio.gov/orc/3345.27.
You will be permitted to take classes on an audit basis only. Auditing means to register and attend a class, however you do not earn college credit toward a degree. Financial aid cannot be used to audit courses.
Program participants attend courses for personal enrichment. This program provides educational experiences at reduced rates to individuals 60 years of age or older who have resided in Ohio for the past year. Enrollment is limited to space availability which is determined on the last day of the regular registration period and may only audit courses.
UT will waive tuition costs for seniors who wish to audit (register and attend, but not earn credit) college courses. Residents of Ohio who are 60 years of age or older may audit credit courses on a space-available basis. Students must apply for admission and register for courses through University College.

All Program 60 participants are responsible for any additional fees to take a course and may include: the cost of textbooks, lab fees, technology fees, facility fees and parking.
Spring Semester (January 2019): Program 60 Application

Eligibility Requirements for Participants:
60 years of age or older

Have resided in Ohio for the last 12 consecutive months

Have filed for admission to The University of Toledo
Participation Guidelines:
Enrollment is limited to space availability as determined on the Friday before the semester begins.

The prospective participant must meet the prerequisites for the class enrolled.

The prospective participant is responsible for adhering to all academic regulations of The University of Toledo.
Anticipated Cost Estimates:
Books, cost varies
Parking, if needed
General fees
Library fees
Lab fees with associated courses
Technology fee assessed by some colleges
Distance learning fees
Facility fees, varies
Special service fee
Student identification card fee (for new students)
Legal fees (may be waived)
Health insurance (if enrolled in 6 or more semester hours, may be waived with existing coverage)
Other college fees
Contact the college for assistance and information at 419.530.3142 or UniversityCollege@utoledo.edu
Location: University College - Rocket Hall 1300, Main Campus
Do you want to take class for credit?  Individuals who wish to earn college credit and/or a degree for UT courses must pay regular tuition and fees as a general UT student. You will want to start your journey by contacting and enrolling through the Office of Admission.