Overview
What is the BRIM Center of Excellence, what are its mission and goals,
and how is it structured?
---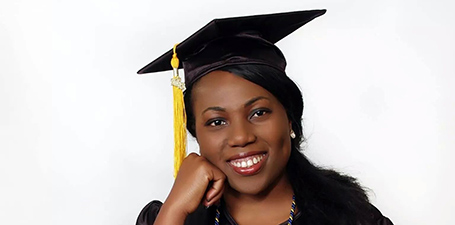 School of BRIM
How can I gain an education in these fields, and why would I want to?

---
 BRIM NEWS
June 4th, 2018: BRIM/BIPG Alumna, Caroline Lambert, wrote an article about melioidosis published by The Blade. The article can be read here. 
Jul 6th - July 10th, 2018: Students, Caroline Lambert and Jenna McGowan presented research at the International Society for Computational Biology in Chicago.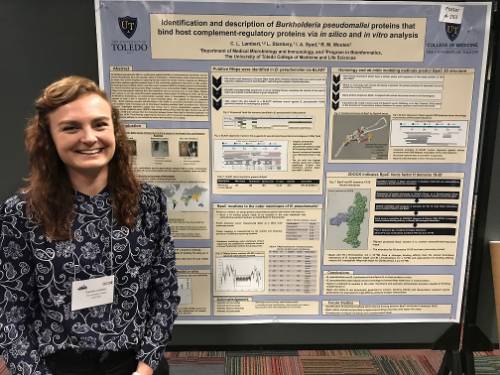 Caroline Lambert and her presentation, "Identification and description of the Burkholderia psuedomallei proteins that bind host complement-regulatory proteins via in silico and in vitro analysis."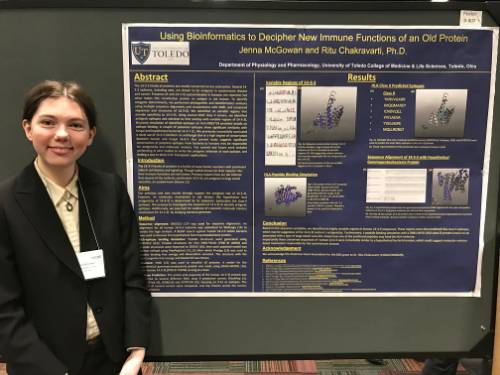 Jenna McGowan and her presentation, "Using Bioinformatics to Decipher New Immune Functions of an Old Protein."
---