Henry Heffner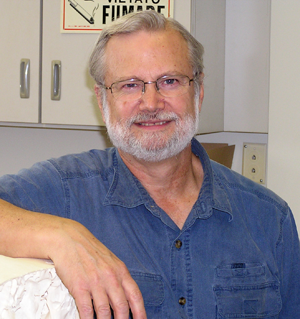 PhD, Florida State University, 1973
Professor
Office: UH 5002
Phone: 419-530-2257
Fax: (419) 530-8479
Email: henry.heffner@utoledo.edu
Mailing Address:
Department of Psychology
University of Toledo
2801 West Bancroft St.
Toledo, Ohio 43606-3390
Dr. Heffner will NOT be accepting students for the Fall of 2019.
Dr. Heffner's CV can be viewed here.
Research Interests
Role of auditory cortex
Comparative mammalian hearing
Tinnitus
Ethics of animal research
Selected Publications
Heffner, H. E. & Heffner, R. S. (2008). High-frequency hearing. In P. Dallos, D. Oertel, and R. Hoy (Eds.) Handbook of the Senses: Audition. Elsevier: NY, pp. 55-60.
Heffner, H. E., Koay, G., and Heffner, R.S. (2006). Behavioral assessment of hearing in mice - Conditioned suppression. In J. Crawley et al. (Eds.) Current Protocols in Neuroscience. Suppl. 34, (pp. 8.21D.1-8.21D.15.) Wiley & Sons:NY.
Heffner, H. E. And Koay, G. (2005). Tinnitus and hearing loss in hamsters exposed to loud sound. Behavioral Neuroscience, 119, 734-742.
Heffner, H. E. (1998). Auditory awareness in animals. Applied Animal Behaviour Science, 57, 259-268.
Heffner, H. E. (1997). The role of macaque auditory cortex in sound localization. Acta Oto-Laryngologica Supplement, 532, 22-27.