Forensic Developmental Psychology Lab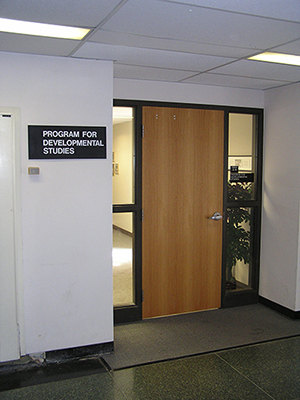 Our lab investigates children's developing social and cognitive skills and how this information can be applied in the courtroom. I have conducted studies on the use of truth/lie ceremonies with children, suggestibility of memory and event memory in typically developing children as well as in children with autism and with intellectual disabilities. The goals of this research are (a) to further our theoretical understanding of children's basic cognitive processes, and (b) to create and improve empirically-driven forensic procedures that deal with children in efforts to bolster the reliability of their courtroom testimony. I am also interested jury behavior including how jurors process different types of evidence and jurors' perceptions of child witnesses.
For more information about Dr. London's work, please click here. 

If you are an undergraduate student interested in working in the Forensic Developmental Lab, please email Amy Capparelli at Amy.Capparelli@rockets.utoledo.edu.
Dr. London is accepting doctoral students for Fall 2017.
More about our developmental program:
The University of Toledo's Program for Developmental Studies was established in 1971. The Program is one of the five concentration areas within our Experimental Psychology Program. The study of development is the study of how and why humans grow and change throughout life- from birth until death.  Researchers explore such things as the orderly and relatively enduring changes over time in physical and neurological structures, perception, thought processes, emotional reactions, and social behavior.  Our current research focus is primarily cognitive in nature; specifically, we are interested in forensic developmental psychology. We are investigating questioning methods that produce the most accurate reports from children as well as those that distort children's memory.
The Developmental Psychology program uses a research focused training model. Doctoral students train under the close supervision of a mentor with shared research interests. We emphasize depth and breath of training so that students graduating with their doctoral degrees are prepared to be competitive in job markets including academia, business, and consulting.
Doctoral students complete a variety of advanced psychology courses. They also are active in research, attending scientific conferences, and writing manuscripts for publication.
Personnel
Faculty Investigators:
Kamala London Newton, Ph.D.
Graduate Students
Monica Rohrabaugh         Alissa Anderson          Amy Capparelli               Christina Perez
Current Undergraduate Students: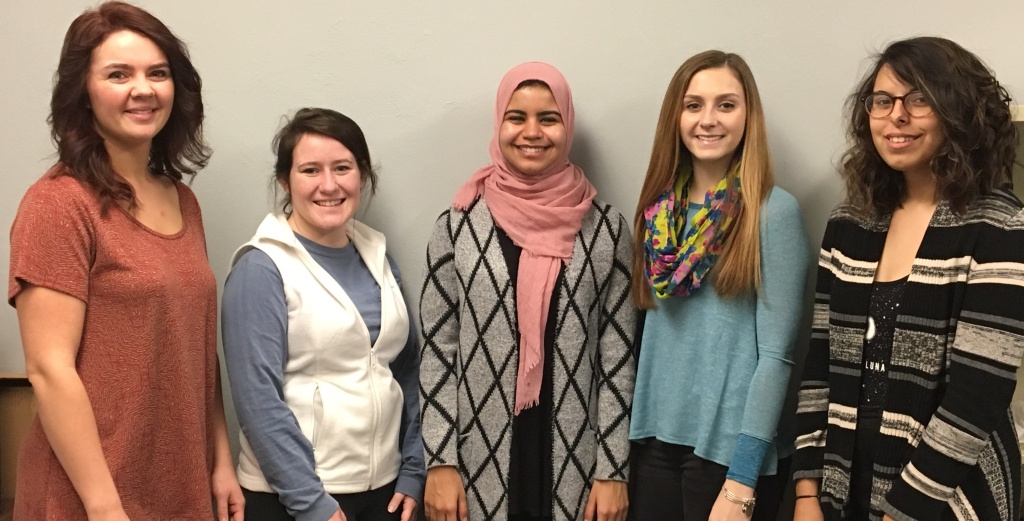 (From left to right): Courtney Barker (started summer 2016), Sara Lafleur (started fall 2016), Reghad Hassabelnaby (started spring 2016), Caitlyn Miller (started spring 2016), and Bertha Lopez (started summer 2016). They are all wonderful to work with!
Erika Coleman                 Lillian Steen            Marissa Callicotte
Maria Franco                   Jahnee Horn            Cami Pavain
Raghadd Hassablenaby   Courtney Barker      Bertha Lopez
Sarah Lafleur                  Madison Embrosio   Caitlyn Miller
Felicia Jallah                   Zehra Mehdi            Dorian Walton
Brianne Bowers