Infection Control
Welcome
Infection control develops a systematic and coordinated approach to reduce risks of acquiring and transmitting infections among patients, employees, physicians and other licensed independent practitioners, contract employees, volunteers, students and visitors.

Procedures, plans and training are organized, developed and implemented in order to positively impact the quality and add value to the care and services provided at UTMC.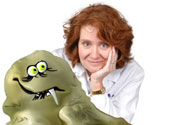 Infection control works with other departments to coordinate infection control processes with the related patient care support departments/services. Examples of related patient care support includes employee health services, central processing, environmental services, linen and laundry services, microbiology, nursing services and safety and health.

Infection control is located in Room 2240 Dowling Hall.