Roy and Marcia Armes Engineering Leadership Institute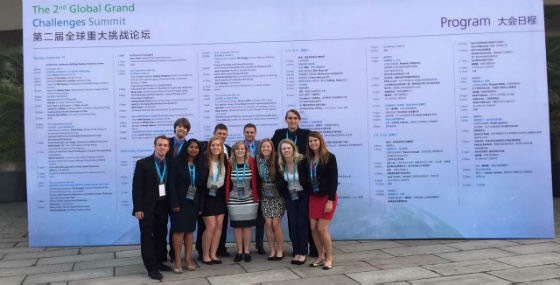 The Engineering Leadership Institute (ELI) was launched in 2009 by Dean Nagi Naganathan, catalyzed by the generous philanthropic support of Roy and Marcia Armes. Mr. Roy Armes is a 1975 graduate of the UT College of Engineering.
"The University of Toledo produces outstanding graduates, including many excellent engineers. Helping students develop leadership skills, in addition to their academic skills, is an increasingly important component of education, particularly in today's globally competitive environment. My wife [Marcia] and I feel we have been very fortunate, professionally and personally. We are pleased to be able to give back to the University, and hope that by creating the Engineering Leadership Institute, we can help others develop the necessary skills to succeed." 
Roy Armes (BSME, '75)

Purpose 

ELI will provide opportunities, typically, for up to 12 sophomores and juniors in the College of Engineering each semester to hone their leadership abilities. The students, nominated by their departments and selected by a rigorous process including a personal interview with the dean of engineering, will participate in seminars, team-building exercises and public speaking opportunities, and will attend one or more national conferences. 

Benefits 

Student members of ELI will receive mentoring from leaders representing business, industry, academia, or government. They will participate in self-evaluation exercises, screening evaluations and team-building exercises in order to determine individual strengths and weaknesses as they pertain to leadership. In addition, they will learn proper etiquette in various formal and informal business situations. Members will learn about professional ethics, project planning, conflict resolution, team-work and entrepreneurship. To foster professional development, each member will receive support to attend at least one approved national conference and receive a $1,000 scholarship at the midpoint of their senior year in support of the ELI senior year project.