Dr. Serhan Guner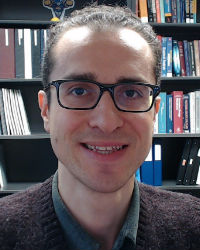 Dr. Serhan Guner is an Assistant Professor in the Department of Civil and Environmental Engineering at the University of Toledo, Ohio, and an Adjunct Professor at Ryerson University, Canada. After receiving his PhD degree from the University of Toronto, Dr. Guner worked as a consulting structural engineer for five years in Toronto. During this time, he was awarded the Carson Innovation Award for his retrofit design of a large foundation system supporting an oscillating compressor. Subsequently, Dr. Guner worked as an Assistant Professor atRyerson University for two years. During this time, he was awarded a five-year Discovery Grant by the Natural Sciences and Engineering Research Council of Canada. Dr. Guner is a member of Joint ACI-ASCE Committee 447 (Finite Element Analysis of RC Structures), ACI Committee 374 (Performance-Based Seismic Design of Concrete Buildings), and ACI Committee 133 (Disaster Reconnaissance). He is a Professional Engineer in the Province of Ontario, Canada.
Creating Natural-Hazard Resilient Infrastructure Through Advance Materials and Numerical Simulation
Frequent occurrences of natural disasters and associated loss have repeatedly demonstrated the vulnerability of civil infrastructure to hurricanes, earthquakes and tsunamis. My current research program is aimed increasing the resiliency of infrastructure to multiple natural hazards, while also incorporating cost-effective and sustainable construction practices. Given that many failures occur at connections, a major focus of my research is to better understand the behavior of steel-to-concrete connections and numerically simulate their near-collapse response. While being cost-effective, these connections possess inherit resilience to tensile uplift loads, which makes them ideal for creating hurricane-, earthquake-, and tsunami-resilient infrastructure.
Another focus of my research is aimed at identifying vulnerable infrastructure, including buildings, bridges, and their foundations, and establishing innovative retrofit methods to increase their natural-hazard resiliency. To achieve this, my research group creates physics-based numerical simulation methods, and associated computer software, for modeling and analyzing concrete structures under multi-hazards. We aim to understand and quantify the behavior of new materials, such as ultra-high-performance concrete, carbon-fiber-reinforced polymers, and fiber-reinforced-polymer bars. Our objective when creating simulation formulations is to take account of the simultaneously acting stresses (e.g., interaction of axial, shear and bending stresses), while accurately modeling the material behaviour through various constitutive models. The in-house software and visualization tools allow our research team to apply the established formulations to large-structures and simulate/understand the holistic system response.

If you work in a related or complementary area, and are interested in research collaborations, please feel free to contact me.
News
New Master's and PhD students are accepted with funding. More
September 2017: PhD candidate Mr. Salim Khoso secured the second place in Toastmaster's speech contest. PhD candidate Mr. Rafael Salgado published a research paper, titled: Modelling of Beam-Column Joints for Performance Assessment of Framed RC Structures under Progressive Collapse Loading, in the 39th IABSE Symposium in Vancouver, Canada.
August 2017: Dr. Guner was awarded a research project, titled: Evaluation of Reserve Shear Capacity of Bridge Pier Caps Using the Deep Beam Theory, by the Ohio Department of Transportation.
July 2017: Dr. Guner presented a paper, titled:Numerical Modeling of a Caisson Foundation Retrofitted with Helical Piles, at the GeoMEast Congress in Sharm El Sheikh, Egypt.
Dr. Guner was selected to participate in NHERI's Summer Institute for Early Career Faculty at the University of Texas in San Antonio, TX. 
June 2017: Dr. Guner participated in NSF's Experimental Facility Workshop at Florida International University in Miami, FL.
May 2017: Dr. Guner was one of the six researchers selected from the College of Engineering for the UT Scholars Institute Program.
April 2017: Mr. Zhangcheng Pan, who recently completed his MS studies under the supervision of Dr. Guner, published a Journal paper in Engineering Structures, titled Modeling of interior beam-column joints for nonlinear analysis of reinforced concrete frames. Download
Dr. Guner attended a two-day NSF CAREER Proposal Workshop in Portland, Oregon. 
Mar 2017: PhD Candidate Mr. Rafael Salgado made a research presentation titled 'Nonlinear Dynamic Analysis for Performance-Based Risk Assessment' at American Concrete Institute's Spring Convention in Detroit, Michigan.
Updated User's Manual for Janus is published. Download
Feb 2017: PhD Candidate Mr. Rafael Salgado submitted his first journal paper titled 'A Comparative Study on Nonlinear Models for Performance-Based Earthquake Engineering' to Engineering Structures'.
Nov 2016: Dr. Guner published a conference paper and made a research presentation titled 'Response Analysis of Frames under Blast Loads' in the fib (the International Federation for Structural Concrete) conference in Cape Town, South Africa.
Oct 2016:  PhD Candidate Mr. Rafael Salgado won the Best Poster Award at American Concrete Institute's Fall Convention in Philadelphia, Pennsylvania. He also made a research presentation titled 'Structural Safety Assessment of Deep Beams'.
Summer Research Team Video