Welcome from the Chief Resident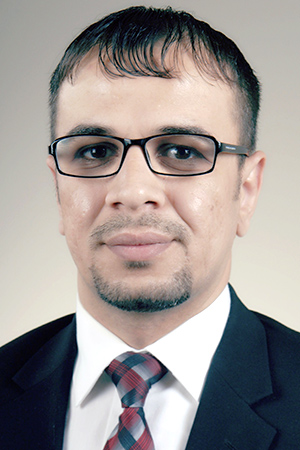 On behalf of the residents in the Department of Pathology at the University of Toledo Medical Center, I welcome you to our web site. Our training program offers a great environment to learn anatomic and clinical pathology.  We have a diverse faculty with balanced academic anatomic and clinical backgrounds, who are supportive of residents and always striving to create enhancements to better the program.  
In addition to the regular involvement in day-to-day responsibilities of various monthly rotations, residents are activeparticipants in multidisciplinary conferences, such as Tumor Board, Radpath Conference, and interdisciplinary CPC conferences, for example.  This provides our residents an opportunity to interact with clinicians of all specialties during working sessions for patient management and prepare residents for practice as a responsible pathologist.  With our close association with the Lucas County Coroner's Office, we easily attain experience with 50 autopsies, sometimes by the end of the PGY2 year!
We are provided a number of educational opportunities with "protected" time for regular anatomic and clinical pathology didactics as well as many specialty departmental conferences. Our journal club is especially important as we review multiple pathology journals via a rapid review of current articles each month followed by a subsequent critical review of a selected journal article in which we dissect manuscripts section by section.  An extremely import aspect of our residency program is participation in small group teaching of medical students, both in the classroom for first- and second-year students and during clerkships for third- and fourth-year students.
We are encouraged to become involved in continuing research projects during our residency.  At the end of each year, we celebrate our research experiences at our annual Peter J. Goldblatt Scientific Day.  We are also encouraged to present our work at national conferences such as CAP, USCAP, etc.  The department also encourages residents to attend regional conferences.
The work place is very friendly and collegial, and will make you feel like it is your second home. Toledo is also a great place to live and has a very low cost of living.  I and the other residents will be more than happy to provide you more information about the program.  Thank you for visiting and we hope that you might be interested in joining us!
Hayder Abdulwahid, M.D.
Chief Resident