Celebrating Planck's 1918 Nobel Prize in Physics: The Many Implications of Energy Quanta
Join your colleagues for two days of collaboration, learning, and communication at the 2018 Fall Meeting of the Ohio-Region Section of the American Physical Society at The University of Toledo. This regional meeting serves as an ideal venue for students and science teachers to share research results through poster or oral presentations, discuss insights and interests, and form new collaborations in research and education.
Schedule
Note:  the schedule remains subject to change, and will be finalized by early September.
Friday, September 28, 2018
11am - 1:00pm:    OSAPS Business Meeting (location tbd)
1:00 - 2:00pm:      Registration Open (location tbd) 
1:00 - 1:15pm:      Welcome, and opening remarks (auditorium)
1:30 - 3:00pm:      Parallel Sessions #1 (various rooms)
3:00 - 4:30pm:      Tours (PVIC, Planetarium)
4:30 - 5:15pm:      Plenary Talk #1 (auditorium) -- Emily Weiss, Northwestern University
5:30 - 7:00pm:      Poster Session (location tbd, cash bar)
7:00 - 7:45pm:      Banquet Dinner, remarks from Prof. Sanjay Khare and Dean Karen Bjorkman (tbd)
7:45 - 8:30pm:      Plenary Talk #2 (tbd) -- Lawrence Anderson-Huang, University of Toledo
Saturday, September 29, 2018
8:00 - 9:00am:      Registration Open;  light breakfast (tbd)
9:00 - 9:45am:      Plenary Talk #3 (auditorium), Markus Gloeckler, First Solar
9:45 - 10:15am:    Coffee Break, informal discussion (tbd)
10:15 - 11:00am:  Plenary Talk #4, TBD
11:00 - 12:30pm:  Parallel Sessions 2 (various rooms)
12:30 pm:              Box Lunches
12:45 - 1:30 pm:   Closing Plenary Talk, TBD
1:30 - 1:45 pm:     Closing Remarks, Adjourn
Plenary Speakers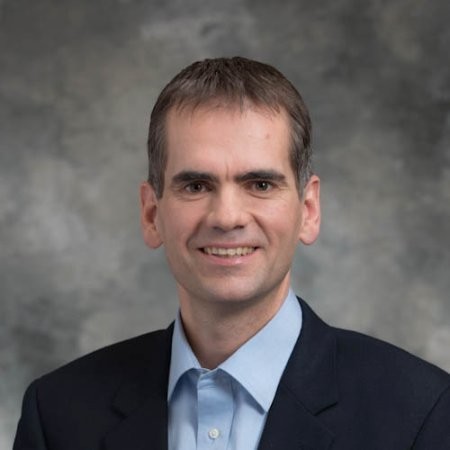 Markus GloEckler
Chief Scientist, First Solar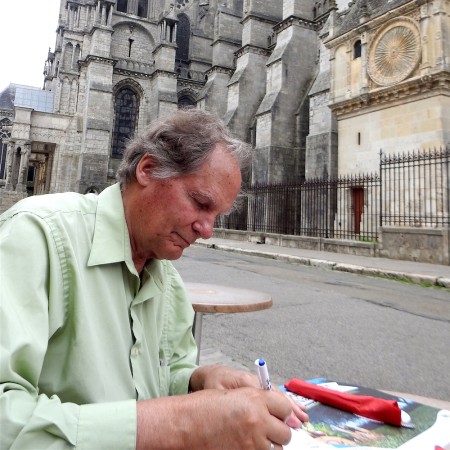 Lawrence Anderson-Huang
Professor Emeritus, Physics and Astronomy, University of Toledo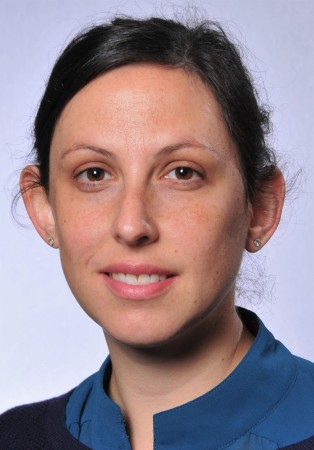 Emily Weiss
Professor of Chemistry, and Professor of Materials Science and Engineering, Northwestern University
Plenary Speaker
TBD
Plenary Speaker
TBD
Plenary Speaker
TBD
next Steps
The abstract submission deadline is Sept. 7, 2018.  APS and OSAPS members should submit their abstracts through the APS website. (Link Coming Soon).  Our apologies for the delay in opening the submission site;  we expect that it will be operational early the week of Aug. 13.

Full-time student contributors requiring financial assistance to attend the meeting may apply for a student travel grant of up to $100.  We strongly encourage students to apply for the travel grant by the Sept. 7th abstract deadline.  The final travel grant application deadline is Sept. 21.  Note: travel grant recipients are required to attend the OSAPS meeting, and to give a poster or oral presentation.  Shortly after the meeting, travel grant applicants who have been verified as presenters will be compensated directly by the APS.
Meeting fees up to Sept. 14 will be $50 for APS members, $60 for non-members, and free for high school teachers, retired attendees, and all students.  Registration after Sept. 14 will incur a $10 late registration fee. 
You can register online via the APS web site, or mail/fax a printed copy of the pre-registration form.  Note that the on-line registration system accepts payment only by credit card.
Banquet and Lunch
The Friday evening banquet and the Saturday box lunch, which are optional, each offer three choices including a vegetarian selection -- these are listed on the registration form.  You may request special dietary options such as vegan, gluten free, etc. by registering, choosing your meal(s), and then emailing your dietary request to OSAPSinfo@utoledo.edu .
Book your room for the Fall 2018 OSAPS meeting at a nearby hotel,  located just north of the University Main Campus on Secor Rd. (Group Code OSAPS). To secure the Group rate, rooms must be reserved by Sept. 6, 2018.  Please select a hotel link for additional details and reservations (rates are before taxes):
Hampton Inn ($114/night)
Holiday Inn ($109/night, or $129/night)
Parking Information:  Anyone planning to park on the UT campus will need a parking permit, which can be obtained by providing vehicle Year, Make, Model, Color, State and License Plate #, either (1) in advance by email to OSAPSinfo@utoledo.edu or (2) in person at the Registration desk during the conference.
More information 
Contact co-hosts: Randy Ellingson and Nik Podraza
Department of Physics and Astronomy
The University of Toledo Toledo, OH 43606-3390
OSAPSinfo@utoledo.edu
419.530.2241