Center Theme
The theme of this Center is Transportation for Economic Security and Development: Alternate Energy, Infrastructure Utilization, and Supply Chains. Safe, secure, and efficient transportation systems are essential to the economic viability, quality of life, and strength of our nation. If the U.S. economy is to reach new heights, the transportation system must be capable of moving people and goods safely, quickly, and efficiently. This Center focuses on three critical elements in the transportation system: alternate energy for transportation, infrastructure utilization, and supply chain management.
Overview of University of Toledo UT-UTC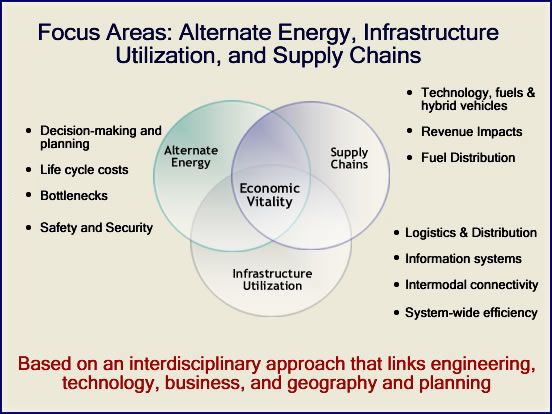 The complete statement of the UT-UTC theme can be found in the strategic plan.