Asian Studies
The Asian Studies Program started in 1970.   In 1990, the University of Toledo established the Asian Studies Institute to manage the Asian Studies Degree Program and to coordinate scholarly activities with Asia.  The first director of the Institute was Dr. George Jan, Professor of Political Sciences, followed by Anthony Koh, Associate Professor of Business Administration, from 1996-1998. The current director is Dr. Gene Chang, Professor of Economics. 
The institute currently has 40 faculty and staff members from different colleges of the university. It is a home and resource for the interested faculty members, students and general public.  The institute also hosts a number of visiting scholars from overseas in the field of Asian studies.
The institute regularly sponsors various events such as lectures, film series, and discussions to provide a deeper understanding of Asia and to promote scholarly and cultural exchanges between the university, northwest Ohio and Asian countries.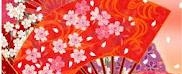 The Asian Studies Institute manages the Asian Studies program.  The program offers a B.A. degree in Asian Studies.   The degree is awarded by the College of Arts and Sciences.   The program is designed to provide the student with a comprehensive and systematic education in Asian affairs. Emphasis is placed on language, culture, political science, economics, history, and geography, as well as business environment and other related areas. In addition to taking these Asian Studies courses,  students participate in acdivities including seminars and study abroad programs in Asia.
In addition to the general education requirements of the University of Toledo and the College of Arts and Sciences (CAS), students will take 30 hours in Asian Studies selected from the list of courses at the program website. Students must select courses from a minimum of three different departments; no more than 15 hours of course work from one department will count toward the Asian Studies major.
Director: Gene Chang
Phone:   419.530.4677
http://homepages.utoledo.edu/gchang
The University of Toledo has established exchange relationships with many Asian institutes.  Each year, our faculty members visit Asia, while scholars from China, India, Korea and other Asian countries visit our institute.
More Info >>

The biweekly Asia Forum sponsored by  the Asian Studies Institute features presentations and discussions on topics related to Asia.
Read Articles>>

The Asian Studies Program offers students a comprehensive education in Asian affairs and helps them to meet the requirements of today's world.


More Info

>>