Congratulations Class of 2017!
See the pictures and messages that appeared on the jumbotron in the Glass Bowl during commencement!
---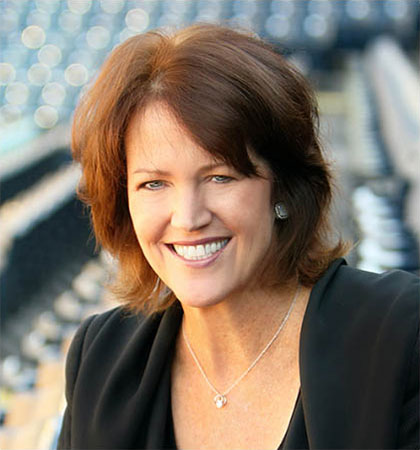 The University of Toledo hosted its Spring Commencement Ceremony for all graduating students. Toledo native Christine Brennan, award-winning national columnist, commentator and best-selling author, presented the keynote address during UT's spring commencement ceremony that was held Sunday, May 7, at 10 a.m. in the Glass Bowl on Main Campus.
Christine Brennan - 2017 Commencement Speaker
Download PDF of Speech
Watch Full Commencement Video
---
This is the first year since 2008 that the UT Commencement will be held in the Glass Bowl. The move back to the Glass Bowl is being made to ensure the occasion is more student-focused, with all students celebrating together as one student body. Undergraduate and graduate students will be conferred at Commencement, and doctoral students will be hooded. Our staff is working hard to ensure a memorable experience for our proud graduates and their guests.
Note: The UT Commencement is the university-wide ceremony that features UT's president and a national guest speaker for the purpose of celebrating the success of all UT graduates—undergraduate, graduate and professional students earning a wide variety of degrees. In addition to the Commencement, many of UT's Colleges will hold a separate convocation. An honors convocation recognizes students graduating with honors and recognizes student awards and scholarships. There are 13 UT Colleges that comprise the University, and many hold their own convocation.
COLLEGE honors convocations