Flu Preparation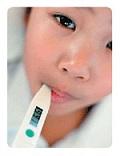 Influenza Activity
Flu seasons are unpredictable in a number of ways. Although epidemics of flu happen every year, the timing, severity, and length of the season varies from one year to another. Information on flu season can be found on the CDC website at http://www.cdc.gov/flu/about/season/upcoming.htm
University of Toledo Flu Preparation
The Infectious Disease Agent and Max Surge Plan (EP-08-017) outlines the University's response to a community, regional or national disaster in order to prepare for an influx of patients above capacity.  The plan aligns with the transitional medical model used by the region.
Flu Vaccine Requirements
The UTMC goal is to protect patients, employees and families from influenza. UTMC is encouraging health care workers to receive the vaccine or they must wear a surgical or isolation mask during face-to-face contact, when entering a patient's room or environment, or traveling through an area where patients may be transported during flu season. This decision is based on expert recommendations and is also being implemented in many prominent health care organizations across the country. Many medical professional societies also strongly endorse flu vaccination for health care workers. (CDC, SHEA, APIC, AHA, and others)
Q: Can I choose not to get vaccinated?
A: You may decline the vaccination, but you must complete a declination. Please refer to the Web Site:
https://webinfluenzaapp.utoledo.edu/
Please review the following Frequently Asked Questions about the Flu Vaccine Requirements.