College of Health and Human Services
Welcome to the College of Health and Human Services!
This past spring, The University of Toledo Board of Trustees approved a merger of the College of Health Sciences, the College of Social Justice and Human Service, and the Department of Public Health and Preventive Medicine in the College of Medicine and Life Sciences. These units have been merged into the new College of Health and Human Services and I am eager to share all that we have to offer!
Our programs enhance the human condition through the delivery of relevant learning, influential research, practical applications and meaningful community engagement. We are an educational resource to our community in population health, social justice, exercise & rehabilitation sciences and intervention and wellness. Our interprofessional collaboration, effective integration of theory and practice, and commitment to relevant societal issues and opportunities will provide you with a well-rounded education; one that is comprised of didactic and clinical experiences that are dedicated to helping and improving the quality of life of those we serve. Whether you are starting college for the first time, returning to complete a degree, transferring from another college or just checking us out, we want to serve you. Our goal is your success.
Our website describes all the special services the College of Health and Human Services can provide, no matter what degree program you are interested in pursuing.
For news and updates happening within our College, be sure to check out our Facebook page –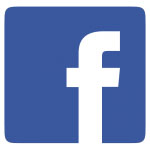 and follow us on Twitter 

We have excellent faculty and staff dedicated to serving you, who are ready to help when you need it.  Please contact us with any questions at 419.530.5453 or CHHSDean@utoledo.edu .
Best wishes for your academic and career success!  Go Rockets!
Sincerely,
Christopher Ingersoll, Ph.D.
Professor and Dean
College of Health and Human Services