/law/faculty/
Faculty
/
Contact Us
Law Academic Affairs Office
Office Address:
Law Center
1825 W. Rocket Dr., Ste. 2000
Mailing Address:
2801 W. Bancroft, MS 507
Toledo, OH 43606
419.530.5597
Kenneth.Kilbert@utoledo.edu
Rick Goheen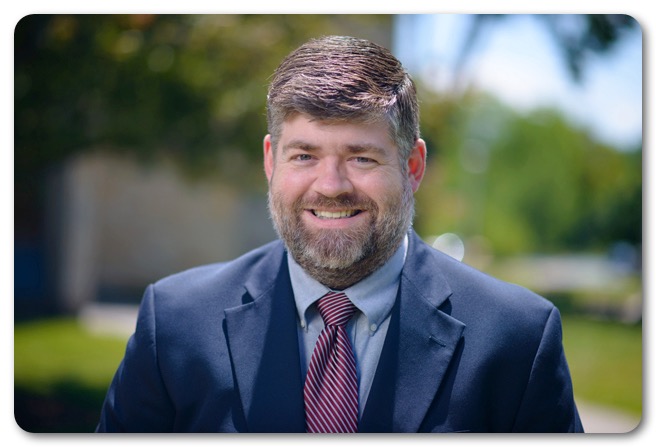 Assistant Dean for the LaValley Law Library and Associate Professor of Law
Office: LC 3009
Campus Phone: 419.530.2945
Fax Number: 419.530.2439
E-Mail:  Rick.Goheen@utoledo.edu
 
Rick Goheen received his B.A. in political science from The University of Toledo in 1991. He was an associate member of the University of Cincinnati Law Review, and received his J.D. from UC in 1994. He completed his master's degree in library science at the University of Kentucky in 1998.
After a year of private practice, Professor Goheen returned to the University of Cincinnati and joined the UC law library reference staff where he served as Head of Information Access and then as Head of Reference. While at UC, he had overall responsibility for reference, circulation, interlibrary loan and media services, and was also the primary selector of new books and electronic resources for the library. From 2001 to 2007, Professor Goheen was the founding Associate Director for Public Services at the University of St. Thomas' Schoenecker Law Library in Minnesota, where he taught Advanced Legal Research and the research portions of Lawyering Skills I and II.
Professor Goheen was moderator for a program on "Competencies in Law Librarianship" at the American Association of Law Libraries' annual meeting and conference in summer 2000, and presented the electronic resources portion of an AALL workshop on legislative history in summer 2001. He taught the legislative history unit of the Minnesota Association of Law Libraries' Legal Research Institute in both 2003 and 2005. Professor Goheen was a member of AALL's Access to Electronic Legal Information Committee from 2004 to 2006, and the AALL Scholarships Committee from 2008 to 2010.  He is currently serving his second two-year term as Treasurer of the Ohio Regional Association of Law Libraries.
While at St. Thomas, Professor Goheen served as the Minnesota state editor for an AALL publication on permanent public access to government information, and wrote the Indiana, Michigan and South Dakota sections of a related AALL survey report on online authentication of state government information.  He is co-author and co-editor of Academic Law Library Job Descriptions for Use with the AALL Salary Survey, and is currently working on a history of legal publishing in Ohio from 1795 to the present.