/law/faculty/
Faculty
/
Contact Us
Law Academic Affairs Office
Office Address:
Law Center
1825 W. Rocket Dr., Ste. 2000
Mailing Address:
2801 W. Bancroft, MS 507
Toledo, OH 43606
419.530.5597
Kenneth.Kilbert@utoledo.edu
Joseph E. Slater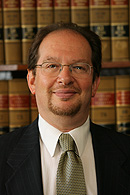 Eugene N. Balk Professor of Law and Values
Office: LC 2002C
Campus Phone: 419.530.2008
Fax Number: 419.530.7911  
E-Mail:  Joseph.Slater@utoledo.edu
Professor Joseph E. Slater, a faculty member since 1999, is a graduate of Georgetown University (PhD), the University of Michigan Law School (JD), and Oberlin College (BA). He has published in the field of labor law and history.
Teaching Awards
Winner, University Outstanding Professor Award, 2008 (one of four chosen from over 250 nominations from the entire University faculty); voted Outstanding Professor of the Year by the Law School Class of 2006; voted Professor of the Year for 2000-01 by the Black Law Students Association. 
Publications
Books
In Progress:  Labor Law in the Private and Public Sectors:  Cases and Materials (with Seth Harris, David Gregory, and Anne Lofasco (LEXIS publishing) (forthcoming 2011).
Public Sector Employment:  Cases and Materials (2nd ed) (with Martin Malin and Ann Hodges) (West Publishing 2010).
Public Workers:  Government Employee Unions, the Law, and the State, 1900-62 ( Cornell University Press, 2004).
Articles and Book Chapters
"Employee Voice: Lessons from the Public Sector," Marquette Law Review(forthcoming 2011).
Public Sector Labor in the Age of Obama, --- Ind. L. Rev.--- (forthcoming 2011).
Working Group on Chapter 1 of the Proposed Restatement of Employment Law:  Existence of Employment Relationship, 13 Emp. Rights & Emp. Policy Journal 43 (2009 (with Theodore St. Antoine, Dennis Nolan, and Alvin Goldman)

Labor and the Boston Police Strike of 1919, in Aaron Brenner, Benjamin Day, Immanuel Ness, eds., The Encyclopedia of Strikes in American History (M.E. Sharpe, 2009)

Book Review: James B. Jacobs, Mobsters, Unions, and Feds: The Mafia and the American Labor Movement, 26 Law and History Review 224 (2008).

Book Review: Dennis Gaffney, Teachers United: The Rise of New York State United Teachers, Vol. 94, No. 3 Journal of American History 1011 (2007).

The "American Rule" that Swallows the Exceptions, 11 Employee Rights & Employment Policy Journal 53 (2007).

Homeland Security vs. Workers Rights?, a chapter in Samuel Estreicher and Matthew T. Bodie, eds., Workplace Discrimination, Privacy, and Security in an Age of Terrorism: Proceedings of the New York University 55th Annual Conference on Labor (Kluwer Law International, 2007).

The History of Public Workers, essay in The Encyclopedia of U.S. Labor & Working-Class History, Eric Arnesen et al., eds. (Routledge, 2007).

Do Unions Representing A Minority of Employees Have the Right To Bargain Collectively?: A Review of Charles Morris, The Blue Eagle at Work," 9 Employee Rights & Employment Policy Journal 383 (2005).
Homeland Security vs. Workers Rights?  What the Federal Government Should Learn from History and Experience,and Why, 6 U. Penn. J. of Labor & Empl. Law 295 (2004).
The Court Does Not Know 'What a Labor Union is': How State Structures and Judicial (Mis)Constructions Deformed Public Sector Labor Law, 79 Oregon L. Rev. 981 (2000) Excerpted in  Grodin, Weisberger, and Malin, Public Sector Employment, Cases and Materials (Thomson West, 2003).
Petting the Infamous Yellow Dog:  The Seattle High School Teachers Union and the State, 1928-31, 23  Seattle U. L. Rev. 485 (2000)
Public Workers:  Labor and the Boston Police Strike of 1919, 38 Labor History 7 (1997)
The Rise of Master-Servant and the Fall of Master Narrative:  A Review of Labor Law In America, 15 Berkeley J. of Empl. & Labor Law 141 (1994)
Policing Your Paycheck:  Wage & Hour Law for Cops, 1 Police Union Quarterly 113 (1989)
Labor and Employment Law related links:
U.S. National Labor Relations Board
U.S. Equal Employment Opportunity Commission (EEOC)
The United States Department of Labor Home Page
Secretary of Labor Elaine Chao
The Peggy Browning Fund-Internships for Law Students
Industrial Relations Research Association Home Page
AFSCME LaborLinks - Public Employee Relations Boards
Economic Policy Institute Home Page | EPI
U.S. Chamber of Commerce: _Channels
National Association of Manufacturers - NAMonline