Meal Plan Information
Dining Resources
Meal Plans Home
            3/12/14                  Level 3 - Reduced Hours of Operation
Open Normal Hours: OE Dining, I-house POD, Parks Dining, Magic Wok,
Open Reduced Hours:  Starbucks (closing at 6pm), Carter Pod (closing at midnight)
Closed:  South Dining, Rocky's Pub, Food Court, Java City and NE Pod
"Dine with Joy" - A weekly opportunity to share your thoughts during Spring 2014 term.
Meal plans are pre-paid each semester and offers UT students the assurance of being able to eat without having to carry cash. Meal plans are loaded on the Rocket Card (Student ID) along with the associated Dining Dollars and Rocket Dollars. It is important to remember that only the student pictured on the ID will be able to present the ID to redeem any of the meal credits, Dining Dollars or Rocket Dollars. Incoming freshmen residential students are required to purchase a Weekly Meal Swipe Plan prior to the end of the semester add/drop period.
Meal plans include:
Meal Credits that may be used at our all-you-care-to-eat facilities.
Dining Dollars which can be used like cash at any venue on campus.
Rocket Card Dollars are similar to a debit account. They may be used at on-campus facilities as well as at off-campus merchants.
Where, what and when can you eat? Click on the image above to learn everything you need to know about eating on campus.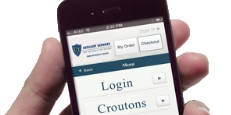 No time to wait in line? Order online from your SmartPhone! Your favorite meal from Parks Pick-Up Window, Croutons Fresh Tossed salads or iCrave @ The Crossings is ready when you are. UT Mobile Ordering...putting food at your fingertips!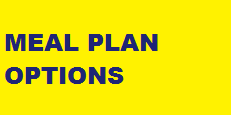 Purchasing a campus meal plan is the easiest, most convenient way to eat on campus. Click on the link above to view our flexible options for the 2012-2013 academic year.
Click here to take the UT Dining Services Survey
Follow us on Twitter @MyPICS_UT