Robert S. Crissman, Ph.D.
Associate Professor
 
Office: 120A Block Health Science Building
Tel: 419-383-4120
Fax: 419-383- 3008
Email:  robert.crissman@utoledo.edu
 
 
 
 
Education:
1967 B.S. Biology - Baldwin-Wallace College, Berea, OH
1971 M.S. Anatomy - University of North Dakota, Grand Forks, N. Dakota
1973 Ph.D. Anatomy - University of North Dakota, Grand Forks, N. Dakota
1973-1975 Neuroscience Post Doctoral, Northwestern University, Chicago, IL
Research Interests:
In the past my bench research has focused on bone development, fine structure of myocardial infarction, elastic component of blood vessels and skin. My last research was in developmental neurobiology for 14 years.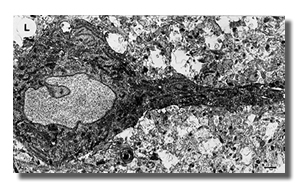 In the past several years I have concentrated on education and service endeavors that support medical science education. As a long-standing member of the Admissions Committee I have been participating in recruitment trips and pipeline programs, particularly those of Under-Represented Minority students. A current Ohio Board of Regents grant supports middle and high school teacher professional development. They carry out a summer doing a basic research lab project and pedagogic inquiry-based method work shop to help develop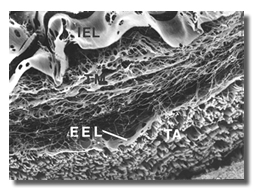 better science teachers who have experience basic research. Teachers develop a science teaching module that they introduce to their class during the following year and have the class visit the research lab they worked in for the summer.

I am also the current director of the Summer Undergraduate Research Fellowship (SURF) sponsored by the Graduate school as a recruiting tool for the graduate program. In addition I participate in the SURP, MedStarz, Camp Med and REACH pipeline programs that bring grade school and undergraduate students onto the health science campus.
Teaching Interest :
In addition to teaching first year medical students gross, microscopic and developmental anatomy in lectures and labs of the integrated courses of Molecular & Cellular Biology (Block I), and Human Structure & Development (Block II), I facilitate in the problem-based pathophysiology course throughout the year, participate in the Med START program for incoming medical students during the summer and lecture in the graduate school course of Molecular & cellular Biology.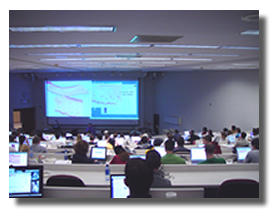 In the past few years technology has begun to be applied to teaching anatomy. My educational research has reflected this use of technology to more effectively teach anatomy and use of our resources.

In the last several years there has been enormous growth and transformation of digital microscopy. My recent educational work has included switching all the microscopic anatomy labs to virtual slides from glass slides and microscopes. Working with Bacus Laboratories (http://www.Bacuslabs.com) we have digitized our best glass slides and now access the images using laptop computers in the laboratories. These digital slides allow panning the image, changing magnification and focusing just like a microscope. This allows students to study the best slide with all the information and structures present as well as observe unusual stained sections and tissue specimens. We also have access to numerous virtual slides from other schools that cover normal and pathological tissues as well. I developed an on-line laboratory manual also access to each slide 24/7 via our academic intranet from both on and off campus. The manual contains a brief description of the slide for orientation and location of structures present. Students have been pleased with the virtual slides as indicated by the published educational survey.

A second major project is the development of the animated computer program called 'Dynamics of Bone Tissue" that is a supplement to the histology of bone tissue due to its high density of terminology and structures. This on-line program is being developed in cooperation with the Center for Crea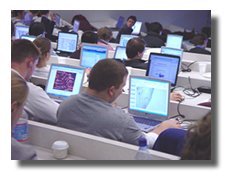 tive Instruction and includes extensively labeled diagrams, illustrative micrographs of tissues and animated illustrations of the processes that occur within living bone tissue. This self directed program is complete with voice-overs, written descriptions of structures, embedded questions and animations that can be used by first and second year students as well as residents. Further development will include animations of actions of hormones, diseases and drugs. Limited examples of the program are available by clicking on the icon below.

I am also a contributor to Anatomy Revealed, a NSF grant, that is developing an anatomy and physiology computer program for undergraduate students.
Crissman, R., Baptista, C.M., So You Want to Convert to Virtual Microanatomy Slides? Our Experience with Wireless Laboratories. Experimental Biology 2006
Brink, C., Crissman, R. S., and Giovannucci, D. Differential effects of beta-
amyloid on mitochondrial function in nerve terminals and glia. Soc. Neurosci Abst., 2004
Boylan, C.B., Bennett-Clarke, C.A., Crissman, R.S., Mooney, R.D., Rhoades, R.W. Clorgyline treatment elevates cortical serotonin and temporarily disrupts the vibrissae-related pattern in rat somatosensory cortex. J. Comp. Neurol. 427:139-149, 2000.