Graduate Students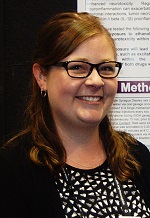 Amanda Blaker
Ph.D. candidate
Project: Neurochemical Consequences of Alcohol and Methamphetamine
Advisor: Dr. Bryan Yamamoto
Hometown: Farmington, Michigan
Undergraduate University: Albion College, Albion MI
Amanda.Blaker@rockets.utoledo.edu
I received my BA in Psychology from Albion College in 2012, with a minor in Cellular & Molecular Biology and a concentration in Neuroscience. My dissertation research currently focuses on the neurochemical consequences of co-morbid drug abuse, specifically methamphetamine and alcohol. I am interested in identifying a role for inflammation in mediating adverse effects in the brain after exposure to these drugs. Outside of the lab, I enjoy cooking, hiking, and music. 

Nicole Harless
M.D./Ph.D. Candidate
Project/Area of Research: Differentiating human iPSCs into neurons and using this model system for drug discovery
Supervisor: Dr. Joshua Park
Hometown: Holland, OH
Education/School: B.S. in Biology and minor in Chemistry with Honors from The University of Toledo, 2013
nicole.harless@utoledo.edu
 I received my BS in biology from The University of Toledo, then worked for two years as a Research Assistant here in the Neurosciences Dept. I am currently in my third year of study in the dual degree program, but my first year in the PhD program. I am working to set up a human neuron model system by differentiating human iPSCs into neurons. With this model system, we will study the potential neurotrophic and neuroprotective effects of the polysaccharide Midi-GAGR with the hope that this molecule will be an effective treatment for Alzheimer's Disease.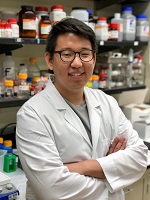 Joseph Lee
M.D./Ph.D. candidate​
Project: Role of peripheral GABA receptors in the regulation of parotid secretory activity
Advisor: Dr. David Giovannucci
Hometown: Cincinnati, OH
Undergraduate University: University of California - Berkeley, Berkeley, CA
Joseph.Lee@rockets.utoledo.edu
 I received my BS in Bioengineering from UC Berkeley in 2013 with a concentration in biomedical devices. I am interested in diseases of the head and neck, including persistent dry mouth. Currently, I am investigating how peripheral GABA receptors affect salivation and their potential role in benzodiazepine-induced dry mouth.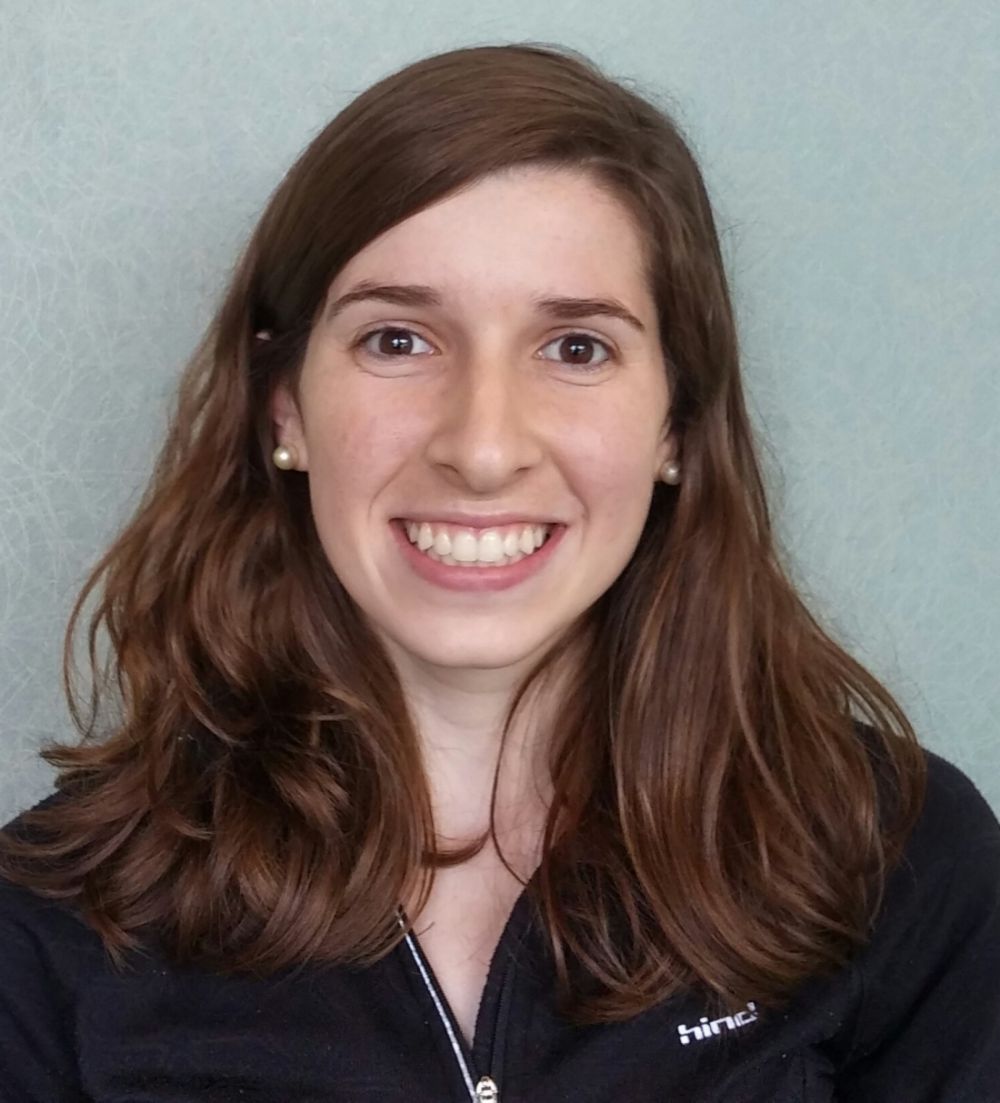 Kelsey Murphy
Ph.D. candidate
Project: Identification of the Neurotrophic and Antioxidant Effects of Midi-GAGR
Advisor: Dr. Joshua Park
Hometown: Shelton, CT
Undergraduate: Fairfield University, Fairfield CT
Kelsey.murphy@rockets.utoledo.edu
I received my B.S. in Biology from Fairfield University in 2015 with a concentration in Molecular Biology and a minor in Psychology. I am currently interested in investigating the antioxidant and neurotrophic effects of a novel polysaccharide by the name of Midi-GAGR. Early experiments involving this novel polysaccharide have demonstrated its ability to combat some notable pathogenic hallmarks of neurodegenerative disease, specifically Alzheimer's Disease.

Jack Imbery
Ph.D. student
Project: Role of Acidic Organelles for Calcium Signaling in the Salivary Gland.
Advisor: Dr. David Giovannucci
Hometown: Yorktown, Virginia
Undergraduate University:  The College of William and Mary, Williamsburg, Virginia
John.Imbery@rockets.utoledo.edu

I graduated in 2013 from The College of William and Mary with a BS in Neuroscience and a minor in Music. I am currently in my 5th year of study here at the University of Toledo. My dissertation involves understanding the role of acidic organelles for Ca2+ signaling in the salivary gland. Results suggest a role for the intracellular second messenger nicotinic adenine dinucleotide phosphate (NAADP) in releasing Ca2+ from acidic secretory granules that can enhance release from canonical intracellular sites. Implications of this research involve potential therapeutic targets to augment secretory activity in hypofunctioning salivary glands caused by diseases like Sjögren's Syndrome. Outside of scientific pursuits, I enjoy playing tennis, listening to music, reading, and traveling.    
Please use the link below for an updated CV containing a more detailed overview including publication list and invited guest talks.