Welcome
Related Links
Contact Us
Health Science Campus
Block Health Science Building
Mail Stop # 1007
3000 Arlington Avenue
Toledo, Ohio 43614-2598
Phone: 419.383.4109
Fax: 419.383.3008
webmaster@utoledo.edu
Graduate Students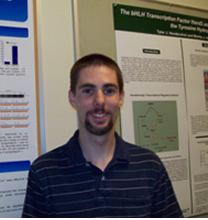 Damien Earl
MD/PhD Candidate
Regulation of L-type voltage-gated calcium channels by benzodiazepines
Advisor: Dr. Elizabeth Tietz
Hometown: Salem, OH
Undergraduate University: Kent State University
damien.earl@rockets.utoledo.edu
Although my primary interest has been in clinical medicine, I developed a fascination for basic science during my junior of college when I started working a few hours per week in a biochemistry lab. I soon found that this time commitment was insufficient to conduct scientific experiments and progressively became more involved in my project, which culminated in a senior honors thesis. My scientific and clinical interests are diverse, but my current focus is in neuropharmacology, specifically the mechanisms of benzodiazepine-induced modulation of calcium channels.

---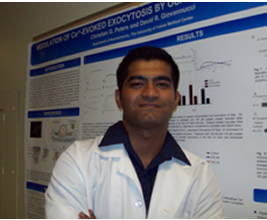 Sumit Bhattacharya
PhD candidate
Project title: Identifying the role of Purinergic receptors in regulating calcium and cAMP signaling in murine parotid acinar cells
Advisor: Dr David Giovannucci
Hometown: Calcutta, India
Undergraduate University: Bangalore university, India
Masters degree: Bangalore university,India
sumit.bhattacharya@rockets.utoledo.edu
        
I am an avid reader and my interests range from philosophy to science fiction. I am also a self proclaimed foodie and an aspiring writer on social issues. I am into adventure sports. I love white water rafting and might actually go ahead with sky diving some day.
---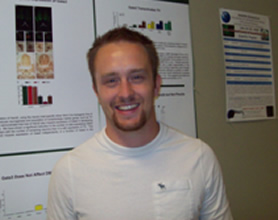 Stuart Collins
Ph.D candidate
Project: MDMA induced changes to GABAergic interneurons and serotonergic terminals in rat hippocampus and the resulting alterations in excitatory/inhibitory transmission.
Advisor: Dr. Bryan Yamamoto
Hometown: Lima, Ohio
Undergraduate University: Ohio Northern University
scollin7@rockets.utoledo.edu
I enjoy listening to music, hanging out with friends and playing sports. My future goals are to have a successful career in academia researching neuroscience. Oh, and to win the nobel prize.

---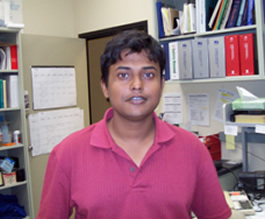 Priyodashan Geoswamee
Ph.D. candidate
Advisor: Dr. David Giovannucci
---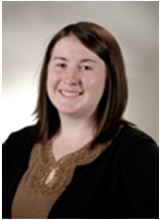 Laura Halpin
MD/PhD Candidate
Project: Neurotoxicity of methamphetamine
Advisor: Dr. Bryan Yamamoto, PhD.
Hometown: Mentor, OH
Undergraduate University: University of Toledo
lhalpin@rockets.utoledo.edu
I received my B.S. Biology and B.A. in Chemistry from the University of Toledo in 2008.  I am currently pursing a combined MD/PhD degree.  In the upcoming years I will be working to better understand the effects of substituted amphetamines, and working to develop skills that will make me an effective clinician and researcher.
---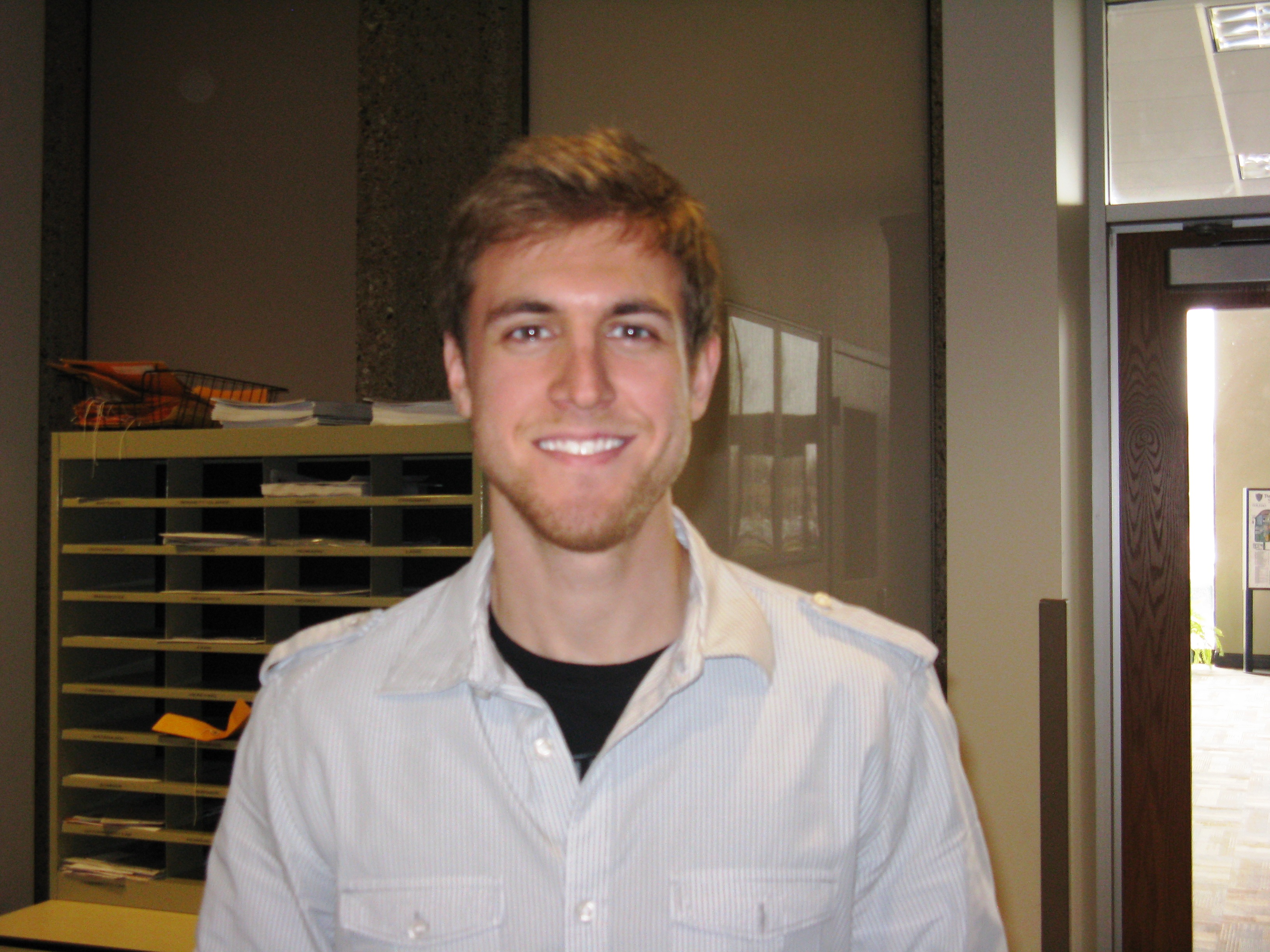 Branden Stansley
Ph.D candidate
Project: Addressing the mechanisms and implications of L-dopa toxicity to non-dopaminergic neurons in both movement disorders and drugs of abuse.
Advisor: Dr. Bryan Yamamoto
Hometown: Sylvania, Ohio
Undergraduate University: Queens University of Charlotte, Charlotte NC
bstansl@utoledo.edu
I received my B.A. from Queens University of Charlotte in 2010 in Psychology and Biology. I also played lacrosse all four years while at Queens. I love music and if I could only listen to one song for the rest of my life it would be something by Springsteen. I am interested in all things neuroscience, but more specifically how drugs and neurological movement disorders affect the brain.
---

Vishruti Makani
Ph.D candidate
Project: Characterization of neurogenerative effects of midi-GAGR in the treatment of neurodegenerative diseases.
Advisor: Dr. Joshua Park, Ph.D
Hometown: India
Undergraduate University: Nagpur University, India
Master's University: Campbell University, NC
vishruti.makani@rockets.utoledo.edu
I pursued my Bachelor of Pharmacy from Nagpur University, India and then joined Campbell University in North Carolina for further specialization in the field of Pharmacology. 
---

Amanda Blaker
Ph.D candidate
Project: Effects of stress and methamphetamine on the blood-brain barrier
Advisor: Dr. Bryan Yamamoto
Hometown: Farmington, Michigan
Undergraduate University: Albion College, Albion MI
Amanda.Blaker@rockets.utoledo.edu
I received my BA in Psychology from Albion College in 2012, with a minor in Cellular & Molecular Biology. I am very interested in learning how certain drugs of abuse affect the brain. More specifically, I am currently looking at the roles of stress and drug abuse on the structural and functional integrity of the blood-brain barrier. I'm a big Detroit Tigers fan and love University of Michigan football games! I also like music, hanging out with friends, and going to live concerts.
---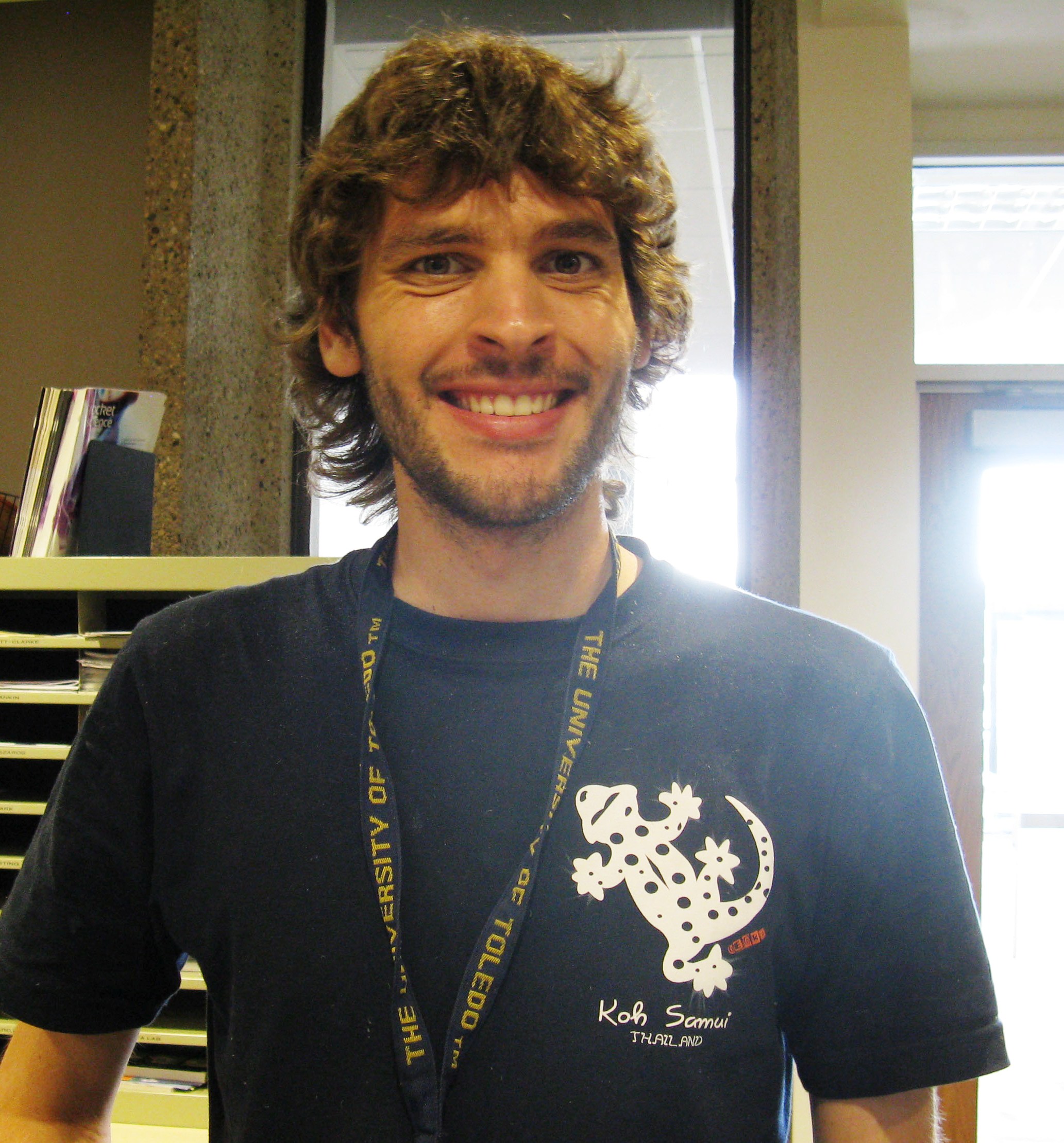 Eric Starr
Ph.D candidate
Project: PACAP Induced Signalling on Neuronal Excitability and Development within the Ciliary Ganglion
Advisor: Dr. Joseph Margiotta
Hometown: Claremont, CA.
Undergraduate University: California State University Fullerton, Fullerton, CA. 
I received my BA in Psychology from California State University, Fullerton.  I am interested in the electrophysiological, biochemical and behavioral characteristics underlying stress-induced synaptic plasticity within the autonomic nervous system. Currently, I am investigating the effects of PACAP signalling on neuronal excitability and development within ciliary ganglia. In the future, I hope to be able obtain my doctorate and to eventually teach and continue conducting research. In my spare time I love to play sports, listen to music, and be outdoors.