Welcome
Related Links
Contact Us
Health Science Campus
Block Health Science Building
Mail Stop # 1007
3000 Arlington Avenue
Toledo, Ohio 43614-2598
Phone: 419.383.4109
Fax: 419.383.3008
webmaster@utoledo.edu
Post-Doctoral Research Associates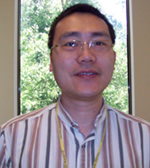 Shengyin Lin, Ph.D.
Project: Functional characterization of Hand2 gene during neurogenesis
Advisor: Marthe Howard
Hometown: Shanghai, China
Undergraduate School: East China Science and Technology University
Graduate School/University: University of Edinburgh
E-mail: shengyin.lin@utoledo.edu

I started my scientific career in Shanghai Institute of Cell Biology, Chinese Academy of Science. My current interest is in gene regulation in neurons, stem cells and tumor cells. My aim is to elucidate the mechanism of neural cell development and tumor cell formation.
---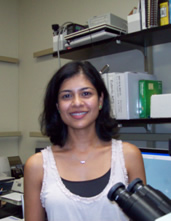 Reka Natajaran, Ph.D.
Project: Effects of methamphetamine and MDMA on the subregions of the dorsal raphe nucleus
Advisor: Bryan Yamamoto
Hometown: Coimbatore, India
Undergraduate School: Purdue University
Graduate School/University: Washington State University
Email: reka.natarajan@utoledo.edu 

I received my B.S in Computer Science from Purdue University in 2003 and earned my PhD. in Neuroscience from Washington State University in 2009. My postdoctoral training here at the University of Toledo involves investigating the neurotoxic effects of methamphetamine and MDMA. Over the next few years I will be working towards better understanding the neurodegenerative effects of substituted amphetamines.
---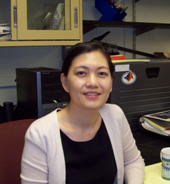 Hong Xie, Ph.D.
---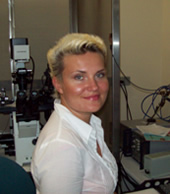 Tetyana Zhelay, Ph.D.
---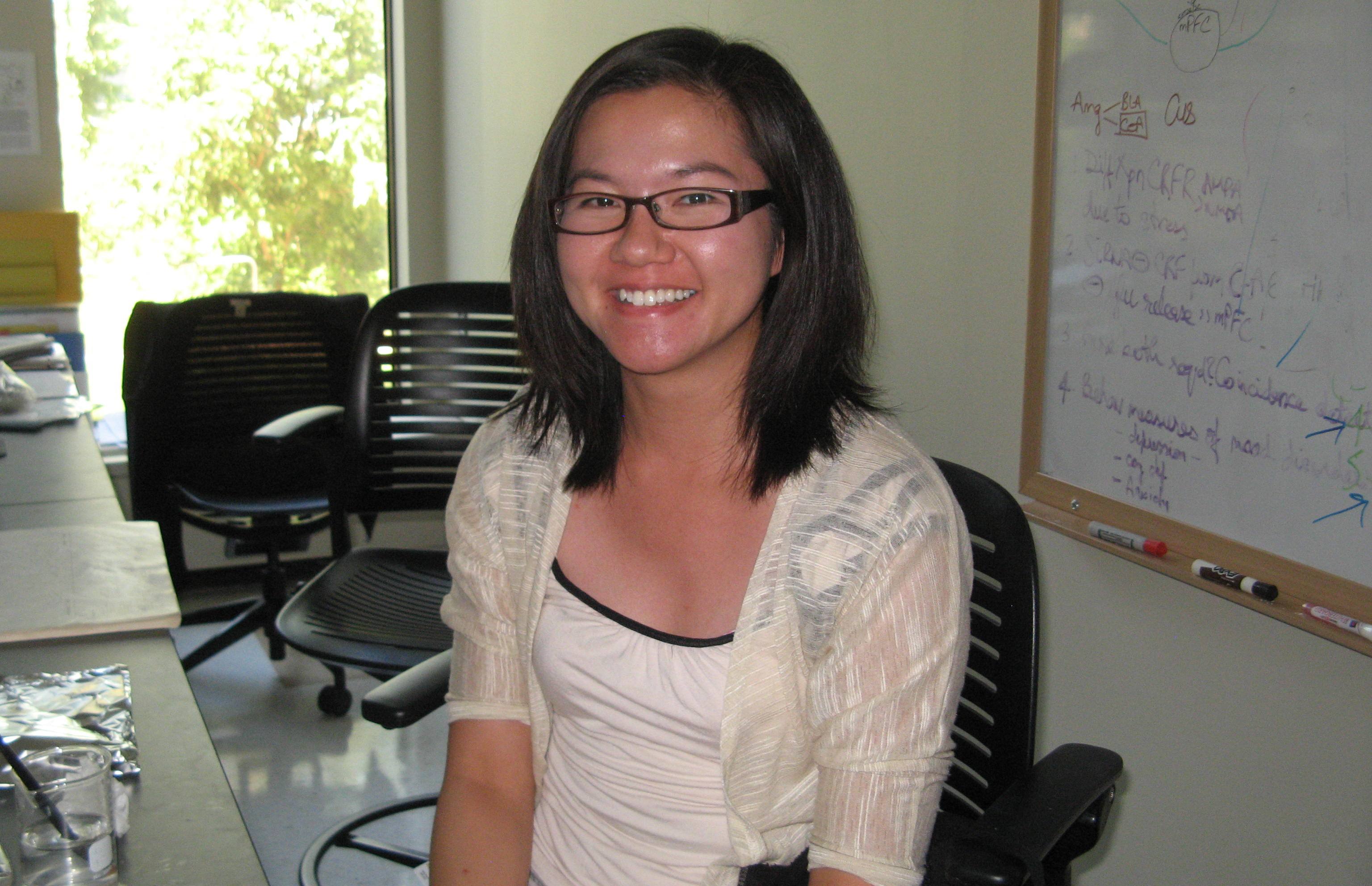 Veronica Chiu, Ph.D.
Project: Neuropharmacological mechanisms of methamphetamine and MDMA neurotoxicity
Advisor: Dr. Bryan Yamamoto
Hometown: Hong Kong, China
Undergraduate School: Oregon State University
Graduate School/University: Washington State University
Email: veronica.chiu@utoledo.edu

I received my B.S. in Chemistry from Oregon State University in 2003. Upon graduation, I worked in a pharmaceutical company, AVI BioPharma Inc., in Corvallis, Oregon as an analytical chemist for four years. I then decided to attend graduate school at Washington State University and pursue my Ph.D. specializing in analytical chemistry, which was awarded in 2012. My doctorate research was involved in both neuroscience and drugs of abuse, which lead me to get interested in doing research in these areas. I would like to pursue my post-doctoral training in neuropharmacology research.
---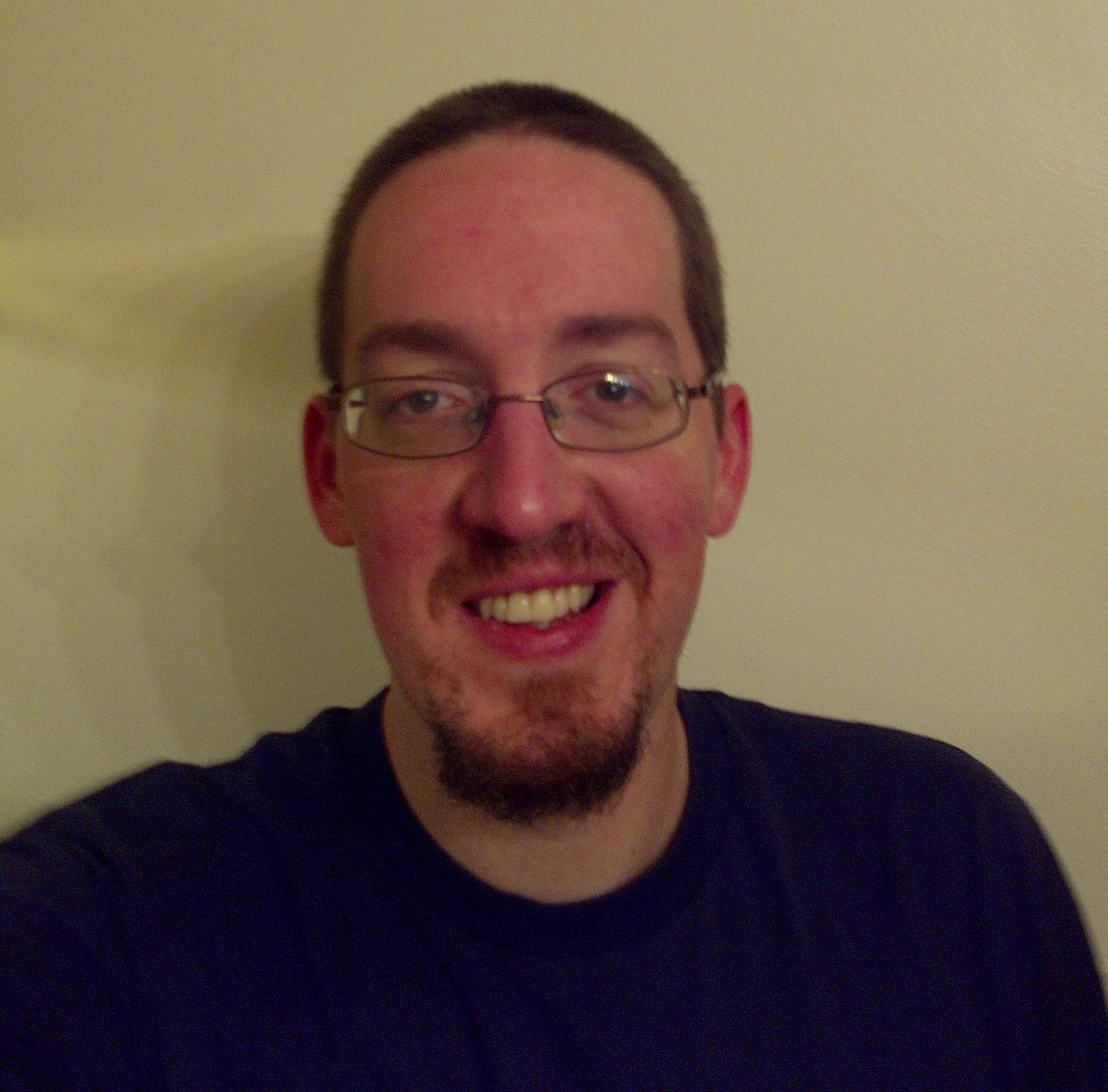 Michael Moenk, Ph.D.
Project:  Effects of prior stress exposure on susceptibility to addiction and drug toxicity.
Advisor:  Dr. Bryan Yamamoto
Hometown:  St. Charles, IL
Undergraduate School:  University of Illinois
Graduate School:  Northern Illinois University
Email:  michael.moenk@utoledo.edu
I received my dual B.S. in Molecular and Cellular Biology and Psychology at the University of Illinois in 2005.  I then pursued a graduate career at Northern Illinois University in 2007 and received my Ph.D. in Neuroscience and Behavior in 2013.  My doctoral work consisted of studying the influence of chronic stress on behaviors and neurochemical changes associated with psychostimulant abuse.  For my postdoctoral training, I will further investigate the interaction between stress and drug addiction and focus on changes at the cellular and molecular levels.