Post-Doctoral Research Associates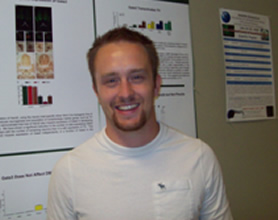 Stuart Collins, Ph.D.
Project: MDMA induced changes to GABAergic interneurons and serotonergic terminals in rat hippocampus and the resulting alterations in excitatory/inhibitory transmission.
Advisor: Dr. Bryan Yamamoto
Hometown: Lima, Ohio
Undergraduate University: Ohio Northern University
Email: Stuart.Collins@utoledo.edu
I enjoy listening to music, hanging out with friends and playing sports. My future goals are to have a successful career in academia researching neuroscience. Oh, and to win the nobel prize.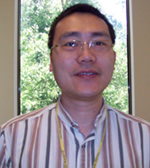 Shengyin Lin, Ph.D.

Project: Functional characterization of Hand2 gene during neurogenesis
Advisor: Dr. Marthe Howard
Hometown: Shanghai, China
Undergraduate School: East China Science and Technology University
Graduate School/University: University of Edinburgh
E-mail: shengyin.lin@utoledo.edu

I started my scientific career in Shanghai Institute of Cell Biology, Chinese Academy of Science. My current interest is in gene regulation in neurons, stem cells and tumor cells. My aim is to elucidate the mechanism of neural cell development and tumor cell formation.
---