Post-Doctoral Research Associates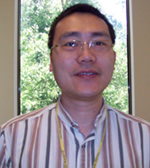 Shengyin Lin, Ph.D.
Project: Functional characterization of Hand2 gene during neurogenesis
Advisor: Marthe Howard
Hometown: Shanghai, China
Undergraduate School: East China Science and Technology University
Graduate School/University: University of Edinburgh
E-mail: shengyin.lin@utoledo.edu

I started my scientific career in Shanghai Institute of Cell Biology, Chinese Academy of Science. My current interest is in gene regulation in neurons, stem cells and tumor cells. My aim is to elucidate the mechanism of neural cell development and tumor cell formation.
---
---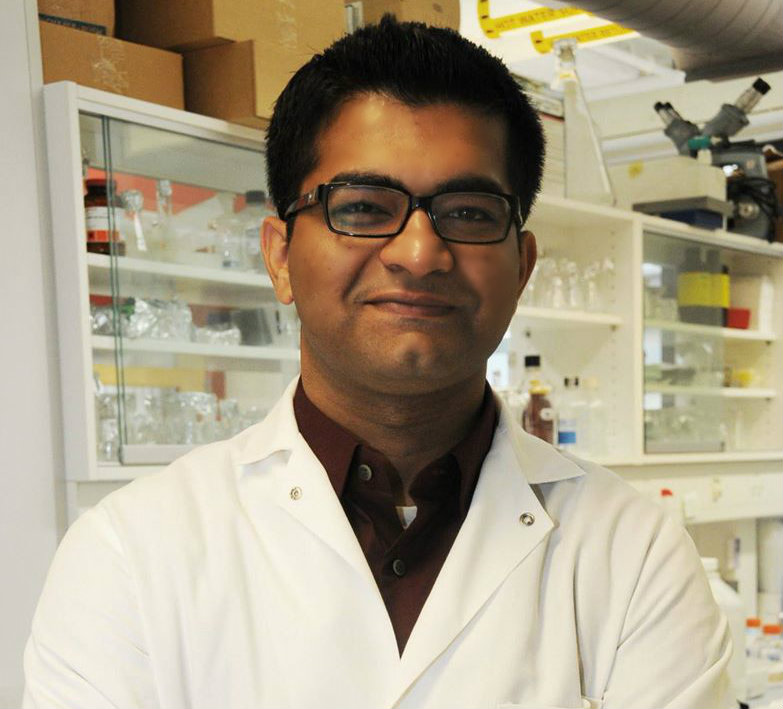 Sumit Bhattacharya, Ph.D.
Advisor: Dr. David Giovannucci
Graduate School/University: University of Toledo
Email: sumit.bhattacharya@utoledo.edu
My research interest is primarily directed towards understanding neural regulation of exocrine glands by modulation of Calcium signals in normal and diseased animal models. In case of autoimmune disorders like Sjögren's syndrome, both the salivary as well as the lacrimal glands are affected. This in turn leads to xerostomia (dry mouth) and xeropthalmia (dry eye). My Ph.D dissertation in Giovannucci laboratory was based on determining nontraditional Ca2+ signaling pathways for salivary regulation in mice models. This work demonstrated purinergic receptors as a primary candidate in evoking protein secretion in the absence of a cholinergic and adrenergic contribution in parotid glands. Additionally, my work also identified P2X4R as a potential molecular target to enhance protein secretion in salivary hypofunction patients. My postdoctoral research goal in Dartt laboratory was mainly focused on understanding the molecular interplay between Calcium signaling cascades during xeropthalmia. Previous findings from the lab have successfully demonstrated lacrimal gland dysfunction during progression of chronic dry eye. I characterized the female TSP-1-/- mouse, an animal model for Aqueous Deficiency Dry Eye (ADDE). TSP-1-/- mouse has been shown to mimic human dry eye progression and development. My findings suggest that the TSP-1-/- mouse model after multiple hits developed dry eye disease. Alterations in neural innervations, calcium signaling and protein secretion suggested that glandular dysfunction precedes cellular inflammation in our model.
Thus, based on my research interest and previous experience, I am well poised to investigate the interaction between intracellular Calcium signaling pathways in exocrine glands and how these pathways are altered in a disease model like Sjögren's syndrome. With my knowledge in exocrine biology and experience in live cell Calcium imaging, confocal microscopy and molecular biology, our laboratory is well poised for undertaking such a research goal.
Additional Information