Divisions:  Pediatric Gastroenterology
The goal of this rotation is to equip the resident with the tools to diagnose and manage common pediatric GI problems. On this elective, residents are taught how to diagnose, work-up and manage common pediatric gastroenterological problems, such as GERD, constipation, formula intolerance, chronic and functional abdominal pain and feeding dysfunction. Residents will also learn when to suspect and refer for more complex issues. Experience will be gained through one on one attending exposure in clinics and consultation on the inpatient wards.
Faculty:
Toledo Children's Hospital:  


Sanjoy Banerjee, M.D           Robert Bobo, M.D
Mercy Children's Hospital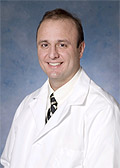 Mark Naddaf, M.D.