Divisions: Hematology/Oncology
The Pediatric Hematology/Oncology Program at Mercy Children's Hospital combines the specialized expertise and dedicated resources of two of the region's leaders in pediatric care, research and education. 
The program, at Mercy Children's Hospital, provides the region's most highly specialized resources for children with cancer, anemias, sickle cell disease, and bleeding/coagulation problems.
The Mercy Children's Hospital Hematology/Oncology Program is anchored by Dr. Rama Jasty and Dr. Brenda Kitchen, both board-certified in hematology-oncology. As faculty of the University of Toledo, they spend approximately 2-3 hours each day on resident teaching. They also mentor residents who are performing clinical research at MCH.
Residents also learn from a multidisciplinary team that includes highly skilled nurse specialists, social workers, child-life specialists, and physical and occupational therapists specially trained not only to provide clinical help but also to offer emotional support for the children and their families. These health care professionals help to educate the residents on the psychosocial issues that affect children and families facing serious life-threatening diseases.
The MCH cancer program is affiliated with the renowned Children's Oncology Group (COG), which brings the region the newest research regarding oncologic therapies for children, as well as treatment in accordance with well-defined national protocols. 
Residents also have exposure to the Toledo Children's Hospital Pediatric Hematology-Oncology team.  The team, staffed by specialists, Dr. Dagmar Stein and Dr. Crawford Strunk, ensures a rounded out experience, with particular attention to hemophilic disorders. 

Division Members MCH: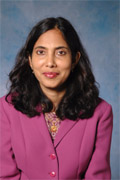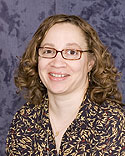 Rama Jasty, MD,FAAP, Division Chief           Brenda J. Kitchen, MD, FAAP


Division Members TCH:

Dagmar Stein, M.D.                                        Crawford Strunk, M.D.