Welcome
Related Links
Contact Us
Health Science Campus
Block Health Science Building
2nd Floor, Room # 282
Phone: 419.383.4182
Fax: 419.383.2871
webmaster@utoledo.edu
Program in Physiological Genomics (PPG)
Contact Info:
336, Block Health Science Bldg.
Department of Physiology and Pharmacology
University of Toledo College of Medicine and Life Sciences
3000 Arlington Ave
Toledo, OH 43614
Tel (Lab): 419-383-5174
Fax: 419-383-2871
Email: Bina.joe@utoledo.edu
Program in Physiological Genomics (PPG)

PPG is part of the Department of Physiology and Pharmacology at the UT College of Medicine.  PPG utilizes an integrated approach of Genetics, Genomics, Physiology of Model organisms and Bioinformatics to delineate the Genetic elements controlling blood pressure, dysfunctional actions of which may lead to the development of elevated blood pressure or hypertension.
Principal Investigator: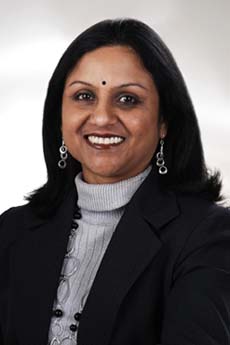 Professor of Physiology and Pharmacology