IPE Program Curriculum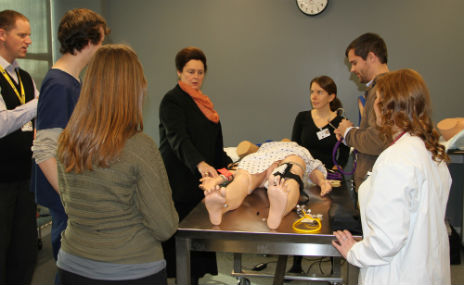 Interprofessional Aprroach to Patient Care (IPE) is a semester long module that has been designed to provide a variety of interprofessional learning activities and educational experiences. Students are assigned to interprofessional teams and have the opportunity to collaborate with students from other health care professions.
Interactive interprofessional sessions including clinical skills training, small group (team) work, interprofessional simulations in the Interprofessional Immersive Simulation Center, standardized patient interviews, and interprofessional case- based scenarios and discussions.
---
Topics Covered
Team formation 
Vital Signs
Roles & Responsibilities
Interviewing & Interprofessional Communication
Interprofessional Care Planning
Social Determinants of Health
Patient Safety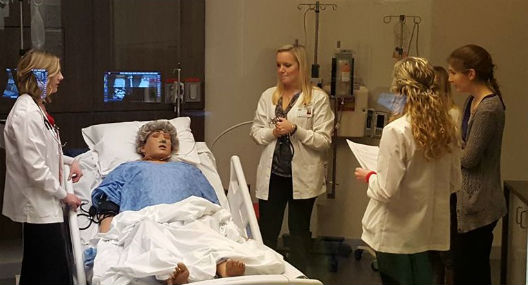 ---
Spring Semester
The spring semester offers various interprofessional activities for students to participate in including:
Interprofessional Simulation
Motivational Interviewing
Emergent Evacuation
Patient Interviewing
Patient Safety
Human Trafficking