Are you a Rocket student? We want to hear your ideas — your concerns — your suggestions. Watch for campus announcements on ways you can speak with UT administrators and other decision-makers. Town Hall meetings with the UT leadership team are scheduled throughout the academic year, and if you can't attend in person, you can send in your questions and comments via email.
Student Affairs and other departments conduct surveys on aspects of your student experience. You can make a real difference by participating.
Remember that you can always use Ask Rocky to share your input!
Some of the changes that have already become part of UT because of student input:
• More dining options: new dining venues, expanded choices on meal plans
• Renovations to the Student Union, including a Resource Room for student organizations, a revitalized Office for Student Involvement, upgrades to student conference rooms and the new Commuter Student Lounge. See photos below!
• Expansion of services for commuter students, including the Commuter Student Lounge in the Student Union
• Rec Center upgrades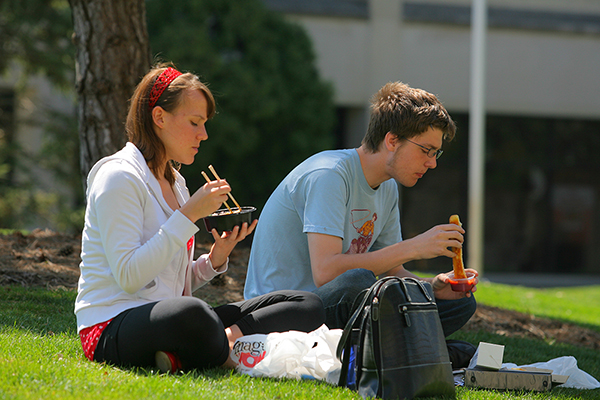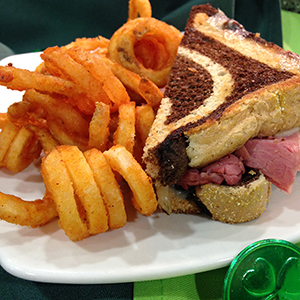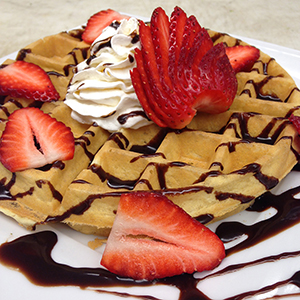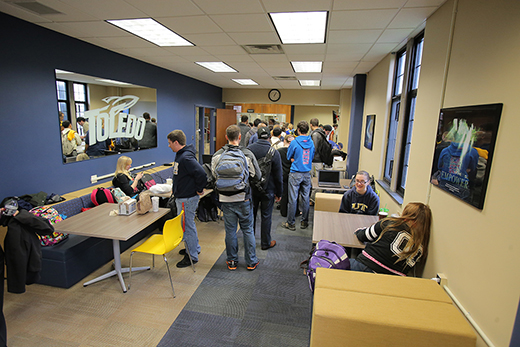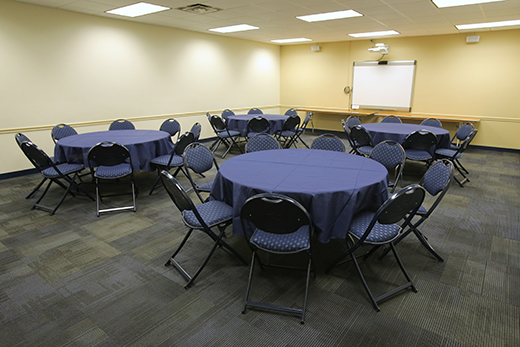 Great ideas can begin with you! Keep sharing — we'll keep asking!