Welcome to the Catharine S. Eberly Center for Women
The Catharine S. Eberly Center for Women promotes the advancement of women at the University of Toledo and in the community by creating an environment that supports learning, discovery, engagement and enables women to achieve their highest potential.
The Center offers personal and professional development classes, as well as other programming such as the Women's Film and Lecture Series, Adventure Fridays!, and Kate's Closet.
2016 Fall Programs and Services
We are excited to offer new fall programming to the Toledo community!
To view our 2016 Fall Programs and Services, see the menu to the left or click the image for a PDF.
Registration for classes is now open. Please call 419.530.8570 to register today!
*Check your mail and community resources for our 
calendar, pictured above. 
Not on our mailing list? Call 419.530.8570 today to be added!


AWIS Mentoring Circle Workshop

Curious about the Eberly Center?
Check out this video below, capturing just some of the programs and services offered by the Center, as well as testimonies from community members and students.
Located on Main Campus, the Eberly Center is an integral component of The University of Toledo.
The Center is open Monday through Friday from 8:30 a.m. to 5 p.m., and is a welcoming environment.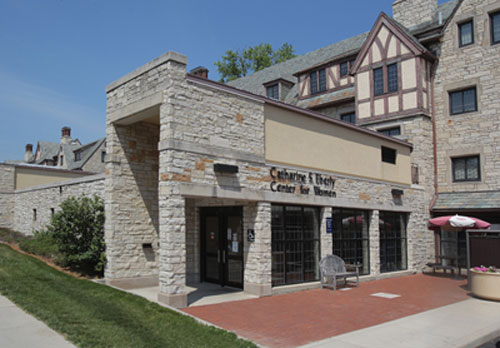 Educate. Empower. Engage.