Transit
UT is committed to promoting mass transit and clean or low carbon transit options in order to lower carbon emissions, while also making our campuses bike and pedestrian friendly.
Bike & Pedestrian Friendly Campus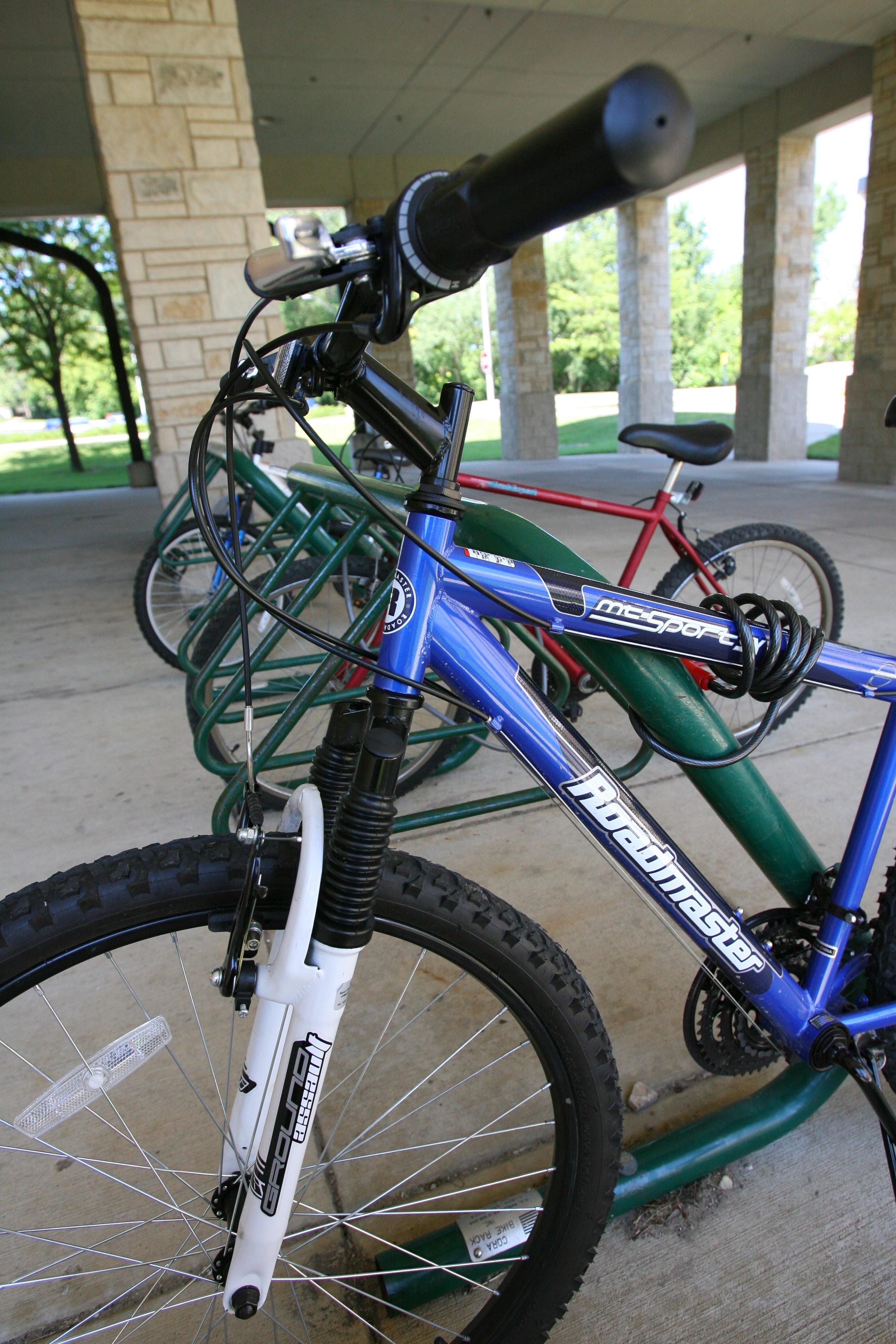 Complete Streets

UT's Complete Streets committee has a goal to develop a holistic transportation network on UT's campuses
The committee is working on a policy to ensure pedestrians and cyclists are considered with every capital transportation project

Bike Corrals & Racks

UT has installed bike corrals by the West Parking Garage and by Ritter Hall on main campus to provide safe storage 
The corrals are fenced in, equipped with security cameras, and are accessed by card swipe
They also provide lockers for storage and free air for tires
Rocket ID cards must be activated to access the corrals by visiting Student Union RM 1550
UT has installed bike racks on all three campuses to encourage students to travel by bike

Bike-Share Program

The Rocket Wheels program offers bikes at three convenient locations on Main Campus. Learn more here!

Bike-Loan Program

The program is no longer in existence but there are many details provided on the link about the structure of the program and the 

process

in which it was run. 

This was a pilot program used to offer 30 bicycles 

—

 15 for international students and 15 for domestic students, all without cars 

—

 in an effort to reduce car congestion, parking issues and gas emissions on campus

$50 deposit by cash, credit card or Rocket Card
Each participant was to receive a bike to use for the entire school year
Sponsored by SEED, TOLEDO BIKES, and Rocket ReCycle
A gentleman from UT at Snyder Memorial building worked upon old bicycles and repaired them in his garage.
The expenses/payments of the program was in part borne by money from the Rebate Program.

Traffic Control Devices

There are traffic control devices to limit traffic in the center of campus to emergency vehicles and deliveries. Signs are posted to restrict traffic and we enforce and gain compliance through ticketing.
Low-Carbon Transportation
Free to the Public Electric Vehicle Charging Station

EVSE Charger DC Fast Charging St

ation in East Parking Garage on Main Campus 
Station in Lot 31 on Main Campus
Station in Lot 44D on Health Science Campus
Station in Lot 22 on Scott Park Campus

Bus Fleet

Includes all biodiesel buses and one hybrid electric bus

One Star Ohio Green Fleet

Clean Fuels Ohio recognized UT Transit Services for their hard work to improve its efficiency and environmental performance.