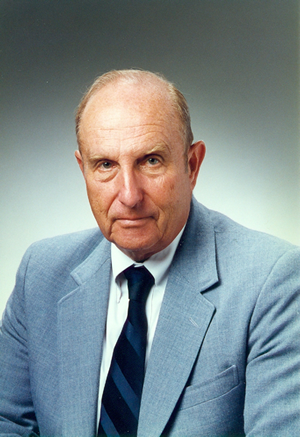 Dr. Goldblatt was born in Shaker Heights, Ohio, and received his Bachelor of Arts degree from Western Reserve University (Adelbert College) in 1955. He received his medical degree from Case Western Reserve University School of Medicine in 1959. He did a rotating internship at the University Hospitals in Cleveland in 1959-1960 and discipline residency at Institute of Pathology, Case Western Reserve University in 1960-1961 and 1963-1964.
He received his MPH degree from MCO in 2000. Dr. Goldblatt served as the second Chairman of Pathology at the Medical College of Ohio from February 1979 through August 1997, and Professor of Pathology through June 30, 2000, until his retirement, at which time he was granted Professor and Chairman Emeritus of Pathology status effective July 1, 2000.
Due to his commitment the success of the department at UTMC, Dr. Goldblatt returned to service in January 2007 – June 2010. His academic interests included diabetes, hypertension and carcinogenesis research.
The major accomplishment he cherishes most in life is that his wife, Anna Lou, who accepted his proposal of marriage in March 1963, and who now keeps him (reasonably) sane.
Peter and Anna Lou have two sons, Pete and Tedd, six grandchildren and two great grandchildren. They both keep very busy as proprietors of the Cedar River Golf Club, a 9-hole golf course located in the Adirondack Mountains in Indian Lake, New York. Dr. Goldblatt's hobbies are golf, fishing, making golf clubs and keeping in touch with friends and colleagues.