2017 MA Graduation Toast
The English Department held a champagne toast to celebrate our graduating MA students.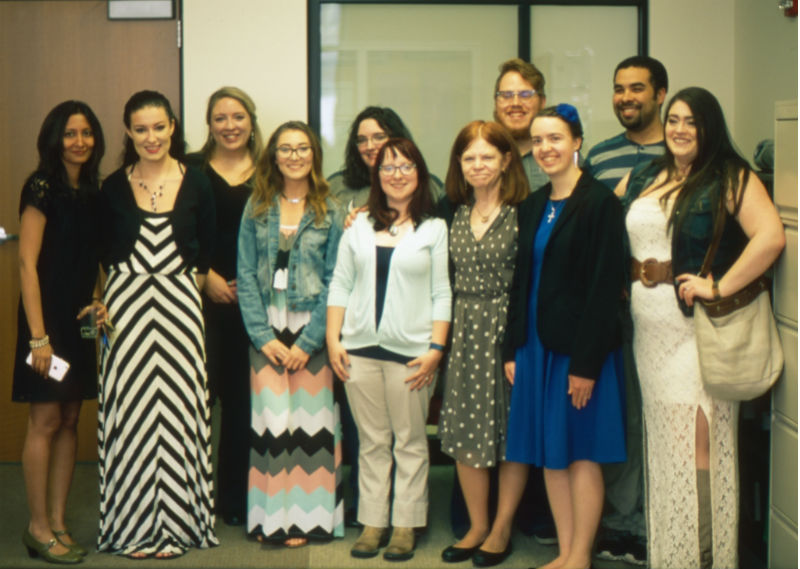 The graduating class of 2017, accompanied by their Director of Graduate Studies, Parama Sarkar, and their Department Chair, Sara Lundquist.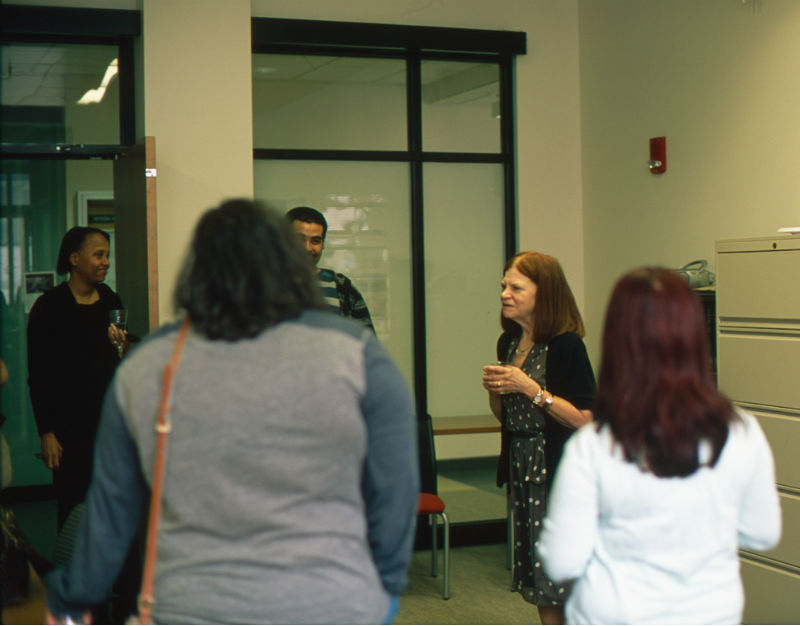 Dr. Lundquist proposes a toast.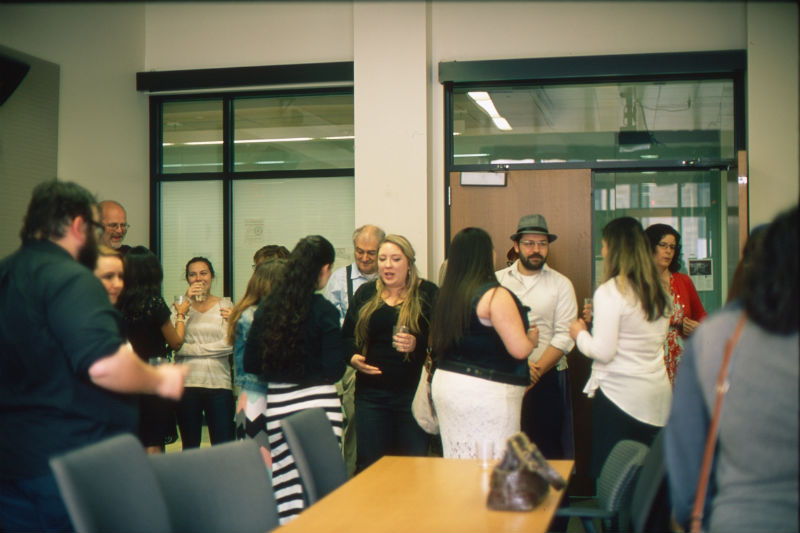 Students and faculty enjoy the opportunity to socialize.
Patrick Cook, MA '17.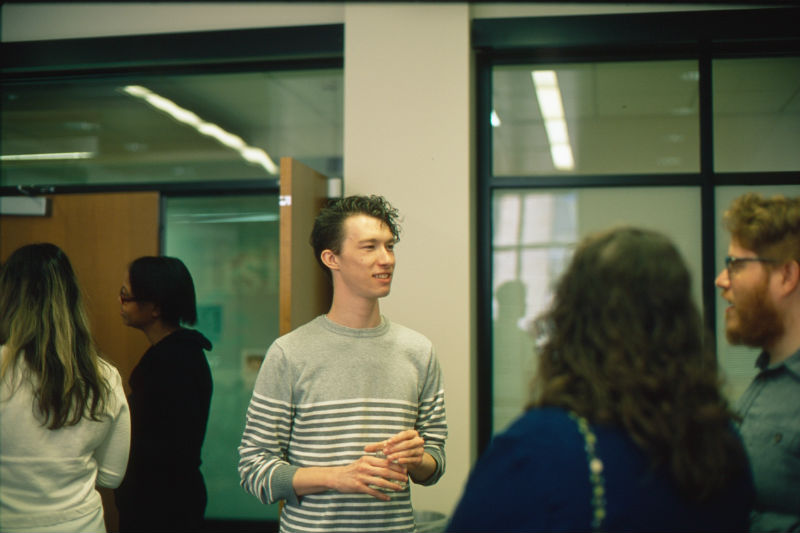 MA student Jacob Ray.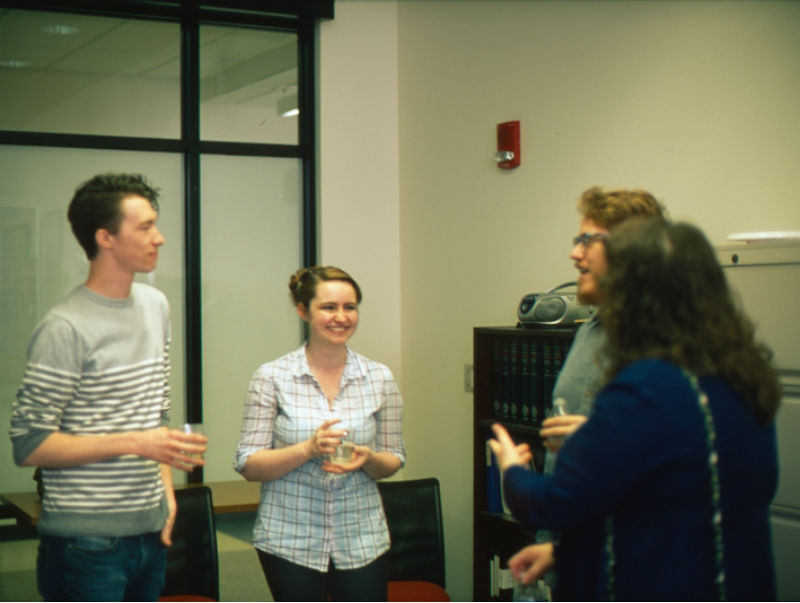 Savannah Xaver and fellow MA students.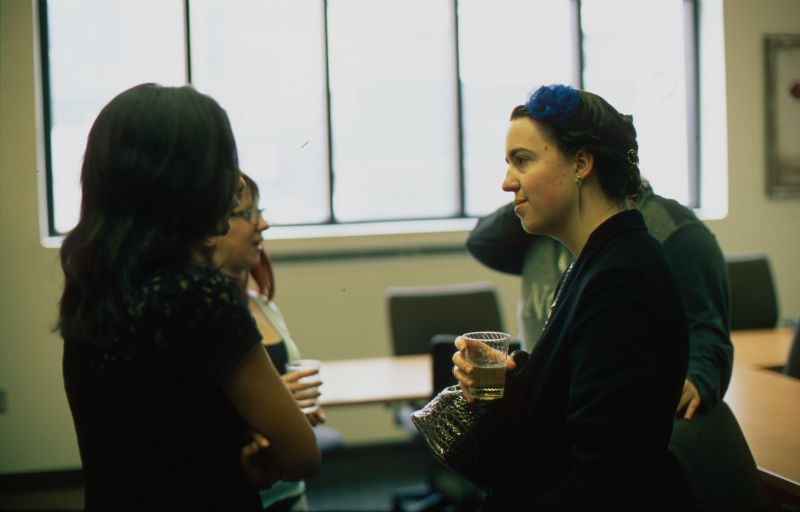 Amber DeKoeyer, MA '17, and Dr. Sarkar.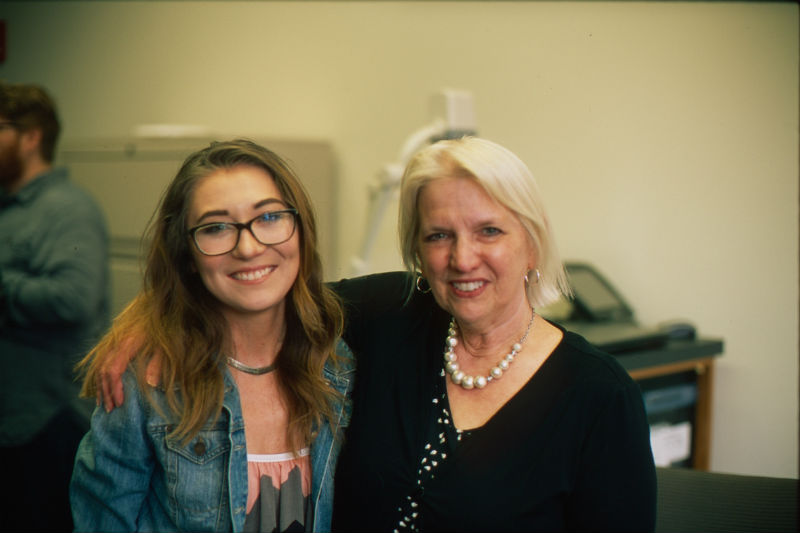 Kelsee Yockey, MA '17, and Lecturer Suzanne Smith.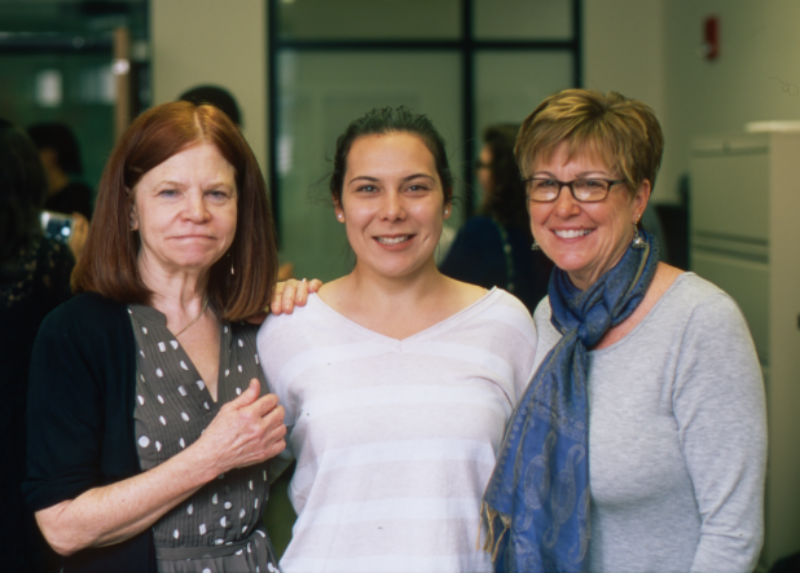 Dr. Lundquist with Department Secretary Sue Weglian and student assistant Allison Young.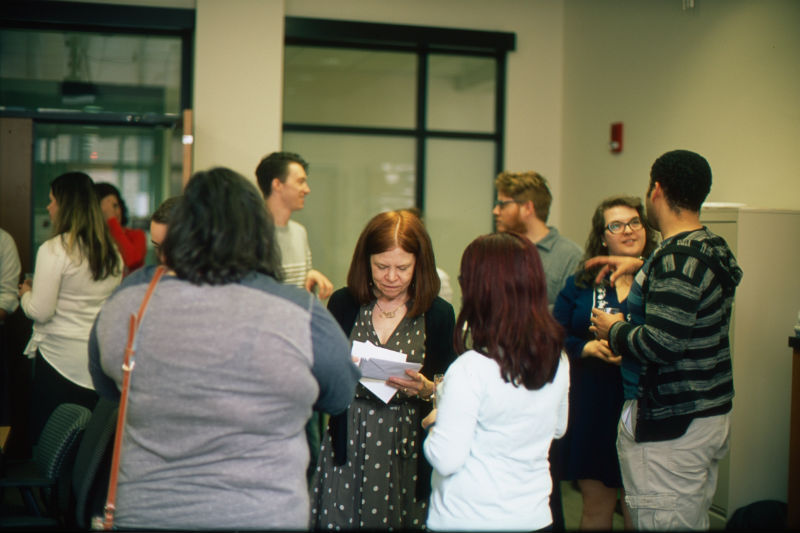 Dr. Lundquist distributes congratulatory cards to graduating students.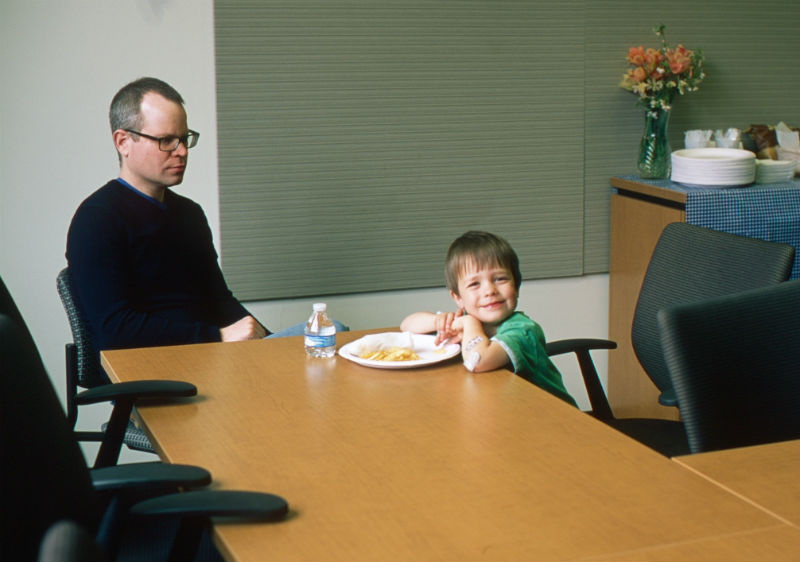 Dr. Stroud confers with a junior colleague.