2017-18 EVENTS
The Roger Ray Institute for the Humanities is pleased to announce a series of free, public events for the 2017-18 academic year.
SATURDAY, JAN. 20, 2018
"I GOT A LUST FOR LIFE":
THE UNIQUE WORDS AND SOUNDS OF NORTHWEST OHIO AND SOUTHEAST MICHIGAN
Join a series of panel discussions, poetry readings and musical performances that reflect the impact of the African-American Great Migration on literary and musical expression in northwest Ohio and southeast Michigan. The events start in Detroit and move to Toledo, with buses shuttling between the two cities.
For more information about free bus rides to Detroit and back for the program, please visit our Facebook page and sign up for a free Eventbrite ticket.
For more information, email kimberly.mack@utoledo.edu or mysoon.rizk@utoledo.edu.
Detroit Event 
Panel Discussion
10 a.m. | Schaver Music Recital Hall, Old Main
Wayne State University
480 W. Hancock St., Detroit

Featuring:
     • Ben Blackwell – Co-founder of Third Man Records and official archivist for the White Stripes
     • John Gibbs Rockwood – Toledo native and author of the 2014 book Can I Get a Witness
     • Ramona Collins – Longtime Toledo resident and popular Glass City jazz singer
     • Oliver Ragsdale, Jr. — President of the Carr Center in Detroit
Parking is available on the street near the venue, in the WSU parking area at 4710 Second Ave. and in commercial surface lots on Cass Avenue between West Warren Avenue and West Forest Avenue.
Toledo Events
Tyehimba Jess Poetry Reading
2:30 p.m. | McMaster Center, Main Library
Toledo Lucas County Public Library
325 N. Michigan St., Toledo

Tyehimba Jess is a storyteller and engaging performer whose work has focused on music, biography, and African-American history. A Detroit native and 2017 Pulitzer Prize-winning poet, Jess will read from Olio, his award-winning collection of poetry that weaves together sonnet, song, and narrative to examine the lives of mostly unrecorded, African American performers directly before and after the Civil War up to World War I.
Free parking is available in the Main Library's underground parking structure
Panel Discussion
6 p.m. | GlasSalon, Glass Pavilion
Toledo Museum of Art
2444 Monroe St., Toledo

Featuring:
Tyehimba Jess – Detroit native, Pulitzer Prize-winning poet
Lee Ellen Martin – Jazz vocalist and Jon Hendricks scholar
M.L. Liebler – Detroit-based, award-winning poet and editor of the anthology Heaven Was Detroit: From Jazz to Hip-Hop  and Beyond
Frances Brockington – Classical vocalist and associate professor of voice, Wayne State University
Olman Piedra - Band leader, The University of Toledo Jazz Ensemble
Free parking is available across the street from the Glass Pavilion, in the Art Museum's Lot #6 (enter on Parkwood Avenue).
Co-sponsored by
Toledo.com
Toledo Lucas County Public Library
Toledo Museum of Art
The University of Toledo College of Arts and Letters
The University of Toledo Department of Art
The University of Toledo Department of English Language and Literature
The University of Toledo Department of Music
The University of Toledo Office of Diversity and Inclusion
The University of Toledo Office of Research and Sponsored Programs
The University of Toledo School of Interdisciplinary Studies
The University of Toledo School of Visual and Performing Arts
Wayne State University Department of Music
Wayne State University Humanities Center 

If you would like to support this program, please consider making a contribution to the Humanities Institute Progress Fund- #2400257 or the English Department Progress Fund - #2400183 by clicking on the "Give Now" button below. Search for either fund using the fund name and/or fund #, enter the amount you would like to donate, then click on "Go to Checkout." On the next page, you will see a "Gift Comments" box — please enter "I Got a Lust for Life Program" before completing the transaction. We are grateful for your support.
PAST EVENTS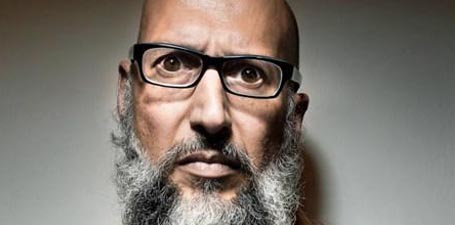 Aman Mojadidi
Borderless: Art and Migration in Troubled Times
Aman Mojadidi is an Afghan-American visual artist who uses personal experience and cultural studies to address conflict, identity and globalization in his work. A reception will follow.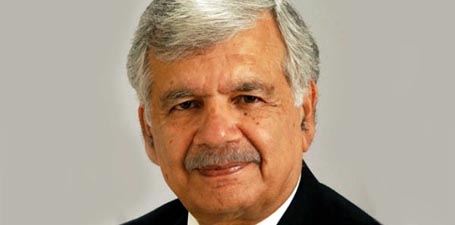 S. Amjad Hussain, mD
Story of a Tree, a River and the Sacred Relics: Peshawar circa 1st Century CE
Dr. Hussain raised awareness about the magnificent Buddhist Stupa – a building once located in his native city of Peshawar, Pakistan, and considered "the 8th wonder of the ancient world."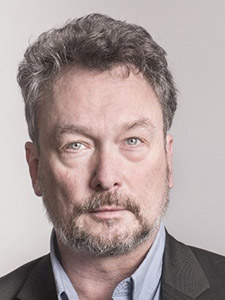 Michael Bérubé, PhD
The Humanities and the Advancement of Knowledge
Dr. Bérubé argues that there is no widely accepted, public rationale for new research in the humanities. This talk addresses the role of humanities centers and institutes in fostering interdisciplinary humanities research, while questioning whether such research is finding a secure, institutional home in North American academe.
---