The Roger Ray Institute for the Humanities is pleased to announce  A SERIES OF FREE AND public events for the 2018 - 19 academic year.
Keynote address by artist Mel Chin
3 pm, September 28, 2018, Toledo Museum of Art, Glass Pavilion
Mel Chin's keynote is part of the symposium Sculpture X: Igniting Change, September 28-29, organized by Contemporary Art Toledo, The University of Toledo's Department of Art, and Bowling Green State University's School of Art. This year's symposium and a series of associated exhibitions explore "Social Practice," a powerful means of challenging existing norms and conditions.
Mel Chin's talk is free and open to the public and will coincide with the debut of his outdoor installation TWO ME (2018) at the Toledo Museum of Art. You can learn more about Mel Chin, the other symposium speakers, and the series of exhibitions on view as well as register for the entire symposium by going to the link here. 
The University of Toledo, College of Arts and Letters, 
Roger Ray Institute for the Humanities Symposium
Memories of World War I
November 9, 2018
November 11, 2018 commemorates 100 years since the end of World War I. Generally referred to as the first "total war," WWI blurred the boundaries between front and home front, forever changing the face of modern warfare. By its end, the "Great War" was one of the deadliest armed conflicts in history, with the toll of civilian and military casualties reaching 40 million. In its aftermath, the rise of social and political movements in many countries supported suffrage and political activism by minority groups, but also caused a radicalization of nationalist movements. This led to totalitarian regimes in several countries, as well as changes in political configurations on the world stage. Today, representations, reactions and responses to WWI are found in art, film, literature and theatre throughout the 20th century and all over the world.
This UT symposium brings scholars from various disciplines and institutions to discuss and critically examine cultural representations and memories of WWI.
PAST EVENTS
---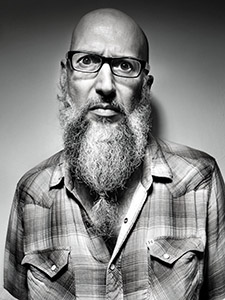 Aman Mojadidi
Borderless: Art and Migration in Troubled Times
Sept. 17, 2017
Aman Mojadidi is an Afghan-American visual artist who uses personal experience and cultural studies to address conflict, identity and globalization in his work.
Currently working largely through site-specific projects, Mojadidi's work utilizes an experimental ethnographic approach, combining qualitative research, traditional storytelling, postmodern narrative strategies and mixed-media installations to approach themes such as belonging, identity politics, conflict, artifactual history and migration; intentionally blurring and merging the lines between fact and fiction, documentation and imagination.
---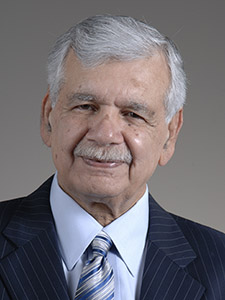 S. Amjad Hussain, MD
Story of a Tree, a River, and the Sacred Relics: Peshawar circa 1st Century CE
Sept. 18, 2017
Dr. Hussain raised awareness about the magnificent Buddhist Stupa – a building once located in his native city of Peshawar, Pakistan, and considered "the 8th wonder of the ancient world."
Dr. Hussain is a US-based Pakistani cardiothoracic surgeon, inventor, writer, photographer, explorer, columnist and community leader. The inventor of two surgical devices – the pleuroperitoneal shunt and a special endotracheal tube, Dr. Hussain has to his credit 50 research papers on medical literature, 20 scholarly presentations to academic institutions, over 60 lectures and presentations to civic, service and other subjects and over four hundred articles on a variety of subjects published in various newspapers and magazines.
---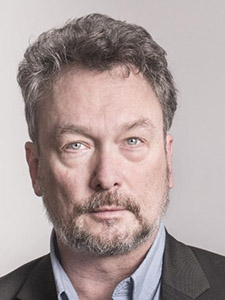 Michael Bérubé, PhD
The Humanities and the Advancement of Knowledge
Oct. 19, 2018
Dr. Bérubé argued that there is no widely accepted public rationale for new research in the humanities. This talk addressed the role of humanities centers and institutes in fostering interdisciplinary humanities research, while questioning whether such research is find a secure, institutional home in North American academe.
Michael Bérubé is the Edwin Erle Sparks Professor of Literature at Pennsylvania State University, and was director of Penn State's Institute for the Arts and Humanities from 2010 to 2017.
---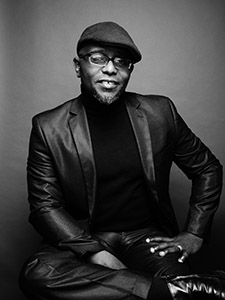 Tyehimba Jess
I Got a Lust for Life: The Unique Words and Sounds of Northwest Ohio and Southeast Michigan
Jan. 20, 2018
This series of panel discussions, poetry readings and musical performances explored the impact of the African-American Great Migration on literary and musical expression in northwest Ohio and southeast Michigan. The events started in Detroit and moved to Toledo, with buses shuttling between the two cities.
Featured speakers and performers included:
Tyehimba Jess, 2017 Pulitzer Prize-winning poet
Ben Blackwell, co-founder of Third Man Records and official White Stripes archivist
Ramona Collins, jazz singer
Lee Ellen Martin, a Jon Hendricks scholar
---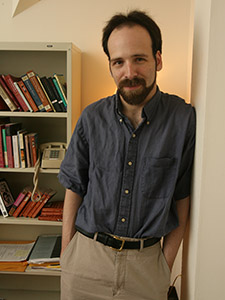 Faculty Research Showcase: On Elegy
March 22, 2018
Andrew Mattison, PhD
Professor of English
Writing and Reading in Ben Johnson's Laments
Andrew Mattison teaches Shakespeare, Milton and other Renaissance writers (and occasionally Modern European Literature). He is the author of "The Unimagined in the English Renaissance" (Fairleigh Dickinson, 2013), "Milton's Uncertain Eden" (Routledge, 2007) and journal articles on sixteenth- and seventeenth-century literature. A pianist, he has published several articles about the relationship between poetry and music, and has given lecture-performances on that subject.
---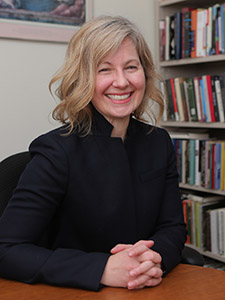 Melissa Gregory, PhD
Associate Professor of English
Mourning Children in the 19th Century
In addition to being an associate professor Melissa Gregory is also the Honors advisor for the English department. She specializes in nineteenth-century British literature and has published articles on both Victorian poetry and the novel. She is a founding member of the North American Victorian Studies Association (NAVSA) and currently serves on the executive board. With Dr. Melisa Klimaszewski of Drake University, she has edited and introduced three of Charles Dickens's collaboratively written Christmas stories for Hesperus Press—"The Wreck of the Golden Mary" (2006), "Somebody's Luggage" (2006), and "Dr. Marigold's Prescriptions" (2007)—and has also coauthored an original brief biography of Dickens (2008). In addition to her primary specialty, she teaches a special section of English 2730 titled "Poetry of the Body."
---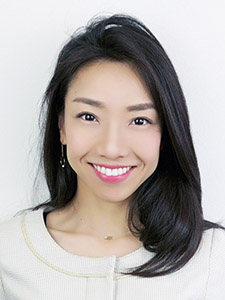 Faculty Research Showcase: Technology Meets Humanities
April 12, 2018
Kasumi Yamazaki, PhD
Assistant Professor of Japanese
3D Virtual World and a Collaborative Superpower: The Case of JFL Classrooms
Kasumi Yamazaki teaches advanced level courses of Japanese as a Foreign Language (JFL) and culture. Dr. Yamazaki's research focuses on a wide range of contemporary Computer-Assisted Language Learning (CALL) pedagogy and integration, namely, the use of 3D simulation games and virtual realities (VRs), interactive novels, and the effectiveness of hybrid teaching curricula. Dr. Yamazaki is currently working on an interdisciplinary project in the area of ICALL, designing an intelligent smartphone application to support language learners' experiential and communicative learning. Dr. Yamazaki's research garnered attention through her series of publications and presentations at refereed international conferences such as AATJ, ACTFL, CALICO, JALT-CALL, CSCTFL.
---

Gaby Semaan, PhD
Associate Professor of Arabic
Digital Storytelling: Humanities Vehicle in the 21st Century
Dr. Gaby Semaan is the director of Middle East Studies and the Arabic program coordinator at The University of Toledo. He is also the co-director of the Arabic Summer Intensive Program at California State University San Bernardino. Dr. Semaan is a media and intercultural communication specialist whose research areas include cultural identities of minority groups. Parts of this article were used in the author's dissertation.