COBI Deans
Dr. Gary S. Insch - Dean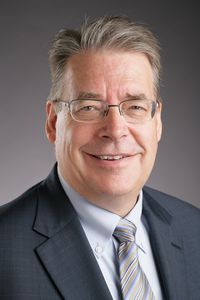 On July 14, 2014, Dr. Gary S. Insch joined The University of Toledo as the Dean of the College of Business and Innovation.  Dr. Insch comes to Toledo from West Virginia University where he served as Associate Dean for Graduate Programs in the College of Business and Economics.  He received his Ph.D. from Indiana University where his major was International Business/Strategic Management with a minor in Marketing.  In addition, Dr. Insch received an MBA with a major in International Business from the University of Utah and a B.S. in Finance from Brigham Young University.  He started his almost 8 year banking career as a credit analyst at First Security Bank of Utah (now Wells Fargo).  He eventually became an assistant vice president and commercial loan officer.  He also was the General Manager of Actors Repertory Theatre Ensemble (ARTE), a non-profit summer theatre company for four years.  Dr. Insch has acted in over 30 plays.  He grew up in San Diego and loves the beach.  Dr. Insch and his wife, Jackie, have four children ranging in age from 21 to 28.    Dr. Insch looks forward to working with the faculty, staff and students in the College and the business community of Northwest Ohio and is excited about what the future holds for the College.
Dr. Terribeth R. Gordon-Moore - Senior Associate Dean for Undergraduate Programs and Administration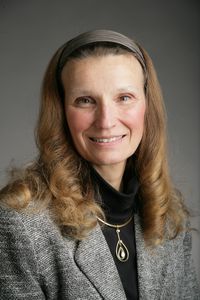 Dr. Gordon-Moore is Senior Associate Dean for Undergraduate Programs and Administration at The University of Toledo College of Business Administration.  She has served in various administrative positions at the University for the past 35 years and has held an administrative position in the Dean's Office for the past 26 years. 
Dr. Gordon-Moore's duties include overseeing the College's undergraduate programs, technology areas, student internship and full-time placement, assessment, and enrollment and retention.  She is responsible for the development and operation of the Business Career Program Office,  housed in the College of Business, which assists  students in obtaining career-related internships and ultimately full-time employment.
Dr. Hassan HassabElnaby - Associate Dean for Graduate Programs and research
Sandra Whitman - Administrative Assistant